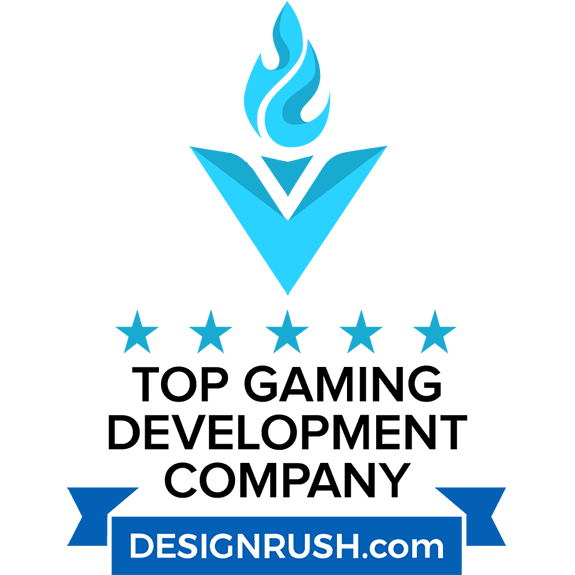 Hello, world! We are pleased to announce that Game-Ace has been recognized as one of the Top Gaming Development Companies by DesignRush. Truth be told, this acknowledgment is particularly meaningful to our team, inasmuch as DesignRush conducts thorough research prior to selecting companies and agencies for their prestigious list. That's why being included in this ranking validates our expertise and opens up new opportunities for our company.
Our team at Game-Ace has been refining our skills and expertise in game development since 2005. So we had enough time to establish ourselves as a significant player in the industry. Fate has treated our team well by allowing us to work with many world-known clients, including Unity, Namco, Wargaming, Namco Hometek, Pixomondo, and many others. From day one, we have been committed to expanding our knowledge and honing our abilities to ensure seamless collaboration with every client.
DesignRush is a valuable platform for individuals and businesses seeking to find the best companies in various fields, including software development, digital marketing, web design, and more. By utilizing this platform, clients from all over the world can quickly identify an agency that meets their specific needs.
We are grateful for the recognition bestowed upon us by DesignRush, and we view it as a step toward our ultimate goals.