Renowned IT Review and Rating Agency, GoodFirms, has recently ranked Game-Ace for its proficiency in developing customized games and game art creation. The company has been placed under the top upcoming achievers category and identified as the 'Best Company to Work With.' Established in 2005, Game-Ace is a leading game development company based in Ukraine and Cyprus with multiple representatives in other European countries. The company specializes in developing innovative games, game porting, testing, etc.
For 2023, GoodFirms has Named Game-Ace as the Best Company to Work With
If you are looking for the best game development company to build a captivating AR/VR gaming app or a crypto-powered gaming solution, you must hire experienced players like Game-Ace. The company has expertise in creating state-of-the-art 2D/3D games and crafts its niche across various platforms such as PC, mobile, web, and VR. Keeping pace with the forefront of immersive technologies, Game-Ace is pioneering the uncharted territories of the metaverse, Web3, and NFT game development. The team at Game-Ace comprises seasoned game developers, artists, designers, and QA specialists who employ cutting-edge technology to bring to life unparalleled premium-quality apps. The company customizes diverse gaming genres, including RPG, slot, casino & card, racing, and adventure games. GoodFirms has thus recognized Game-Ace as the 'Best Company to Work With' for its exceptional game development skills.
Game-Ace - Strengths and Vision
As a turnkey game development services specialist, Game-Ace uses advanced gaming engines like Unity, Unreal Engine, Cocos2d-x, and HTML5 programming languages like C++, C#, and JavaScript to build high-quality games. The company implements the latest game development trends, animation tools, UI/UX design software, cloud computing services, and database management systems to provide players with out-of-the-box experiences. It allows the Game-Ace to stay on the pulse of game development consistently.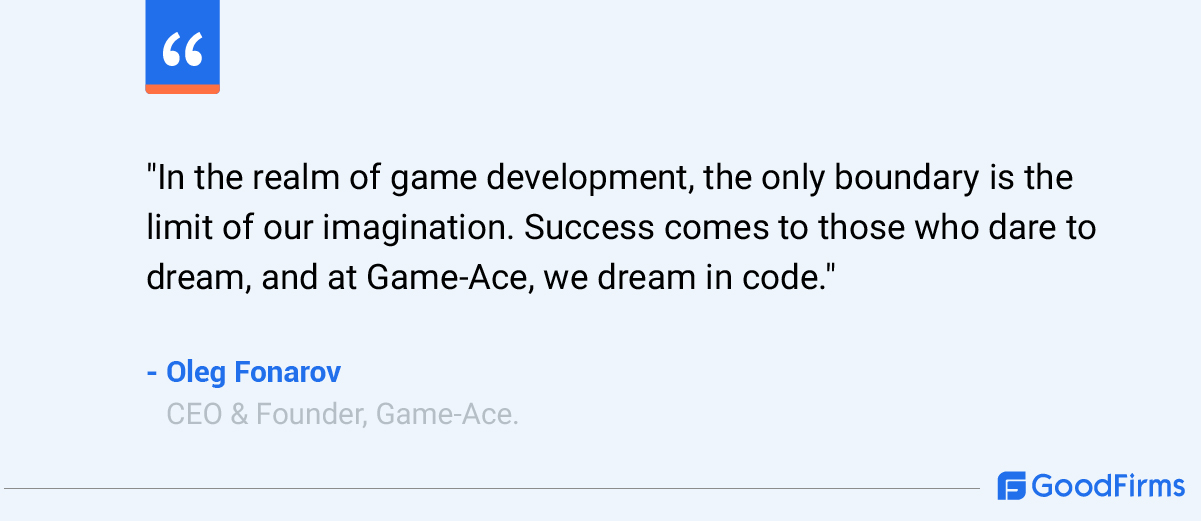 With experience in full-cycle game development, Game-Ace has built various games for different platforms. For example, the company has made a cross-platform cricket mobile application enabling players to play different leagues and tournaments and self-design a stadium. Similarly, it has built a popular play-to-earn NFT game using the Unreal engine where players can buy land, build farms, and fight monsters.
"Gaming is what we do. We provide you with everything you need, whether it is outsourcing full-cycle game development or specific game assets," says the Company.
Why is Game-Ace the Best Company to Work With?
With transformative digital technologies revolutionizing the gaming industry, game developers must stay at the edge of their seats to deliver optimal services. With a commitment to providing holistic solutions, Game-Ace supports its clients from concept inception to game release. The company has a time-proven track record of successful client projects under its belt, and it prioritizes innovation, quality, and customer satisfaction.
With several years of experience in the industry, Game-Ace is focused on tailoring premium-quality games that attract new players and keep them interested. Delivering optimal performance, maintaining complete transparency, and communicating with clients consistently remain its topmost priority, says GoodFirms.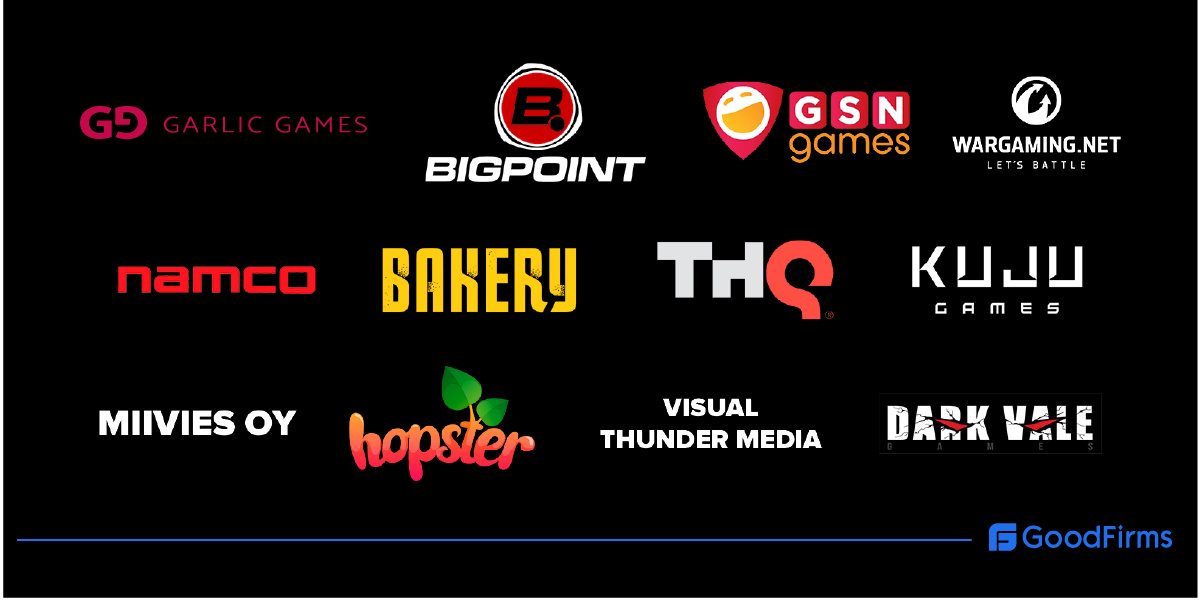 About the "Best Company to Work With" Badge
"Best Company To Work With" is an exclusive program run by GoodFirms. All the companies recognized as the top performers via its Leaders Matrix program get a chance to claim their Badge, along with an exclusive article about the Company and a supporting PR. Such recognition stands as a support to developing trust and authenticity within the B2B community. It also allows the participating companies to improve their ranking - ranks higher in the Leaders Matrix categories and receive inbound backlinks from the GoodFirms LeadersRoundtable podcast campaign, with a certified Badge saying, "Best Company to work with."
About GoodFirms
GoodFirms is a B2B review and rating platform helping businesses accelerate their digital journey and maximize modern technology's value. The company connects service providers with service seekers through a comprehensive and thoroughly researched fact-based list of the best services and solutions. Recognized as the most reliable source for the B2B market, GoodFirms has world-class experience with partners across the globe.