We are joyful to announce our recent attendance at the Hamburg Games Conference on March 1-2 in 2023. As one of the amazing B2B events for the European games sector, the Hamburg Games Conference provided an excellent opportunity for Game-Ace to enrich our expertise and connect with industry leaders.
Event Details:
| | |
| --- | --- |
| Date | March 1-2, 2023 |
| Place | Altonaer Museum, Hamburg, Germany |
| Visitors | 650+ |
| Talks | More than 30 |
Takeaways from Hamburg Games Conference 2023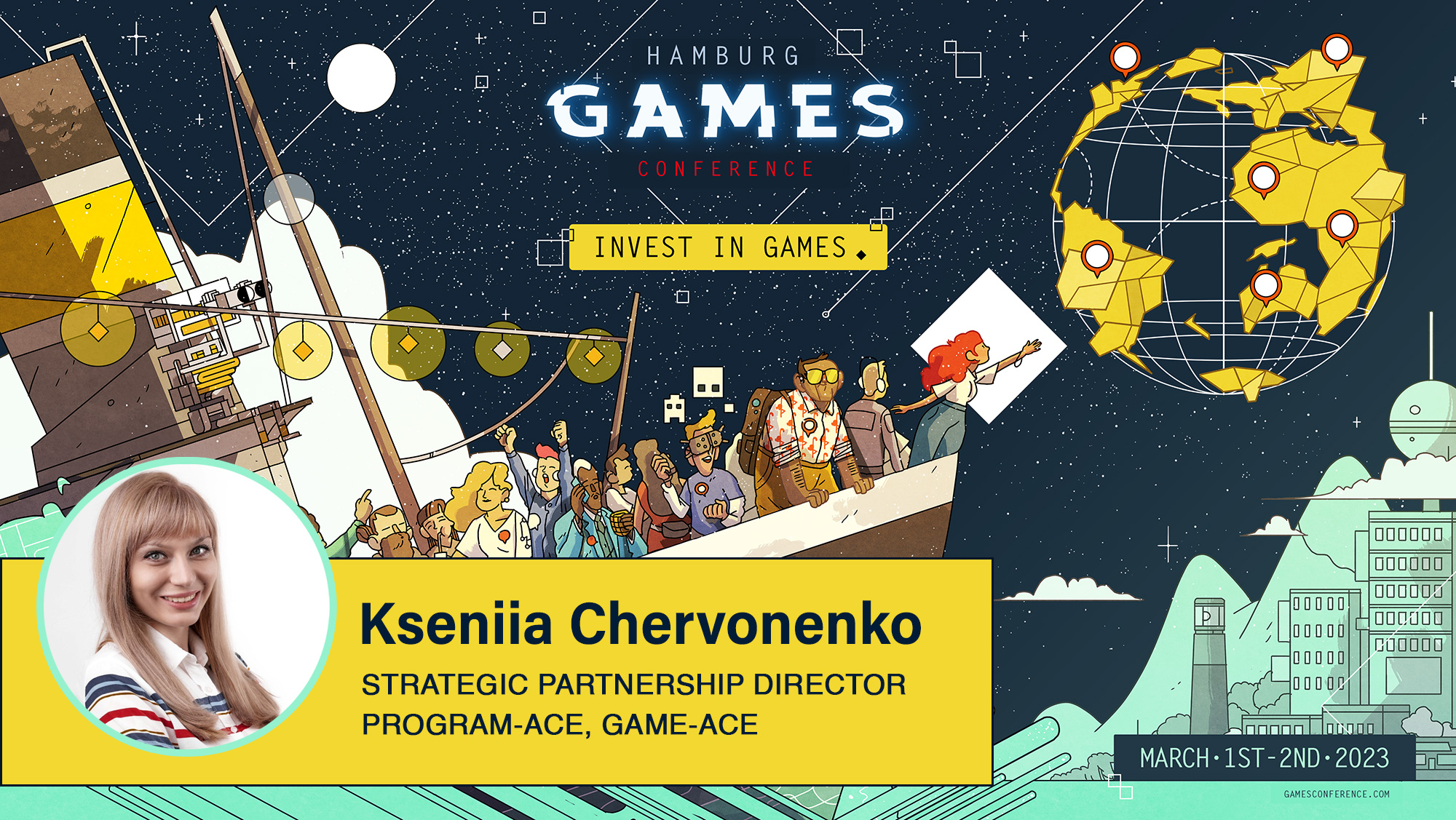 During the conference, Kseniia Chervonenko, a Strategic Partnership Director at Game-Ace, attended various talks, presentations, as well as seminars on emerging trends and technologies in the gaming industry. These sessions provided valuable insights into the latest game design, development, and distribution advancements.
Our team also had the opportunity to network and collaborate with other industry experts and like-minded professionals, sharing ideas and discussing best practices. In addition to attending the conference, Game-Ace held meetings with current and potential new clients. This event was a significant opportunity to discuss ongoing projects, learn about new tech solutions, and explore potential collaborations.
The Game-Ace team found the Hamburg Games Conference an excellent platform for developers to learn, network, and showcase their expertise in game development solutions. The event allowed for connecting with industry leaders, sharing knowledge, and discussing emerging trends along with the best practices in the gaming industry.
What's Next?
Our team was particularly impressed with the diverse spectrum of topics covered at the conference. The presentations and discussions ranged from the latest technology trends and tools to emerging markets and innovative gaming solutions. The speakers included experienced developers, game designers, as well as business leaders who shared their insights on the current state and future of the gaming industry.
Game-Ace team members were excited to learn about new opportunities for collaboration and partnerships, let alone potential areas of growth and innovation in the field. We left the conference feeling inspired and motivated to apply our learnings to their work in developing cutting-edge gaming solutions.