Today, there are over 1 million mobile games available on iOS and Android (over 600K on Google Play and over 900K on App Store), while the number of mobile users playing these games is easily over a billion. It's obvious that there is a huge appetite for mobile gaming, but this does not always translate to profitable games. After all, of the million or so mobile titles out there, only a small fraction of them bring in substantial profit.
If you want to make a profitable mobile game, you have an uphill battle ahead. Success and profit will depend on your decisions before and during development. As game development experts, we are familiar with these challenges, and wrote this article to answer your questions and set you on the path to success.
How Much Money Does A Mobile Game Make?
While development can be quite risky and costly, it can also be very lucrative. For example, if your app makes it into a Top list on a marketplace, it should have a user base large enough to bring you hundreds of thousands of dollars. If it becomes a global hit, you could be looking at millions in profit. Let's look at some examples:
Angry Birds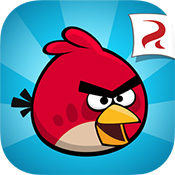 Before it became a massive franchise with films and merchandise, Angry Birds was a single app with simple mechanics released by a relatively obscure studio called Rovio Entertainment. Yet, in only the first year of the game's release, it netted an estimated $10 million in profit. With time, profits grew exponentially, especially with the release of subsequent titles.
Gardenscapes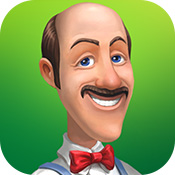 Gardenscapes: New Acres is a puzzle game developed by Playrix. Like Angry Birds, it features simple mechanics, and requires the player to match elements in columns to progress. Additionally, the studio was not a prominent player in the mobile gaming scene before achieving success with this title and several others. The estimated revenue generated by this game currently stands at $1.9 billion.
Granblue Fantasy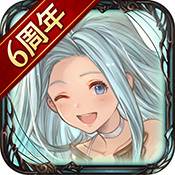 Granblue Fantasy is an RPG title that spawned an entire franchise of games in the anime style. Despite the simple gameplay (featuring 2D characters, art, and combat animation) and niche style, the application has brought in a whopping $868 million in profit.
How Do Mobile Games Make Money?
Game development is notoriously expensive, so making a profit requires recouping these development costs, infrastructure costs, and various other expenditures, in addition to garnering money on top. A monetization strategy is essential for anyone asking how to create a game and earn money.
Even before you build your app, it is important to choose one of the following monetization options:
Choosing a paid app

A paid app is one that requires payment from users in exchange for access to base functionality. Essentially, users have to pay to get the general game experience. This can be done in two ways:

Choosing a free app

With a free application, you expose your game to the widest audience available – all users whose devices support the software. Even if they are not paying for the base experience, you can profit off them in other ways. We should mention that some of the monetization strategies typical for free games can also be used in paid ones.

Upfront payment

With this model, users make a one-time payment for the application, which allows them to download it from their app store. Though some users are discouraged by a price tag before download, others are comforted by the concept of ownership of their app – they know that they should be able to continue using the service without restriction.

Advertisements

You have great freedom when it comes to inserting advertisements into your software. You can opt for banners and bars that take up a fraction of the screen or for videos that play after certain parts of gameplay. You can even add product placement or other creative advertising approaches. The more users are exposed to these advertisements and follow them to their destinations, the more profit you will receive from advertisers.

Subscription

This is one of the newer monetization models, which breaks the cost of using a service into regular installments. This way, users do not need to pay a large sum before they even know if a service is right for them. Additionally, some services even offer a free trial to users, which can eliminate or reduce the occurrence of refund requests.

In-app purchases

In-app purchases can be cosmetic in nature (e.g. special skins, accessories, and attire) or offer tangible benefits to the player, such as better items or boosts to experience points. Oftentimes, they are offered as a way for players to progress through the game faster or have an easier time playing it.
There is also a separate category of mobile games with a unique way of monetization — NFT games. This option means creating the play-to-earn game that allows selling earned in-game assets for cryptocurrency.
In addition, players pay entering and transaction fees, which makes monetizing extended. As for now, any high-quality NFT game development company can create highly profitable NFT games that attract plenty of investors, collectors, and gamers as well.
How Do I Make My Mobile Game Popular?
For companies jumping into development of mobile apps, one of the biggest misconceptions lies in where profits come from. Some people think that a large user base instantly translates to earnings, but this is not the case. Not only do you want many people playing your game, but you also want them to stay engaged with it for a long time. Below are 5 tips to get and keep users hooked:
Keep the mechanics simple
Mobile devices are not well suited for complex button combinations, pinpoint accuracy, or interactions with minuscule details as PC or console gaming is. Thus, it is recommended to use simple mechanics centered on touchscreen gestures (such as tap, drag, pinch, hold), since this will make them convenient to use on screens of varying sizes.
Offer a compelling story
We all love a good story. Even if we are playing something mind-numbing that does not require deep thought or strategizing, it is nice to feel that the gameplay is going somewhere and not just repeating in endless loops. Additionally, if you make the story truly compelling, users will be eager to see how it ends, and willing to endure even boring/repetitive sequences.
Tease rewards
Another thing that motivates players to continue engaging with your app is the promise of future rewards. They know that if they stick with it for some time, they can get a cool new item, new levels and capabilities, and various other bonuses and perks. Sometimes, developers even randomize the rewards to add an air of intrigue to these upcoming achievements.
Invest in creative design
One of the biggest decisions you can make to distinguish your project from others like it is to invest in a unique design. This way, the distinct look of your game world, characters, weapons, etc. will leave a lasting impression on players and perhaps serve as the factor that makes them choose you over competitors.
Add social features
Even if you do not add a multiplayer game mode, you can still add certain social features to provide a more fulfilling experience to users. For example, you can add a game invite feature for friends and provide rewards to those who successfully recruit new people to the app. Additionally, you can add leaderboards or similar functionality to add a spirit of competitiveness.
Which Type Of Game Should I Make?
Looking at the current state of the mobile game market, you might notice that huge apps and AAA titles are more of an exception than a norm. Most games are packaged into 20-200 MB downloads, and offer an experience condensed or limited to short play sessions. This way, users can quickly get enjoyment on their break, commuting to work, waiting in line, etc. Below are some of the most popular game types on mobile:
How Do I Get Started With Development?
Now that we have addressed app types and the question of is making mobile games profitable, we can move on to the dev process. Each company/studio has its own mobile game development process, but most productions will follow a standard pipeline. It usually looks like this:

How Do I Ensure The Financial Success Of My Game?
Few things in life are assured, but you certainly improve the chances of your game's success by following the tips and guidelines we listed. We have discussed making the game engaging and unique, but there is one more factor that is vital – good developers.
It is extremely important to entrust production to the best developers. They should have plenty of experience with similar projects and in-depth technical knowledge that extends to all the software you plan to use. With a proper team of experts, the project will be delivered within expected timeframes and at the high level of quality that users expect.
If you do not have such specialists on hand or need assistance with delivering the project to completion, you might consider finding a development partner. For example, Game-Ace offers various services related to production, including full-cycle development, porting, team extension, and dedicated teams or it can help you hire game developers. We have a wide selection of professionals available to tackle projects of different size and scope.
If you want to know more about cooperating with us, all you have to do is contact us. We know how to make a profitable mobile game, and will be happy to give your business a helping hand!