Welcome to our blog post highlighting the vibrant and thriving video game development scene in Windy City. Chicago has emerged as a game company powerhouse, attracting established industry giants and innovative startups. In this article, we will take you on a journey through the 10 best game companies in Chicago, showcasing their unique contributions to the gaming landscape.
From the renowned Wargaming Chicago-Baltimore, a company known for its groundbreaking multiplayer experiences, to the dynamic studios and companies that call Chicago home, this city is a hotbed of gaming creativity.
Join us as we delve into the exciting world of game development in Chicago and celebrate the talent and passion that drives these exceptional gaming companies. Whether you're a gaming enthusiast or simply curious about the industry, this article will provide fascinating insights into the diverse and thriving gaming community in Chicago.
Chicago's Game Development Market Overview
Chicago boasts a robust community of game companies, housing a diverse range of studios and gaming companies. With a staggering GDP exceeding $670bn, the city's economic prowess surpasses that of entire nations like Sweden, Poland, and Argentina.
The city is home to over 100 game companies, encompassing indie studios and significant players, showcasing its commitment to nurturing talent and fostering creativity across the gaming sector.
Adding to its economic strength, the local economy in Chicago is exceptionally diversified, with no single industry making up more than 14% of its GDP. This economic diversity provides a fertile environment for the game development industry to thrive, providing both stability and room for growth.
Among the notable game companies in Chicago, Wargaming Chicago-Baltimore stands out. Renowned for its immersive and critically acclaimed multiplayer games, this company has significantly contributed to the industry, solidifying its position as a key player. Their success exemplifies Chicago's ability to attract and cultivate top-tier game companies.
Beyond Wargaming Chicago-Baltimore, numerous other game companies in Chicago have achieved significant milestones in game development. Spanning various genres and platforms, these companies continuously push boundaries and deliver innovative gaming experiences to a global audience.
Chicago's gaming industry benefits from a robust network of resources and organizations. The city hosts gaming-focused events, conferences, and meetups, providing valuable opportunities for industry professionals to connect, collaborate, and showcase their work. This collaborative ecosystem fosters knowledge sharing, talent development, and exchanging ideas, fueling further growth in the game development market.
Looking ahead, the game development market in Chicago is poised for continued expansion and innovation. With a solid foundation, a talented workforce, and a favorable business environment, more game companies are expected to establish a presence in Chicago, solidifying its status as a leading hub for game development.
Criteria for Selecting Video Game Outsourcing Companies
In the competitive landscape of video game development, selecting the right outsourcing company is crucial for success. Here are some key criteria to consider when choosing a video game outsourcing partner in Chicago.
Expertise and experience
Look for video game outsourcing companies in Chicago with a proven track record and extensive experience in the industry. Consider their portfolio and the types of games they have worked on to ensure they have the necessary expertise to handle your project.
Specialization
Assess whether the outsourcing company specializes in the specific areas of game development that align with your project's requirements. Companies may excel in art and design, programming, audio production, or quality assurance. Choose a company that can meet your specific needs.
Technical capabilities
Evaluate the technical capabilities of the outsourcing company, including their access to the latest software, hardware, and development tools. This ensures they can deliver high-quality results and keep up with the ever-evolving gaming industry.
Communication and collaboration
Effective communication and collaboration are crucial for successful outsourcing partnerships. Look for companies with efficient communication channels, a responsive team, and a collaborative approach to ensure smooth project management and timely delivery.
Quality assurance and testing
Quality assurance is vital in the gaming industry to ensure a seamless and enjoyable player experience. Choose a company with robust quality assurance processes, including rigorous testing procedures, to guarantee the highest level of game performance and functionality.
Cost and budget
While cost should not be the sole determining factor, it is essential to consider the outsourcing company's pricing structure and how it fits within your budget. Obtain detailed quotes and evaluate the value they provide concerning the services offered.
Client reviews and references
Read client reviews and seek references from other companies that have worked with the outsourcing company, providing insights into their reputation, reliability, and the overall satisfaction of their previous clients.
Flexibility and scalability
Consider the outsourcing company's ability to scale resources and adapt to changing project needs. A flexible partner can accommodate growth, handle unexpected challenges, and deliver consistent results throughout development.
Cultural compatibility
Assess the cultural compatibility between your company and the outsourcing partner. A shared understanding of goals, values, and work ethics can create a solid and productive working relationship.
Legal and intellectual property considerations
Ensure the outsourcing company adheres to legal requirements and respects intellectual property rights. Sign non-disclosure agreements and clarify ownership of assets to protect your game's unique elements.
By carefully evaluating these criteria, you can select a video game outsourcing company in Chicago that aligns with your project goals, enhances your development capabilities, and contributes to the overall success of your game.
Top Game Development Outsourcing Companies in Chicago
1. Game-Ace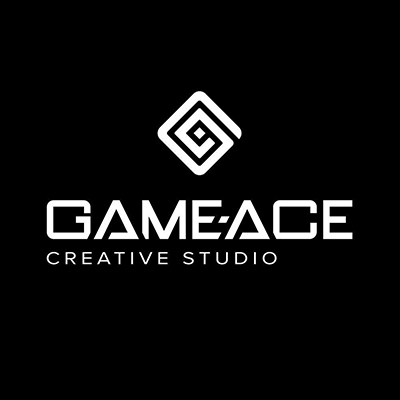 Established in 2005, Game-Ace has earned its well-deserved reputation as a renowned international outsourcing company in the game development industry. What truly sets Game-Ace apart is their unwavering dedication to excellence and their talented team of designers, artists, producers, programmers, and managers. Together, they pour their passion into creating immersive and captivating games.
Setting itself apart from other video game companies in Chicago that primarily focus on local projects, Game-Ace has established a strong presence nationwide. Collaborating with esteemed studios and companies, Game-Ace has cultivated long-term partnerships, delivering captivating and innovative projects.
One standout aspect of Game-Ace is its talented 3D team, which has played a pivotal role in creating lifelike 3D characters for a range of virtual reality, NFT, and metaverse games. This expertise positions the studio at the forefront of cutting-edge technologies and trends, providing unique and immersive gaming experiences.
With expertise spanning cross-platform game development, Game-Ace brings to life various genres, including casual games, RPGs, virtual reality experiences, and massively multiplayer online games (MMOs). At the heart of Game-Ace's success is its seamless fusion of artistic brilliance and compelling gameplay mechanics. Their ability to transform clients' visions and meet end-user expectations results in exceptional gaming experiences. Powered by cutting-edge technologies, Game-Ace consistently delivers top-tier games that defy boundaries, igniting players' imaginations and captivating their senses.
With a vibrant workforce comprising over 120 highly skilled specialists, Game-Ace remains at the forefront of the ever-evolving game development landscape. They constantly stay abreast of the latest trends, ensuring their ability to deliver innovative and engaging gaming experiences. The collective talent and expertise within Game-Ace make them an invaluable partner for any project, allowing them to craft immersive worlds that genuinely resonate with players.
Their comprehensive range of services caters to diverse needs, offering game development outsourcing, Unity/Unreal Engine game development, Web3/NFT/metaverse game development, AR/VR game development, game testing, and more. This extensive suite of services reflects Game-Ace's dedication to meeting every client's unique requirements.
2. Wargaming Chicago-Baltimore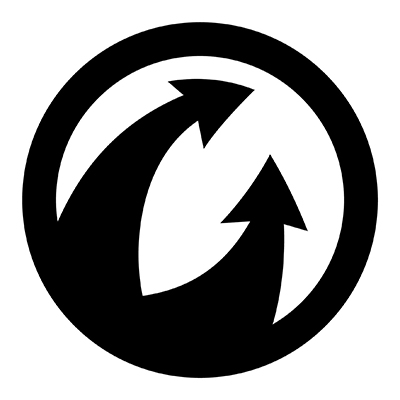 Wargaming Chicago-Baltimore, formerly known as Wargaming West and Day 1 Studios, is a leading video game company shaping the gaming industry since its establishment in 1997. With a strong presence in Chicago and an additional location in Hunt Valley, Maryland, the company operates globally with at least 20 offices in various countries.
Focused on creating immersive gaming experiences, Wargaming Chicago-Baltimore develops video games catering to various platforms, including computers, mobile devices, and gaming consoles. Their team comprises highly skilled engineers specializing in artificial intelligence, UI/UX design, and software development. Additionally, the company has dedicated research analysts who leverage data analytics to inform their game development strategies.
Beyond game development, Wargaming Chicago-Baltimore maintains essential divisions in human resources, finance, marketing, and public relations. They understand the importance of these functions in supporting their overall business objectives.
As a company with a rich history and a global presence, Wargaming Chicago-Baltimore offers exciting opportunities for talented individuals seeking to impact the gaming industry. Join their team and be part of an organization that continues to push boundaries and create exceptional gaming experiences.
3. Chewy Software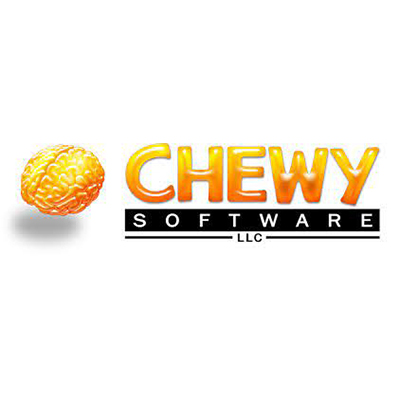 With a rich history dating back to 2003, Chewy Software has emerged as a prominent player in the dynamic video game industry. The company's passion for creating educational and entertaining gaming experiences has resulted in partnerships with renowned companies in the entertainment and gaming sectors, including Disney, Nickelodeon, EA, Hasbro, and Mattel.
Chewy Software takes pride in its portfolio of over 100 video game titles, solidifying its position as a leading independent developer in both the toy and video game industries. The company's unwavering commitment to excellence has earned a reputation for delivering successful and profitable products that resonate with diverse audiences.
While Chewy Software specializes in crafting engaging smartphone and tablet apps for iOS and Android platforms, its extensive experience in the gaming industry enables it to develop for a wide array of platforms. From Xbox 360 and PS3 to PC, Smart TV, iPhone, iPod, iPad, Android, Plug N' Play, Web apps, Casino machines, proprietary hardware, and various Leapfrog devices, the company possesses the versatility and adaptability to bring innovative gaming experiences to a broad range of platforms.
4. Camelot Illinois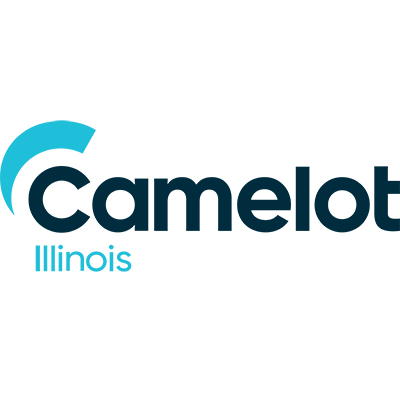 Established in 2017, Camelot Illinois is a leading company entrusted with operations management for the Illinois Lottery. With a steadfast mission to encourage widespread participation among state residents, Camelot Illinois aims to provide opportunities to win substantial cash prizes while boosting revenue through ticket sales.
As lottery winners emerge, Camelot Illinois serves as a reliable resource, offering guidance on effectively utilizing their newfound wealth. By fostering increased engagement, the company contributes to generating funds that directly benefit the local community, including support for academic institutions.
At Camelot Illinois, employees are valued for their dedication to making a difference. In recognition of their commitment, the company rewards volunteerism during workdays, demonstrating a culture that promotes giving back. Additionally, Camelot Illinois prioritizes the well-being of its workforce by providing an array of valuable benefits, including comprehensive health insurance, dental insurance, vision insurance, disability insurance, paid parental leave, and ample paid time off.
With an unwavering commitment to excellence and a dedication to maximizing the positive impact of the Illinois Lottery, Camelot Illinois continues to shape the landscape of the gaming industry in Chicago and beyond.
5. Babaroga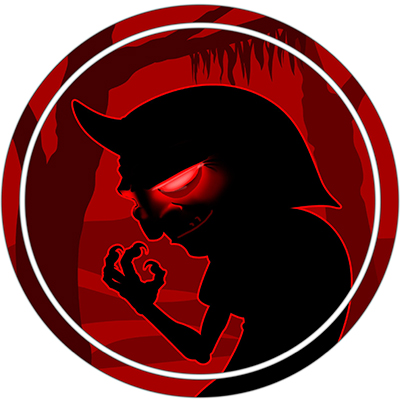 Founded in 2002, Babaroga is a pioneering game company that specializes in the design and development of engaging video games for mobile devices. With a focus on creating captivating experiences, Babaroga offers a diverse range of games, including digital adaptations of popular board and card games, as well as immersive virtual reality experiences.
Through strategic collaborations with renowned entertainment and media companies, Babaroga has successfully published licensed games that cater to a broad audience across various mobile operating systems. The company's commitment to excellence extends beyond game development, as it also hires professionals with expertise in engineering, marketing, and customer service to ensure the highest quality and customer satisfaction.
Over the years, Babaroga has expanded its scope and emerged as a prominent player in the mobile, virtual reality, and console gaming industries. With a portfolio boasting successful titles and a dedication to creating award-winning and captivating cross-platform games and social applications, Babaroga continues to shape the landscape of the gaming industry in Chicago and beyond.
6. NetherRealm Studios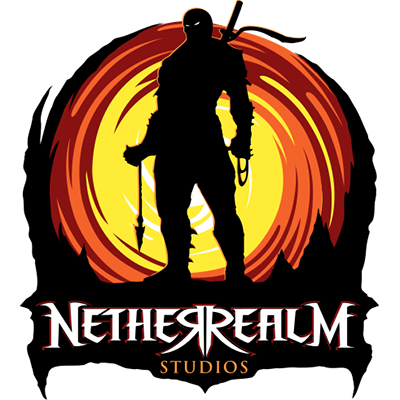 NetherRealm Studios, launched in 2010, is a leading game developer based in Chicago. With a focus on creating immersive experiences for computers, mobile devices, and gaming consoles, the company has gained recognition for its groundbreaking video games that have inspired movies and television shows.
NetherRealm Studios boasts a diverse team of professionals, including software engineers, UI and UX designers, as well as technical support experts. The company also has dedicated divisions for artists and animators who bring characters and storylines to life on the screen, ensuring visually stunning and engaging gameplay.
As part of their commitment to employee satisfaction, NetherRealm Studios offers a comprehensive benefits package for full-time employees. This includes perks such as tuition reimbursement, retirement plans, salary bonuses, training programs for video game products, and access to free entertainment, including video games and movies.
Wholly owned by Warner Bros. Home Entertainment Group, NetherRealm Studios has solidified its position as a leader in interactive entertainment. With the billion-dollar Mortal Kombat franchise under its belt, the studio's talented team has not only created successful games but also expanded the franchise into films and TV series. Passion, creativity, and a collaborative environment define NetherRealm Studios as they continue to push the boundaries of interactive entertainment and shape the industry's future.
7. Raw Thrills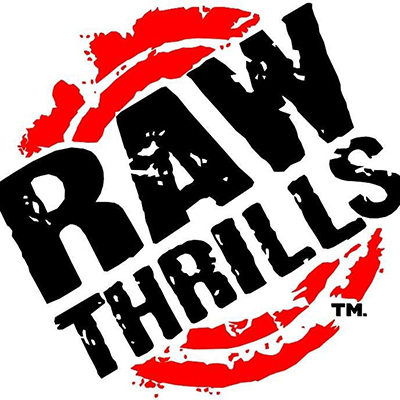 Raw Thrills, Inc., established in 2001, is dedicated to delivering top-tier arcade video game entertainment to the global market. Led by industry veteran Eugene Jarvis, known for iconic titles like Defender and Robotron, Raw Thrills has breathed new life into arcades with hit releases such as Target: Terror, The Fast and the Furious, DRIFT, and SuperBikes.
In 2006, Raw Thrills joined forces with renowned game development studio Play Mechanix, founded by George Petro, creator of the acclaimed Big Buck Hunter series and Deal Or No Deal. Located in Skokie, Illinois, near Chicago, Raw Thrills and Play Mechanix combine their expertise to develop a wide array of arcade games, from thrilling hunting experiences to immersive driving simulators and exciting ticket redemption games. These games transport players into action-packed sequences inspired by successful movie franchises, allowing them to engage in heroic adventures, escape from monstrous threats, or compete in thrilling car races.
Their meticulous game simulations reflect Raw Thrills' commitment to creating captivating player experiences. The company boasts a team of professionals skilled in mechanical engineering, video game production, and finance management, ensuring the highest standards of quality and innovation in their products.
8. Synapse Games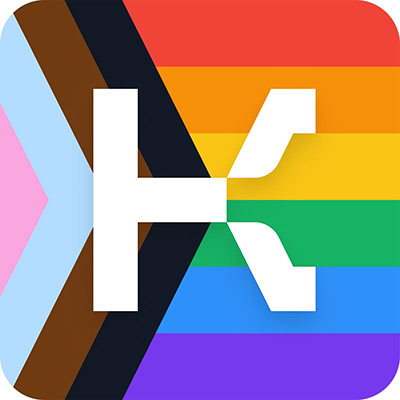 Based in Chicago, Synapse Games Incorporated, a division of Kongregate, is a rapidly emerging social-gaming company known for its dedication to creating innovative and addictive games. Specializing in Sci-fi/Fantasy-themed asynchronous role-playing MMOs, Synapse Games builds dynamic and ever-evolving game worlds that captivate players.
With the founding year of 2008, Synapse Games is committed to developing free-to-play games that provide access to rich characters and engaging storylines without requiring payment. These games often feature fantasy or science fiction content and can be accessed through web browsers or downloaded as mobile applications for cell phones and tablets.
Operating as a division of Kongregate Games, a leading game developer headquartered on the American west coast, Synapse Games benefits from a collaborative environment and cutting-edge resources. The company comprises skilled professionals specializing in software engineering and development, product management, and game design. Together, they work diligently to create immersive gaming experiences that push the boundaries of social gaming and captivate players worldwide.
9. Iron Galaxy Studios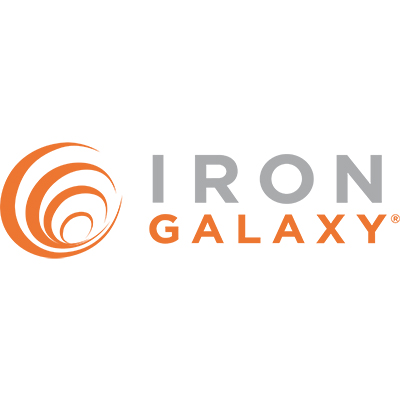 Iron Galaxy Studios, a leading Chicago-based gaming company, has established itself as a powerhouse in the industry. With a portfolio of over 60 shipped titles across more than 10 platforms and partnerships with 20+ industry giants, Iron Galaxy Studios is a trusted collaborator in creating captivating and immersive games.
Renowned for their expertise in fighting games, Microsoft handpicked Iron Galaxy Studios to lead the development of Xbox One and the iconic franchise Killer Instinct. With an expanding client base and a strong focus on IP development, the company continues to grow year after year.
Iron Galaxy Studios has contributed to the success of popular games such as Fortnite, Conan Exiles, Fallout 4 XR, Video Ball, and 7 Days To Die. Their team of industry veterans brings a wealth of experience and has held senior roles in game development for major gaming consoles since the original Sony PlayStation.
Specializing in console technology, including Xbox One, PS4, and Nintendo Switch, Iron Galaxy Studios is the trusted partner for clients and partners seeking to bring their most beloved brands to life. With a proven track record and a dedication to excellence, Iron Galaxy Studios transforms imaginations into reality, delivering exceptional gaming experiences.
10. High Voltage Software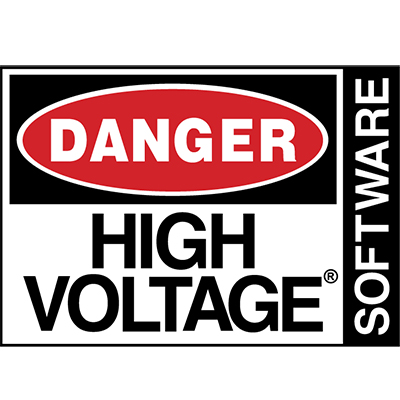 High Voltage Software, one of Chicago's pioneering game companies, boasts a dedicated team of over 200 employees. Since its inception in 1993, the company has garnered acclaim with the release of Hunter: The Reckoning, propelling them to the forefront of the industry. Continuously pushing boundaries, High Voltage Software has delivered exceptional projects.
These include the renowned titles The Conduit and Nintendo Wii Console. Notably, their masterpiece, The Walking Dead: Saints and Sinners, has garnered widespread recognition.
As authorized developers for significant platforms such as PS4, PS5, Xbox (X series), Xbox One, Nintendo Switch, and Oculus, High Voltage Software demonstrates their expertise in catering to diverse gaming ecosystems. Their team of experienced veterans excels in developing immersive VR games, showcasing their creative prowess and passion for delivering top-tier game graphics and user experiences. With a relentless commitment to excellence, High Voltage Software remains a driving force in the gaming industry, consistently delivering high-quality games that captivate players worldwide.

Why Is Game-Ace the Best Partner to Choose?
Game-Ace is a premier game developer that provides a wide range of game development services tailored to meet your unique needs. Whether you're looking for the creation of a 2D slot game or a full-scale 3D project, our skilled team of developers, designers, and project managers has the expertise to bring your vision to life.
We pride ourselves on delivering exceptional quality and ensuring your project is completed on time and within budget. With a focus on in-house talent and long-term partnerships, we prioritize building solid relationships with our clients and delivering outstanding results.
You can expect a collaborative and transparent development process when you choose Game-Ace. We combine creativity, technical expertise, and industry knowledge to deliver a polished, complete product that exceeds your expectations.
Contact us today to discuss your game development needs, and our experienced team will provide you with individual estimations, detailed insights, and answers to any questions you may have. Let us bring your game ideas to life and create an unforgettable gaming experience for your audience.