Characters are one of the most important parts of any game's development. Users identify with the main characters, while showing sympathy or antipathy for other characters. In short, an emotional attachment to the game is created. That is why great care and detail should go into the creation of 3D characters.
Of course, creating 3D people and other characters is hard work, but the efforts are rewarded with users' engagement. In this article, you'll learn the basics of modeling characters for games and how the process can be simplified with a 3D modeling company working at your side.
How does 3D Character Modeling Work for Modern Game Development?
3D character modeling is a multi-stage process in which a 3D artist applies different software and tools to create a character for a game or other form of media. Usually, the character is a person, animal, robot, or mythical creature. In addition, a character can be either the main character (a player controls them during a game), or secondary (the beings with which a player interacts), or even exist in the periphery alone.
The process of creating a 3D character usually begins with the most straightforward task — the creation of a primitive form. For example, a 3D artist can create a cube, modify it using various tools, and further edit the model in other programs. Thus, they are able to achieve an organic result even if their software has limited capabilities.
3D character styles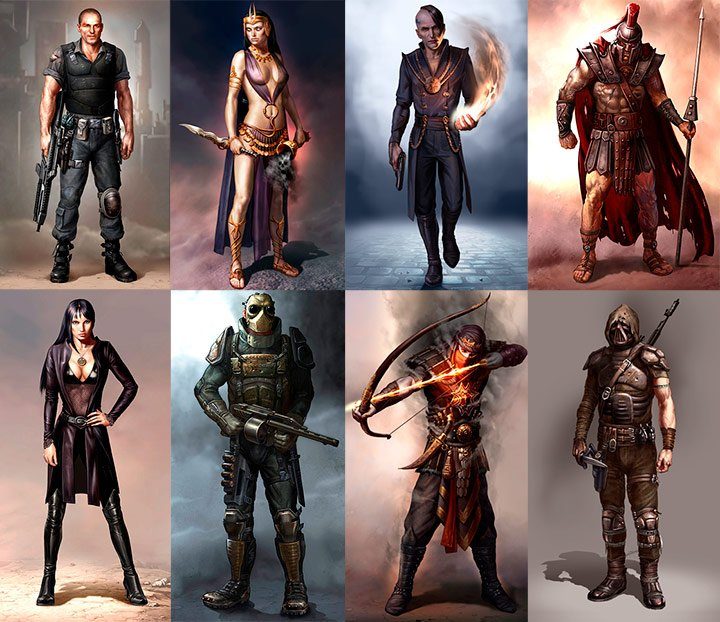 Most often, specialists make 3D human models for primary and minor characters. Depending on the setting and goals of the game, the styles of the characters are determined. There is no clear definition of this, but we can highlight five main playable character styles: creative, life-like, cartoonish, abstract, and blocky style.
For example, a creative style implies an atypical design for characters and their clothes. It can be an alien with a human typology, a savage, or a combination of external characteristics of a person and an animal. On the other hand, the cartoonish style implies drawn characters similar to cartoons.
Which Character Modeling Type is Best?
There are two main ways to 3D model a person or other character type: spline and polygon modeling. But which method is more suitable for modeling game 3D characters? You can find the answer to this question below.
Polygon 3D modeling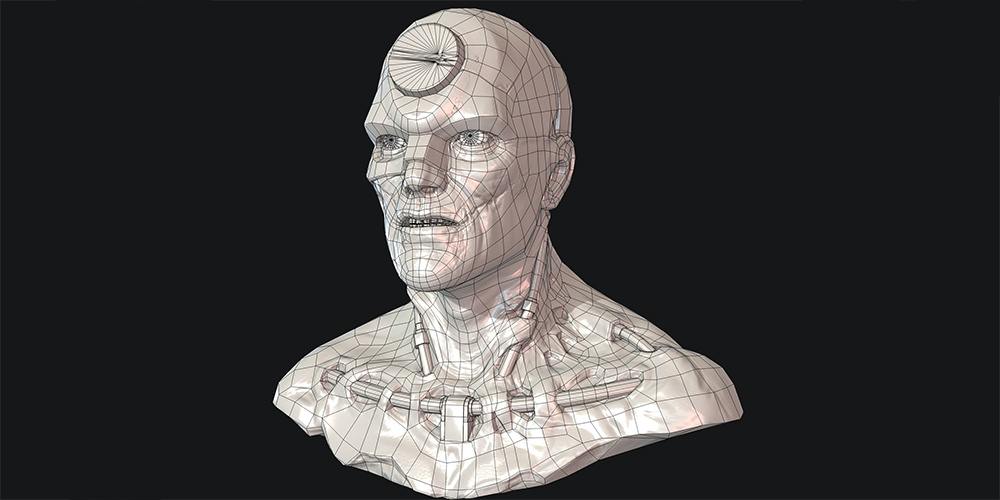 Creating 3D models using polygons or poly (polygonal shapes) is called polygon modeling. These polys are connected to each other in a certain way, creating a polygonal mesh that forms a complete model. Basically, a polygonal model looks kind of like a 3D puzzle.
The peculiarity of this method is that the 3D artist can modify and edit each poly separately. Thus, details and bumps appear on the character model. Plus, the individual poly is easy to animate. For these reasons, polygonal modeling is most often chosen to create not only characters but also various game assets.
Another advantage of polygonal modeling is that you can create a complex model by choosing high poly or low poly methods. High poly contains many polygons, which affects the detail and realism of the final result. This method is typically used to create models close to the game camera and easy to see.
In turn, low poly models are made from fewer polygons and represent basic models with a low level of detail. Thus, models are normally created that are far from the game camera and do not play an important role.
NURBS 3D modeling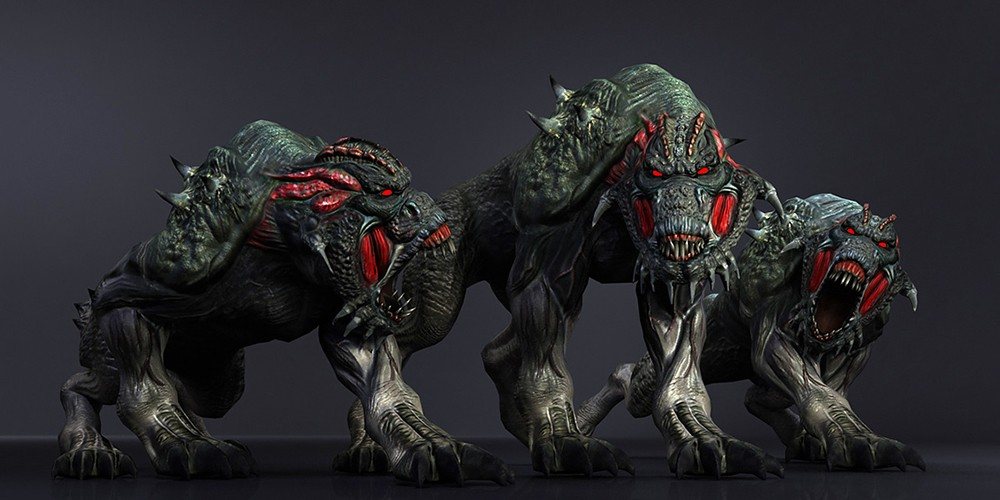 NURBS stands for non-uniform rational basis spline, which is why this method is also called spline modeling. According to the NURBS principle, models created are not made from poly but from numerous flexible curves and points that unite them.
This method is also used in modeling, and as a result of applying this method, the models are pretty smooth. The disadvantage of spline modeling is that the model's parameters are set using mathematical formulas, which is one of the reasons that individual parts of the model are challenging to edit without violating the integrity of the overall structure. Thus, NURBS modeling is much less often used to create game models and characters.
Do you need an impressive character in your game?
We are ready to create it!
How to 3D model a character: a step-by-step guide
When starting any project, planning is integral. That's why it's better to get familiar with the 3D character modeling workflow and steps so that you can understand the whole picture of a process. So let's have a closer look at a beginner-friendly guide on how to create a 3D character model below.
3D character concept
Before you start creating a character, you need to think over their story and how to visualize it through this person. To do this, collect as many references as possible so that you understand who and how you are going to create. Plus, it's much more fun working on a playable character when you know their background and what makes them unique.
3D character blocking
You can start creating your 3D model by combining primitive shapes into the shape of the desired character. For example, you can use several cubes or cylinders to connect them as different elements of the future model. This will give you an idea of what your character will look like.
3D character sculpting
When you start sculpting a character, you have a smooth model that does not yet have characteristic features, and the 3D artist needs to create them. The sculpting process resembles clay modeling. For example, a sphere is cut for the character's eyes, cheekbones and a chin are made, and a long cylinder turns into a finger. Material can be added or removed.
Creating 3D character topology
The game character topology is the surface structure that determines the visual characteristics of the model. For example, it makes the details of the face (mouth, eyes) voluminous. In addition, the correct topology is required in order to animate the individual parts of the model.
Most often, the topology of a 3D model is created using polygonal modeling. Since polygons can have multiple corners, it is vital to choose a shape that allows you to edit and animate individual parts of a figure easily.
3D character model rigging and skinning
The rigging process involves the creation of the skeleton of the character. This is necessary in order to animate the skeleton or bones separately in the future and thus make a 3D human model move. Most often, software that is used to model characters and other game assets provides ready-made skeleton samples.
After rigging comes skinning. This process usually works for bipedal characters, and its essence is to secure the skeleton and surface of the model together. In other words, at this stage, the skeleton becomes part of the character, which means that now it can move since it is impossible to animate the surface of the model.
3D character rendering
3D rendering is the process when an artist designs a scene for a 3D model using computer graphics and converts it into a 2D image. Artists adjust the lighting of the image, the direction of the camera, and the texture of a frame. This image is then often used for advertising and promotional purposes.
3D character animation
Model animation is an important final step in character creation. Artists animate the body movements of characters, as well as create facial expressions in order to breathe life into them. When working on facial expressions, gestures, and movements, special tools are often used to manipulate individual parts of the body.
You can also use video references to animate your character. In addition, large studios often use motion capture – this is a process in which game actors imitate facial expressions and movements on the camera, which are then transferred to a computer model.
Please note: In case you are going to model a character for the NFT game, this process will be slightly different from character modeling for traditional games. NFT game characters should be developed on a blockchain base so that gamers can immutably own them. This type of development is better to entrust to a professional NFT game development company in order to get an error-free NFT game character.
Want to know about 3D modeling software we use for character design?
Make your game shine with expert 3D character artists
It is often difficult for one company alone to cope with all the game development tasks, especially during crunch periods. Therefore, Game-Ace strives to help everyone who needs not just the content but a reliable partnership.
By entrusting us with 3D character modeling or other tasks for game development, game design, or game QA, you can surely get the 3D characters and content you need quickly and with the level of quality and professionalism you deserve.
Is this what you were looking for? Then contact us, and we will discuss all the details of your project.