The gaming market is bigger today than it has ever been before, and making good art for a game is an important first step towards beating competitors. Concept art is particularly important, as it establishes the direction for the rest of the game art and the game visuals in general. With that in mind, it takes a mega-talented designer to make art that stands out and enhances the gaming experience.
Our studio is ready to offer you an experienced concept artist for hire, or multiple, depending on your game development needs. These specialists are part of a talented and highly creative team that has a long history of crafting captivating game content, from concept art in all of its forms to 3D models and code. Let us tell you a bit about our services.
About Our Concept Artists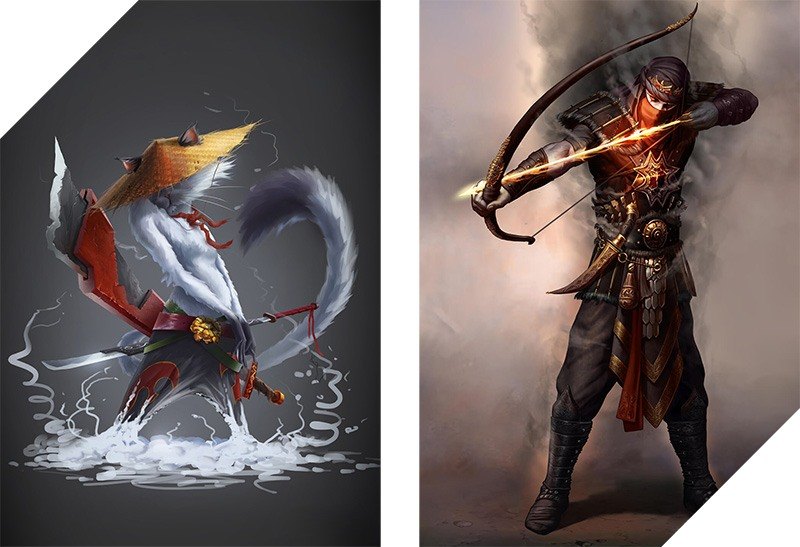 In many ways, the success of our games and game-related projects can be attributed to our talented team of artists. They have created some spectacular concept art over the years and imbued it with unique styles that are rarely used elsewhere. Each and every one of them comes to the job prepared, and is ready to offer your business the highest level of service.
Concept artist skills
Our specialists have all the skills necessary to take on tasks large and small:
Creation of digital sketches, drawings, and full compositions
Preliminary research and assortment of visual references
Formulating conceptual ideas for characters, props, environments
Producing storyboards and moodboards for different game genres and styles
Building concept art for game levels, menus, interface options
Visual effects design
Our process of concept art creation
1
When we receive a commission for a client, the first thing we do is research the relevant subject matter. For example, if the game is set in a fantasy setting and we need to create character art, we learn more about the game world, the role of this character, and what sort of impression they should give.
2
With research complete, we move on to planning and idea generation. To visualize the planning process, it often helps to create a moodboard with an assortment of downloaded images that set the mood and style of the intended art piece. The ideas that are generated can be visualized into quick and rough sketches, with the client or team lead selecting the most viable candidate(s).
3
For 2D projects, our next step involves turning the rough sketches (often called thumbnails) into more elaborate and refined designs. Our experts use Adobe Photoshop and Illustrator as the go-to tools for this kind of art design, but other software may be selected based on project needs. This stage lets the design come to focus, with its specific style, shape, and size clear to viewers.
4
Finally, we add lighting, texture, and fine detail to the designs, as well as color (if necessary). Though the bulk of the work is done before this stage, the final changes are crucial for adding realism, spatial awareness, and depth to the art.
The process tends to be quite different for 3D art past the stage of idea generation/rough sketches. For example, it usually involves creating high-poly 3D meshes in ZBrush or Maya and then tracing over them with 2D brushes and instruments to create a lifelike design.
How long will the concept art creation process take?
Most pieces of concept art take at least a week to make, with elaborate designs sometimes even stretching into months. Each project and piece of art is unique, and there are multiple factors that influence the time – choice of 2D/3D, colorization, level of detail, number of preview sketches required, iterations, etc. The same goes for cost – it will vary substantially, mostly based on the volume of work and time/resources spent on it.
The best way to get an estimate is to discuss it with us, share your expectations and time limitations. You can count on us for a fair appraisal and presentation of concrete terms for the planned work.
Check the full list of our works at Artstation
Types of Concept Art We Make
Over the past 15+ years of our studio's operations, we've had the opportunity to create concept art for hundreds of game projects, and this has made us true experts in the field. Not only are we familiar with the main varieties of concept art, but we also know how to adapt the designs for different styles and genres, make it evoke strong impressions. Below are some of the main types of concept art and corresponding approaches we have used.
Characters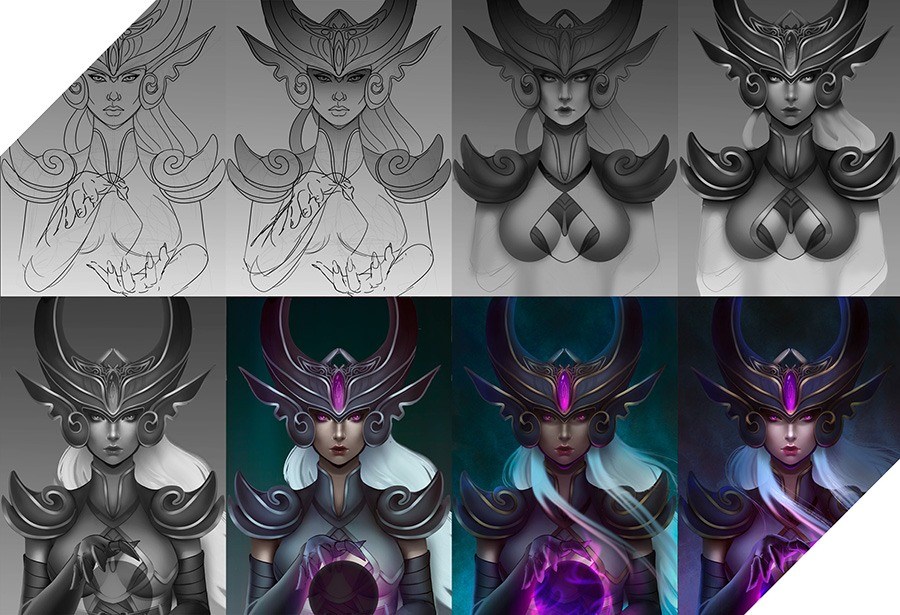 The character concept art that we make is strongly centered around the game idea, world, and gameplay. Whether the character is depicted in motion or motionless (e.g. standing or sitting), it is important focus to determine their pose and how the body would realistically look. This means considering their age, gender, role, style, and translating it into the scene. Usually, several preliminary drafts depicting different versions of the character are created for the client to choose from.
For example, when developing a design for Syndra, the warrior mage, we wanted to make her instantly recognizable as a villain, and chose to give her a violent style of armor, foreboding expression, and dark color palette. The first sketch we made simply illustrated a powerful woman while further iterations created the mood and impression that we mentioned.
Locations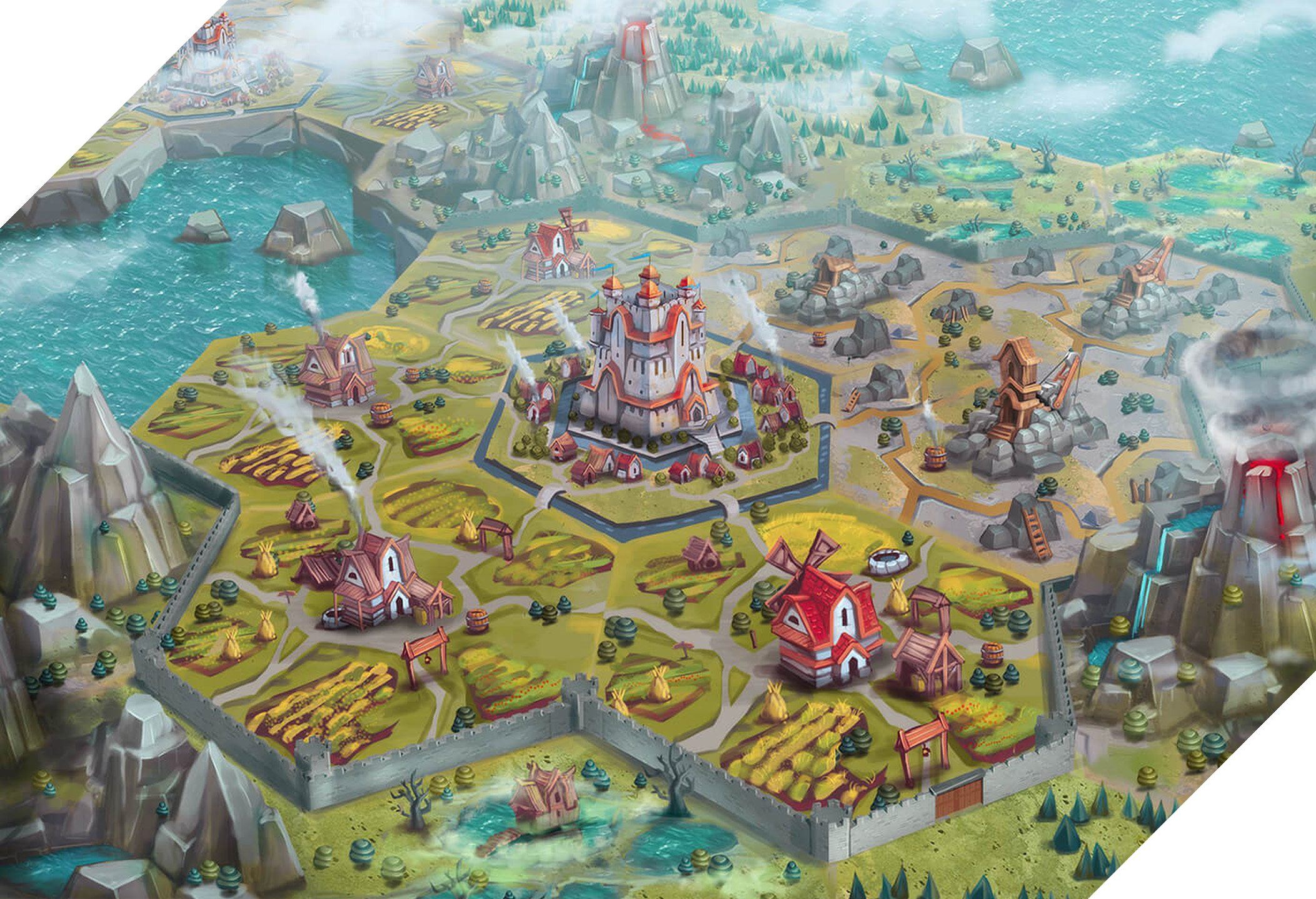 Creating designs for locations and environments is no easy task (especially if the area is large or detailed), but we spare no effort to make them immersive to the viewer. When designing a setting like this, we make sure that the natural and artificial features of the place are consistent with the mechanics and world of the game, while the scale and distances between objects is accurate based on their size. At the same time, we work hard to make the setting stand out from others that players have seen before.
In Hexagonium, a game project that we built from A to Z, a lot of time went into creating concept art for the locations. In the end, we settled on a unique world design where large territories were segmented in hexagon-shaped cells, and this design choice impacted the whole idea behind the game. In designing these cells and their features, we established the color palette of the title, the scale of buildings and lands, and made the building blocks of the world that would capture the imagination of thousands of players.
Objects/Weapons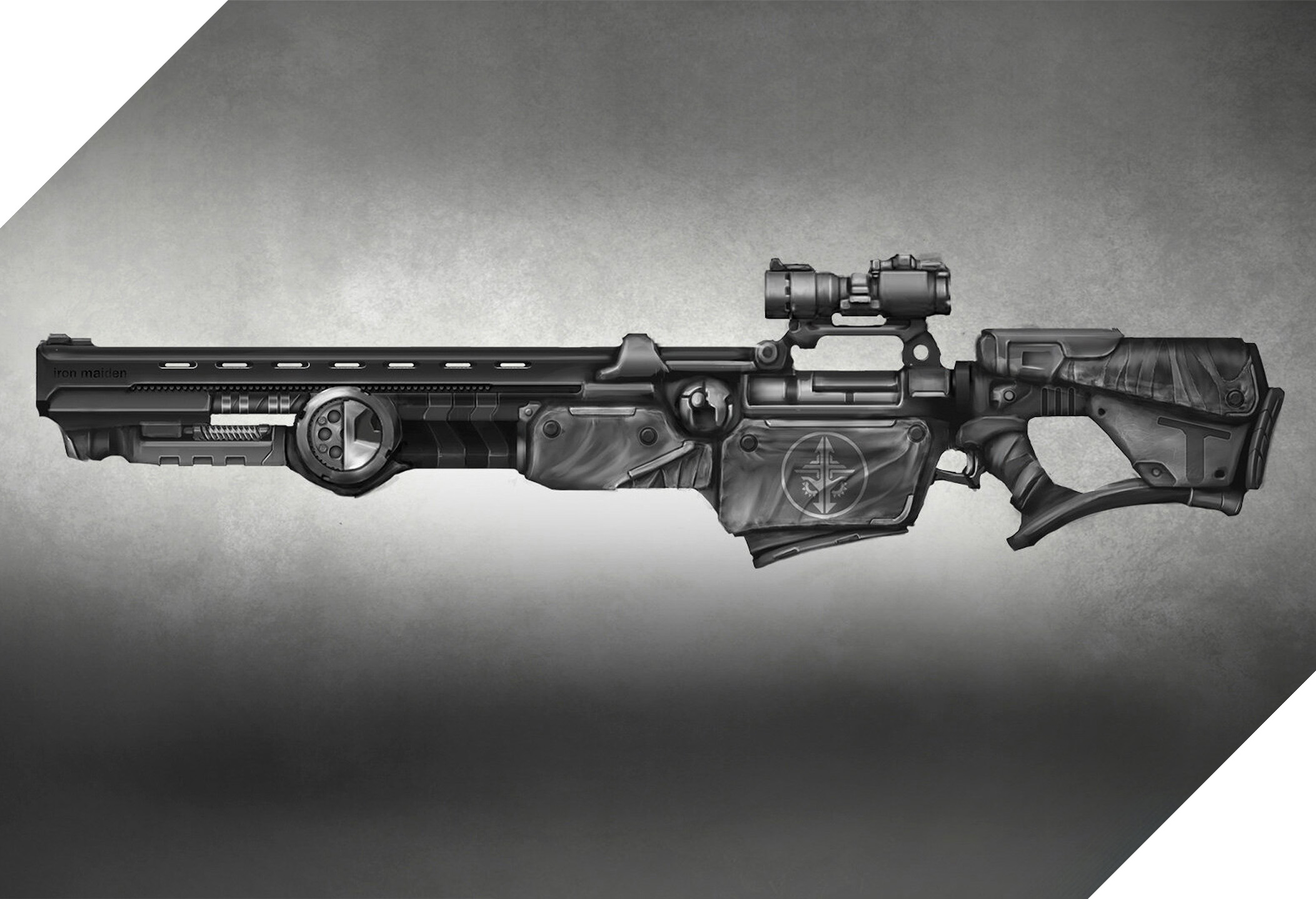 We create designs for game objects and weapons based on their intended interactions within the game. While fantasy items like magic crystals, potions, and scepters might have loosely defined mechanism of action, other objects like weapons and clothing are clear in their function, and this function informs the design. When creating this form of art, we consider the weight and size of the objects in relation to the characters, how they can be wielded, and which changing states they might have.
In the example of the weapon sketch above, we went into the process knowing this would be a functional shotgun in a game, so the long and wide barrel was our starting point. To give an impression of greater accuracy we opted to add a scope, while a pad was added to the other end of the weapon to reduce recoil. These realistic elements make the shotgun look like something that could really be used in combat, while unique visual elements like the grooves, logo, and circular accessory differentiate it from existing shotguns.
Vehicles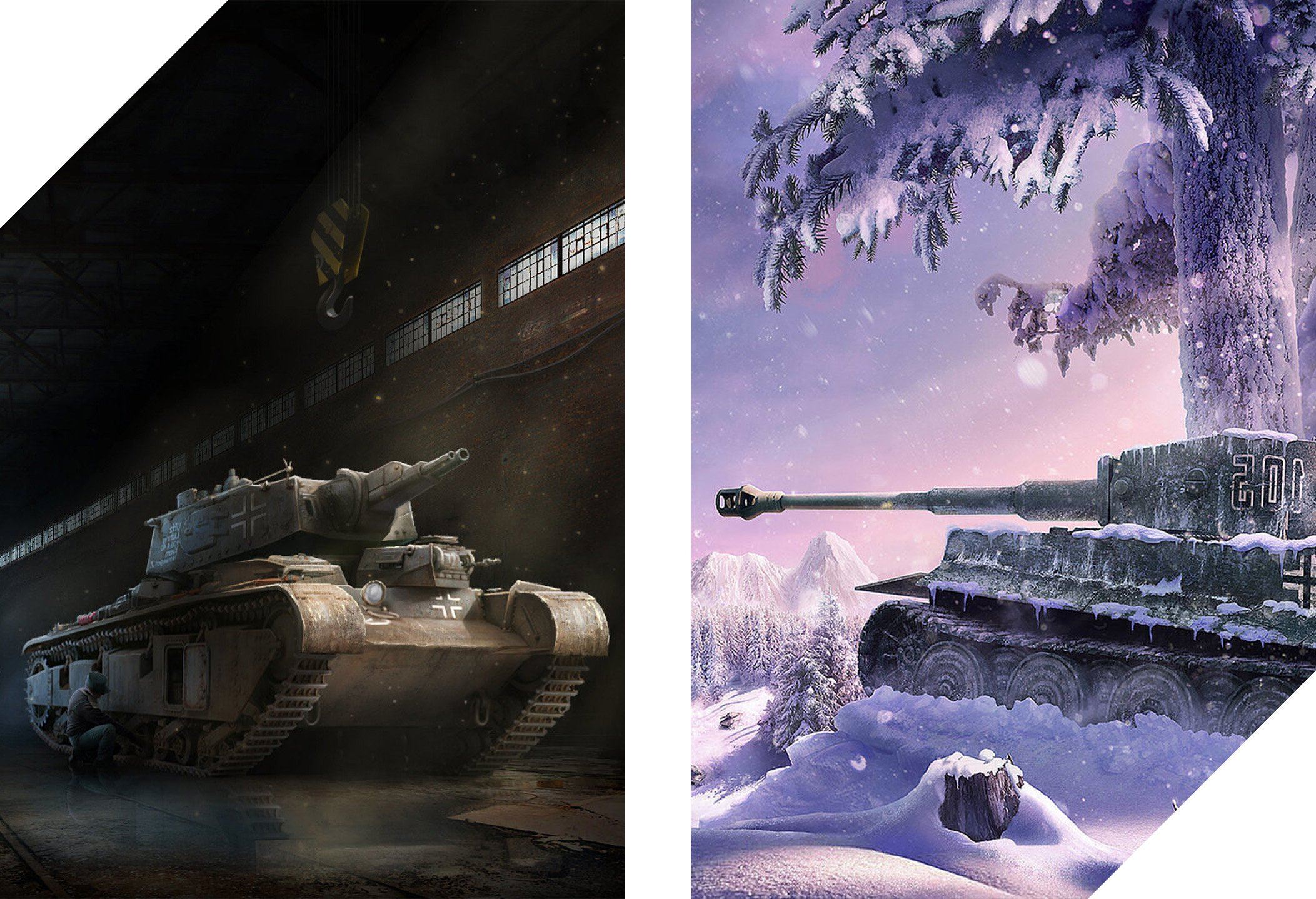 Vehicle art design is somewhat similar to character design, in the aspect that the designer should consider how both move. With vehicles, movement tends to be more straightforward, as there are no moving joints or limbs. Our team has worked on dozens of terrific vehicle designs and mastered the art of imitating real-life models. At the same time, we know how to think outside the box and put our own spin on traditional builds.
For example, the tank illustration features the standard rectangular tank build and cannon, but with a futuristic and sloped wheel system that promises a unique style of movement. Futurism was a major theme in designing it, and we implemented other features that we can imagine seeing on tanks one day, such as external aiming systems and an internal power source that illuminates the machine in the dark.
Visual effects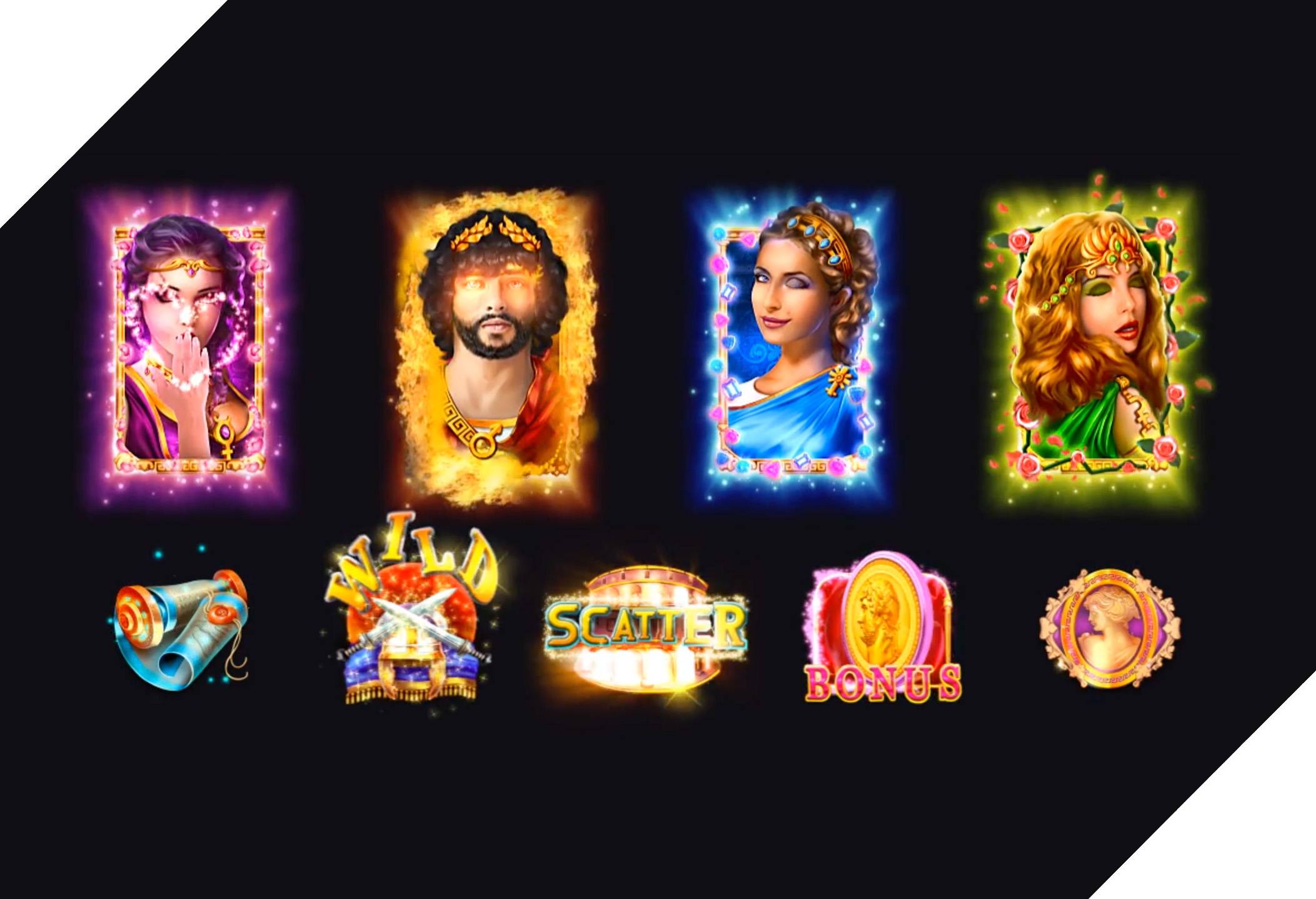 VFX are rarely created without some preliminary work, and making such designs is important to get an idea of how a particular effect can look without waiting for the final version. Though many effects tend to appear and fade quickly, we prefer to draw every frame and test what kind of impressions different images will generate before they are added to a sequence.
This approach is often used for slot games, which have a large number of pop-up effects based on the results of a user's spin. For the Rome Slots game, we wanted one of the effects to feature an image that would be instantly recognizable to players (a coin with a Roman face) and colors that would denote something positive (gold for victory).
Explore our 2D & concept art portfolio
Our Concept Art Services
We are well aware that concept art has many variations, and our specialists can handle many different tasks in this field.
Game-specific production
If you give us a game concept or genre to work with, we can come up with some breathtaking visuals that can contribute greatly to the art direction of your game. Our studio is ready to design for projects of different calibers – from small indie, mobile, and casino-themed titles to major releases of AAA games, MMORPGs and hardcore titles. The number of specialists working on the designs for your project can be scaled up or down, depending on the volume of work and timeframes.
Additional services
While concept art is one of our top qualifications, it is hardly the only aspect of game development that we are good at. Our studio employs numerous 2D/3D artists skilled in making game models, animation, and other forms of art. Additionally, we have accomplished developers which can build games on different platforms, immersive experiences, and even provide modern NFT game development services. As a result, we have everything needed to handle professional full-cycle game development.
Why Choose Us for Concept Art Creation
Our studio has been operating for over a decade, and over this time, we have gathered some of the most talented and experienced professionals on the market and worked on hundreds of art projects. Working with us, you can expect to receive the following benefits:
✓

Both individual and team hiring models

✓

Flexible cooperation

✓

We can handle additional art and development tasks

✓

Competitive rates

✓

No risk, all terms are established in paperwork

✓

A large collective portfolio
In comparison to platforms like Upwork and Fiverr, we offer services with lower risk and higher reliability. The way we formalize cooperation and stay in constant contact with our clients means that you will get the exact service you agreed upon with no room for deviation. This is backed up by our solid track record of working with clients large and small, including major tech corporations.
How to get started to make concept art with Game-Ace?
All it takes to get started is to contact us and let us know who you are looking for (e.g. "I need a character concept artist for hire" or "I need dedicated 2D concept artists"). We will be happy to discuss your game idea and find the right people for the job. If you require any additional support with your game (additional art, animation, 3D modeling) up to full-cycle development, we have the specialists needed to make it happen. You can also check out some samples of our work to get an idea of what we are capable of. We can also easily share other portfolio items based on your specific needs.
Once we have ironed out the details and established the cooperation terms, we sign paperwork and the work begins, with your IP remaining fully protected. From that point on, our experts will spare no effort to get the work done within timeframes and at a superb level of quality. It's that simple!
Contact Us