New York City, a powerhouse of diverse industries, is rapidly rising as a prominent nexus for game development. This bustling metropolis teems with a broad spectrum of game companies, from enterprising newcomers to esteemed industry titans, each making significant strides in the world of gaming. Rockstar Games, Zynga, and many other large studios have chosen the city to be their headquarters, which tells a lot about it.
Embraced by the vibrant heartbeat of the metropolis, these game development powerhouses breathe life into a thriving gaming cosmos, fortifying the very essence of New York City as an epicenter of unparalleled technological ingenuity. As a thriving platform for creative synergies, New York City not only invites a wealth of talent but also catalyzes the continuous evolution of game development. It's a city where the future of gaming is being crafted today.
Each game development company, from ambitious startups to established powerhouses, contributes uniquely to the city's rich and dynamic gaming ecosystem. Their combined efforts make New York City not just a playground for games but also a major game development hub. With an impressive growth trajectory, NYC is set to take center stage in the global gaming arena.
Overview of the Game Development Landscape
The game development landscape, especially in New York City, has undergone a momentous transformation. It is evident that the city, celebrated for its varied industries, has evolved into a vibrant hub for game development, cultivating an ecosystem that brims with creativity, talent, and innovation.
New York City proudly hosts a multitude of game development companies and studios, each making a unique contribution to the city's thriving gaming culture. These diverse game companies, spanning from ambitious startups to renowned industry leaders, have played a pivotal role in shaping the trajectory of gaming, both within the city and on a global scale.
According to Statista, by 2025, the video game industry is expected to be worth over $268.8bn globally. This projected growth, driven by the ever-evolving trends in gaming technology, is increasingly attracting a diverse pool of talents and investment, particularly in major tech cities like New York. NYC, with its bustling tech scene and innovative spirit, offers a conducive environment for game development, nurturing the next generation of game creators and innovators.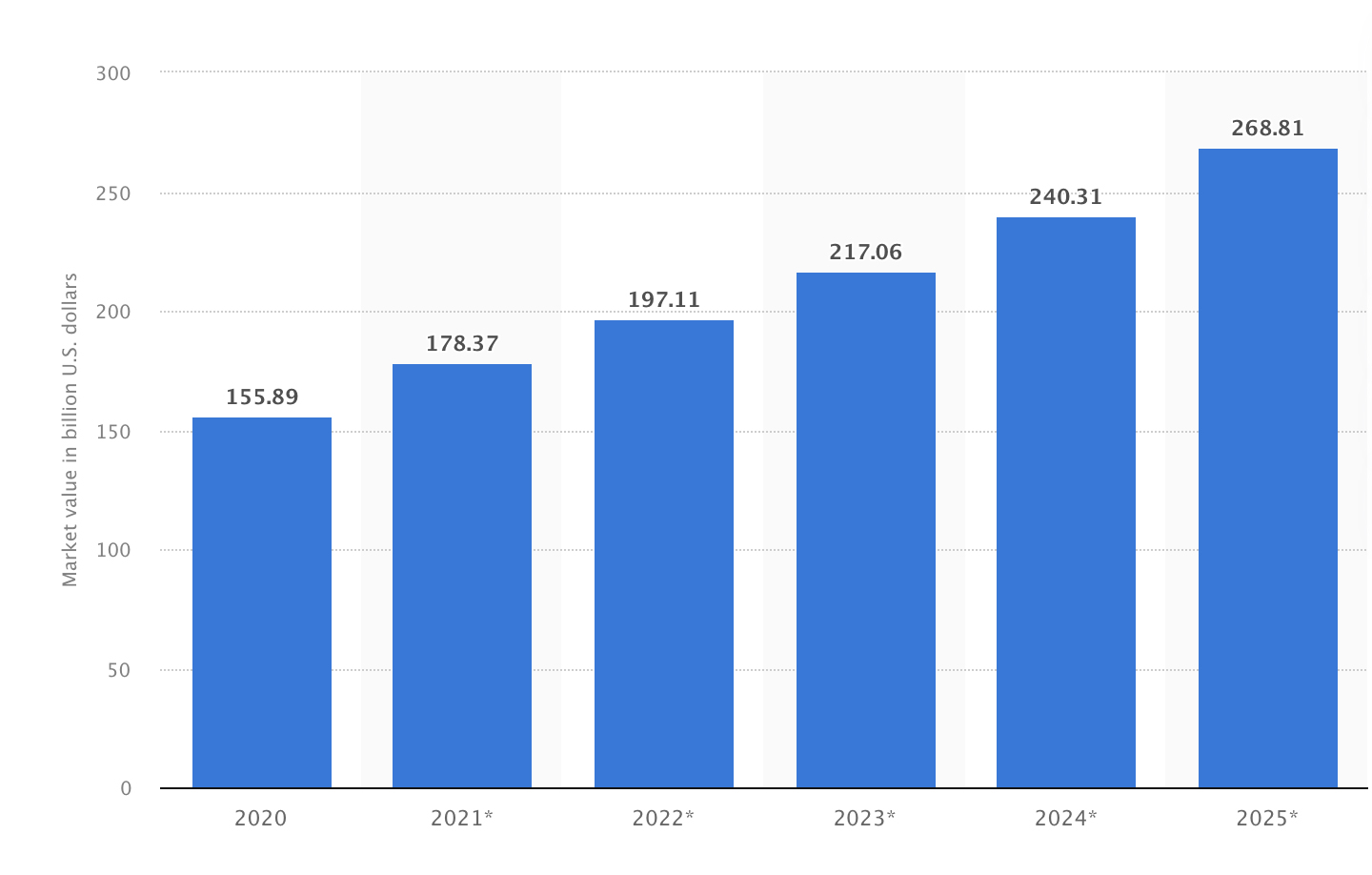 In the bustling landscape of New York City, game development companies thrive across various genres and platforms, encompassing PC, mobile, web, and VR. These dynamic gaming entities, fueled by the city's creative energy, offer a comprehensive suite of services that go beyond game development, including design, art production, animation, VFX, and quality assurance. By adopting a holistic approach that embraces the diverse needs of gamers, these companies elevate the overall gaming experience to new heights.
Technological prowess is a defining characteristic of game development in NYC. With access to cutting-edge tools and technologies, companies within the city harness the power of advanced game engines like Unity and Unreal. They leverage the potential of programming languages such as C++, C#, and JavaScript to create immersive and captivating gaming experiences. Additionally, cloud computing services like Amazon Web Services and Microsoft Azure provide the infrastructure needed to support innovative and scalable gaming solutions.
The game development landscape in New York City stands as a testament to its vibrancy and innovation. The city's rich talent pool, fueled by its creative ecosystem, drives constant innovation and pushes the boundaries of what can be achieved in gaming. As NYC continues to shape the future of the gaming industry, it remains a beacon of inspiration for game developers and enthusiasts alike. With its blend of talent, technology, and creative spirit, New York City solidifies its position as a powerhouse in the global gaming community.
Key Considerations for Choosing Video Game Outsourcing Companies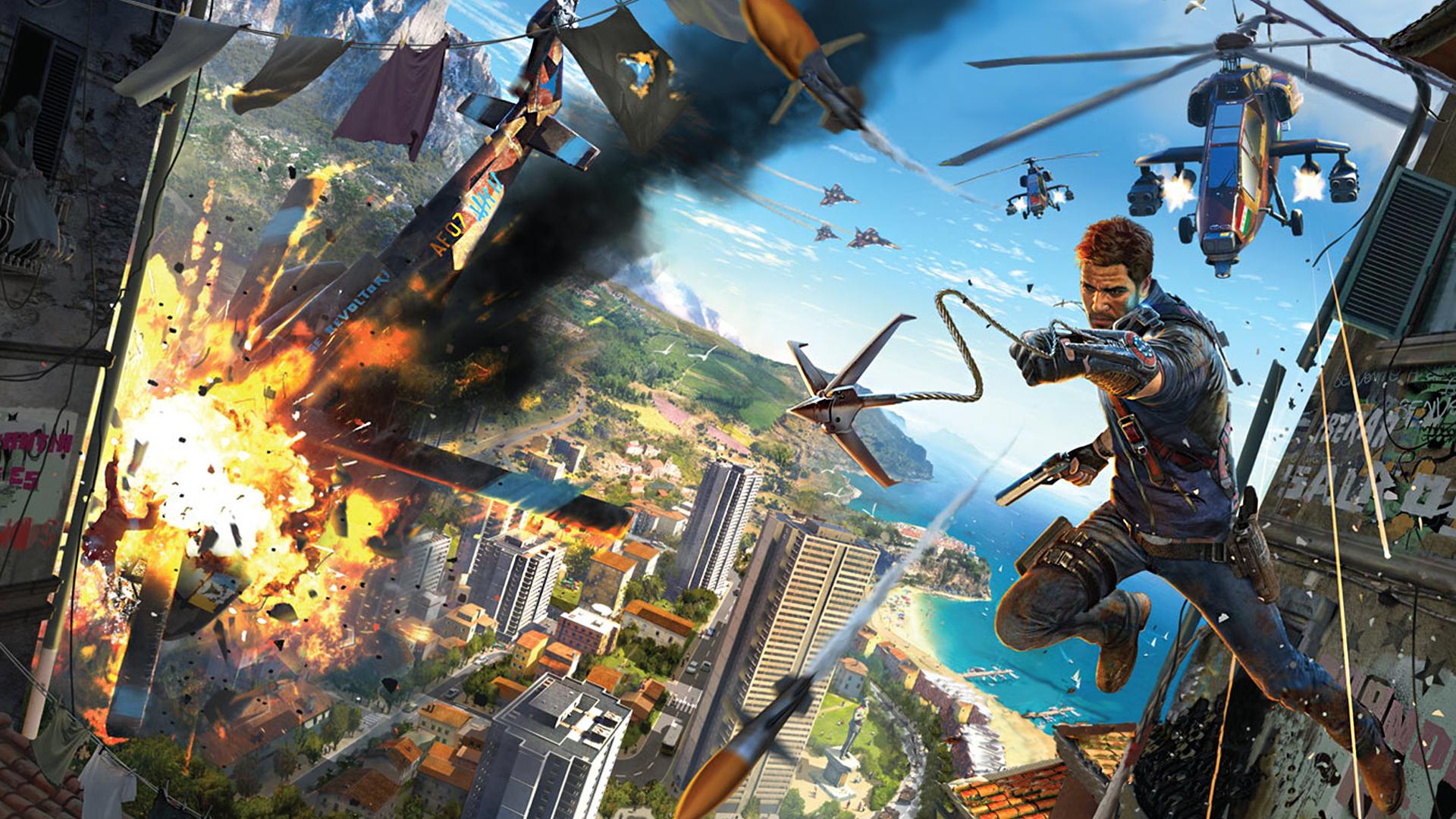 Identifying the best game development studios, particularly in the bustling tech hub of New York City, called for a discerning eye and a meticulous approach. We applied key selection criteria, shedding light on the studios that truly stand out in this competitive landscape:
Immersion in the gaming world. Immersed in the ever-evolving gaming world, each game development studio showcased a profound understanding of the industry's intricacies. Their fluency in current trends, industry standards, and market demands served as a cornerstone of their success, propelling them forward.

A symphony of skills. The cherry-picked studios orchestrated a diverse range of expertise, spanning design, animation, VFX, and quality assurance. With a comprehensive approach, they seamlessly handled every aspect of game development, crafting a harmonious and integrated final product.

Masters of tech. Whether it's applying the latest technical tools or navigating unique development platforms, these studios stood tall. Their technological know-how is tailored to match the intricate requirements of each game they work on.

Legacy of success. Proven track records and glowing portfolios mark these game studios' journey. The companies here have earned their stripes, backed by reviews and testimonials that underscore their commitment to client satisfaction.

The collaboration key. A seamless blend of ideas and timely updates form the crux of game development. The highlighted studios excel here, building transparent, efficient communication channels that grease the wheels of innovation.

Unleashing creativity. In the gaming world, thinking outside the box isn't just desirable, it's essential. These companies showcased an ability to offer unique and compelling solutions, ensuring their games aren't just played, but remembered.

Balancing the scales. Quality doesn't have to break the bank. These studios navigate the tightrope between maintaining high standards and offering competitive pricing.
Therefore, the chosen studios, therefore, encapsulate these vital factors, helping to illuminate the shining stars of game development in New York City and beyond.

Leading Companies in Game Development Outsourcing in New York City
New York City's vibrant gaming landscape hosts an array of impressive game development companies. Let's dive in and explore some leading players in the Big Apple, renowned for their innovative approach, commitment to quality, and consistent delivery of captivating games.
1. Game-Ace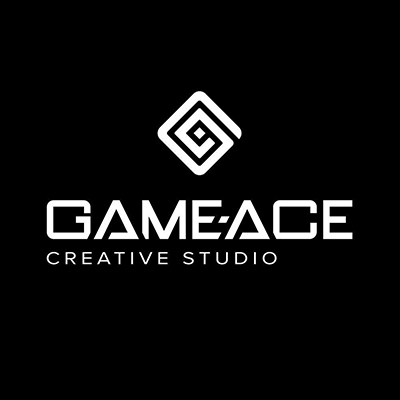 Stepping onto the global stage in 2005, Game-Ace has emerged as a trailblazing force in game development. With their expertise spanning across 2D and 3D gaming on multiple platforms like PC, web, mobile, and VR, Game-Ace has solidified its position as an industry leader. Recently the studio has ventured into metaverse, NFT, and Web3 game development.
Fueling Game-Ace's success is a team of dedicated professionals, including game developers, artists, designers, and QA specialists. Armed with the latest technology, this passionate collective crafts premium-quality apps that span a wide spectrum of genres, from action and arcade to strategy, RPG, and beyond.
Remaining at the forefront of industry trends, Game-Ace continuously evolves its development toolkit. Leveraging powerful game engines like Unity and Unreal Engine, along with programming languages such as C++ and C#, the studio delivers captivating art using tools like Autodesk Maya and Adobe Photoshop. Their expertise in VR/AR technologies, cloud computing, database management, and project management further cements their comprehensive approach to game development.
But Game-Ace's services extend far beyond game creation alone. They offer a complete suite of solutions, including game design, 2D/3D art production, animation, VFX, and quality assurance. With an unwavering commitment to client satisfaction, Game-Ace provides end-to-end support, from the initial concept to post-release maintenance.
Building a legacy of excellence, Game-Ace has garnered prestigious awards and recognition. As an Epic MegaGrant Recipient and a Certified Unity Developer, they have earned their place as top AR/VR Developers according to Clutch 2023 and as a top B2B Provider according to Clutch 2022. Moreover, their inclusion among the Best Global Outsourcing Companies by IAOP in 2020 further underscores their industry-wide acclaim.
For businesses seeking a reliable and innovative game development studio, Game-Ace stands out as an undeniable choice. With a proven track record, a diverse range of services, and a commitment to pushing the boundaries of gaming, Game-Ace is poised to transform your vision into a remarkable gaming experience.
2. Sorare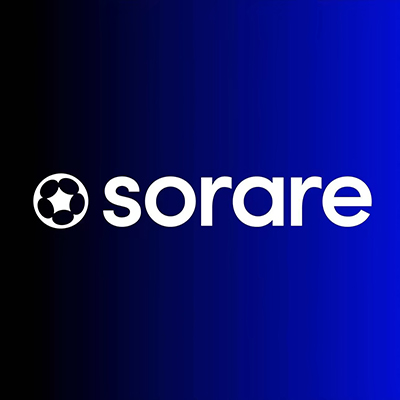 Sorare has carved a prominent niche as a pioneering game development company within the vibrant fabric of New York City's gaming industry, seamlessly merging the worlds of sports, gaming, and NFTs. This innovative studio has captivated audiences with its groundbreaking concept of tradable digital cards that unlock a mesmerizing fantasy football universe.
Immersed in this captivating realm, players transcend the role of mere spectators, stepping into the shoes of team managers for their beloved players. Engaging in thrilling competitive matches, they vie for coveted prizes and forge connections with a community of like-minded gaming enthusiasts. Sorare's unwavering commitment to innovation in video game development has propelled its rise, establishing it as a source of excitement not only within the vibrant city of New York but on a global scale.
By fusing the exhilaration of esports tournaments with the allure of collecting rare cards, Sorare has created a gaming experience that transcends boundaries, captivating players from all walks of life. This visionary studio exemplifies the dynamic and evolving nature of game development in New York City, where innovation knows no limits.
With its forward-thinking approach, Sorare is reshaping the gaming landscape, inviting players to embrace a new era of immersive and captivating experiences. As the gaming industry continues to evolve, Sorare stands at the forefront, driving progress with its visionary fusion of sports, gaming, and NFTs.
3. Cassagi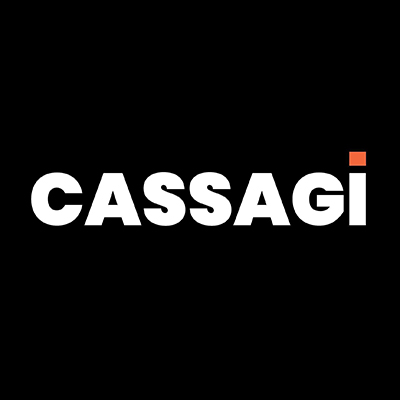 Nestled within the vibrant tapestry of New York City's gaming industry, Cassagi emerges as a distinguished game development studio revered for its unparalleled creations. With an extensive repertoire of experience, the Cassagi team excels in crafting captivating games across a diverse range of platforms, including mobile ecosystems like iOS and Android.
Renowned for their inventive prowess, Cassagi pushes the boundaries of game development and design, creating immersive gaming experiences that captivate players' imaginations. Their portfolio boasts iconic titles such as Vampyr, an enthralling action-adventure set in the dark alleys of 1918 New York City, and Sole Survivor, a bone-chilling survival horror game that transports players to a desolate post-apocalyptic world.
Fuelled by an unwavering dedication to excellence and a passion for innovation, Cassagi has solidified its position among the elite game companies in New York City. With a comprehensive suite of game development services, Cassagi brings your game dreams to life, from concept to completion. As a pioneering company in the city's gaming scene, Cassagi embodies the spirit of creativity, pushing the boundaries of game development to deliver extraordinary realities.
Experience the fusion of passion and innovation with Cassagi as your trusted game development company. Step into the realm of unparalleled gaming experiences, where New York City's gaming industry thrives, and discover the transformative power of Cassagi's games.
4. Quytech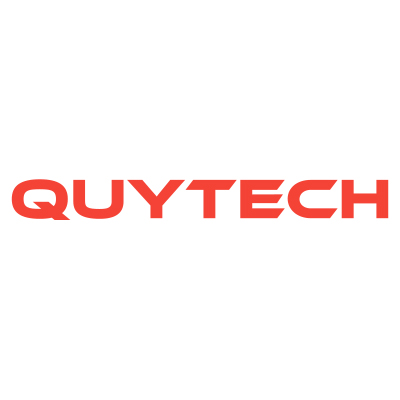 Embarking on an extraordinary journey within the dynamic landscape of game development in New York City, Quytech stands as a pioneering force, leaving an indelible mark in digital innovation. With its diverse range of expertise, this creative studio showcases mastery in game development, including mobile application creation, blockchain implementations, etc.
Other fields where Quytech excels are artificial intelligence, web development, and the immersive realms of augmented reality (AR) and virtual reality (VR). Quytech's unwavering commitment to pushing technological boundaries fuels its ability to deliver tailor-made gaming solutions of the highest caliber.
Thriving in many industries, Quytech serves as a versatile partner for game development needs across healthcare, hospitality, FMCG, retail, real estate, education, and travel sectors. Their expertise spans across platforms, harnessing the power of industry-leading game engines such as Unity and Unreal Engine to create captivating games for mobile devices, PCs, and beyond.
What truly sets Quytech apart within New York City's vibrant gaming ecosystem is its seamless fusion of innovation and creativity, amplified by an unyielding passion for staying at the forefront of cutting-edge technology. As a reputable game development company in New York, Quytech has firmly established itself as a dependable cornerstone, renowned for its unwavering commitment to trust, innovation, and unrivaled quality.
Experience the transformative power of Quytech's gaming solutions, where innovation meets excellence and digital dreams become extraordinary realities. Partner with Quytech, a trusted game development company in New York, and unlock the full potential of your game vision.
5. Velan Studios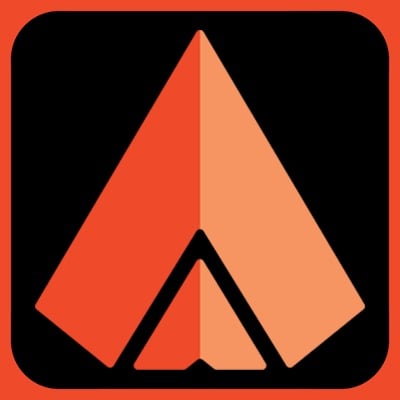 Immersed in the dynamic energy of New York City, Velan Studios shines as a game development powerhouse, celebrated for its unrivaled creativity and captivating gaming experiences. Through a harmonious blend of artistic vision and cutting-edge technology, this studio has crafted immersive games that have left an indelible mark on the global gaming community.
Among their standout projects, two have propelled Velan Studios into the spotlight, captivating gamers worldwide. In 2020, they revolutionized the racing genre with Mario Kart Live: Home Circuit, an innovative mixed-reality game that seamlessly merged the digital and physical worlds. Building on this success, their collaboration with Electronic Arts in 2021 gave birth to Knockout City, an action-packed multiplayer game that took the gaming community by storm, amassing a staggering 2 million players within its first week.
Velan Studios stands as a beacon of excellence in game development, driven by an unwavering commitment to creating immersive and visually stunning experiences. Their dedication resonates throughout every aspect of their work, from the meticulous game development process to the thoughtful design choices. Situated at the heart of New York City's vibrant gaming ecosystem, Velan Studios continues to defy expectations, pushing the boundaries of what is possible in the gaming industry and captivating audiences worldwide.
6. GenITeam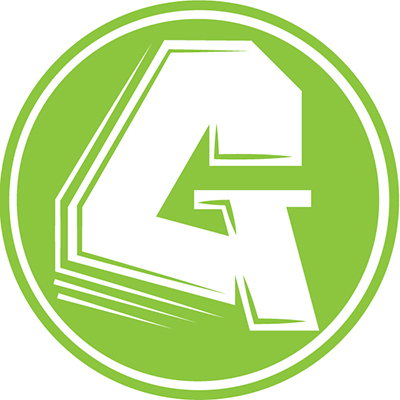 At the forefront of game development in New York City, GenITeam stands tall as a distinguished and innovative game development studio. With a focus on delivering captivating gaming experiences across various platforms, they have cemented their reputation as a leader in the industry. Their commitment to blending creativity with technology is pushing the boundaries of gaming.
Drawing on their expertise in 2D and 3D animation, virtual reality (VR) development, and motion capture technology, GenITeam offers a wide range of services that push the boundaries of what is possible in game development. Their collaboration with industry giants such as Nintendo, Microsoft, Sony Playstation, and Bethesda Softworks showcases their ability to work on high-profile projects and deliver exceptional results.
GenITeam's creations reach an extensive audience of 50 million users worldwide, captivating gamers across iOS, Android, Amazon, Facebook Web, and PC platforms. Their proficiency in developing games for multiple platforms has made them a sought-after partner for leading mobile studios globally.
Located in the vibrant heart of New York City's gaming industry, GenITeam continues to innovate and inspire, leaving an indelible mark on the world of game development. With its unwavering commitment to excellence and a track record of successful projects, GenITeam is poised to shape the future of gaming and continue its ascent as a trailblazer in the industry.
7. Endava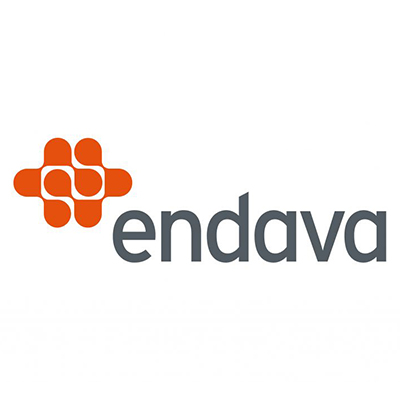 With impressive digital prowess, Endava carves its niche as a vanguard of gaming innovation, providing comprehensive solutions to a diverse client base. Its stride has been swift, propelling it to become one of the most respected video game companies in the ever-buzzing New York City, a place where all large-scale game developers unite.
Endava's clientele is as varied as its offerings. Whether a Fortune 500 titan or a fledgling startup, the company delivers impeccable quality services catering to each client's unique vision and objectives. Each game springs from a profound understanding of industry dynamics, ensuring every element resonates with the target audience and stands out in the gaming landscape.
Staying true to its commitment to client satisfaction, Endava boasts a seasoned team of professionals that thrive on challenges. They effortlessly navigate the complexities of game development, crafting bespoke solutions that fit seamlessly into each client's strategic vision. With each project, Endava further cements its status as a top-tier game development studio in the heart of New York City, relentlessly pushing the boundaries of what's possible in gaming.
8. Blue Label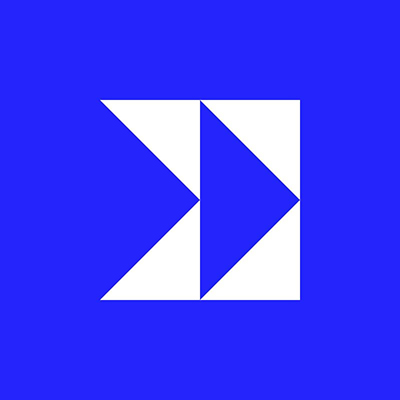 Blue Label, a powerhouse in game development based in New York City, is reinventing the gaming world and etching its mark in the industry with a full spectrum of services. They have carved a unique niche in the gaming space, starting from scratch with ingenious concept design, guiding production with a skilled hand, and bolstering every launch with post-launch support.
Their seasoned professionals bring forth high-quality games across various platforms, including mobile, console, and PC. Catering to projects of all sizes, from monumental large-scale ventures to intimate indie titles, they work in unison with clients to architect engaging gaming experiences tailored exquisitely to unique needs.
Harnessing state-of-the-art technology and powered by a dynamic team of developers, Blue Label is fervently dedicated to delivering avant-garde gaming solutions. Their commitment is anchored on one objective — to ensure your project stands out in the crowded gaming landscape. Embark on your gaming journey with Blue Label, where innovation is always at play in the vibrant city of New York.
9. Darkwind Media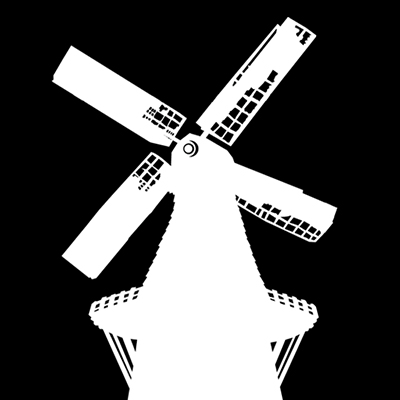 Commanding a unique presence amidst the gaming companies of New York City, Darkwind Media may be small in size, but they boast a potent mix of experience and skill in game development and consulting. Their service offerings are vast and innovative, featuring the creation of exceptional intellectual property (IP), adept game porting, and engine porting.
The company proudly shares its impressive track record of successfully porting over 65 titles across five diverse mobile and embedded platforms. The customization team at Darkwind Media is deft at transforming games. Not only can they optimize titles for different architectures, display resolutions, and aspect ratios for novel platforms, but their expertise also extends to introducing innovative input paradigms such as TV gyro controllers and hand gestures, thereby enriching the gaming experience.
Among the rich tapestry of game projects they have shaped are action-packed titles like Iron Man VR and Knockout City, the arcade adventure Wulverblade, and the immersive action-adventure game Repulique. The engineering squad at Darkwind Media are seasoned campaigners in working with advanced alpha and beta testing equipment, underscoring their dedication to delivering flawless gaming experiences in the vibrant city of New York.
10. Appeastern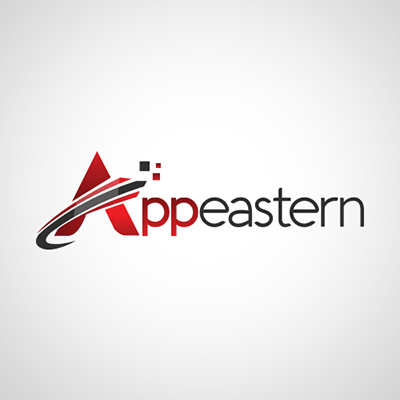 Situated in the nexus of software innovation and mobile application creativity, Appeastern thrives as a full-spectrum game development studio in New York City. With a depth of proficiency in game creation, the studio deftly weaves together Android gaming experiences, 3D modeling for iOS games, and tailormade game development.
Their proficiency extends into crafting e-learning games designed for mobile interfaces and providing stellar game art design services. Moreover, they are adept at fabricating cross-platform mobile games. Appeastern believes in fusing the boundaries of the virtual and physical worlds, leveraging the power of augmented reality (AR), virtual reality (VR), and mixed reality (MR) technologies to elevate human-computer interaction into unexplored dimensions.
A dedicated AR and VR development team resides at the heart of the studio, steadfast in its commitment to transcend the ordinary. This specialized team excels in game application development services, weaving AR and VR seamlessly into gaming experiences, thereby setting new standards in the gaming industry.

The Unique Edge of Game-Ace
In a fast-paced, ever-evolving digital landscape, choosing the right game development studio for your project can be a pivotal decision. Game-Ace, a seasoned veteran in this dynamic field, stands out as a beacon for delivering innovative, immersive gaming experiences. Their accolades and client testimonies bear testament to their unyielding commitment to quality, technological innovation, and customer satisfaction.
Game-Ace is not merely a creator of games but a weaver of immersive experiences, a conjurer of digital realms, and a molder of player journeys. By embracing state-of-the-art technologies like Web3 and the metaverse and navigating new frontiers like NFT game development, they are pushing the boundaries of what's possible in gaming. Their expertise transcends genres and platforms, crafting enticing narratives in the form of action, arcade, strategy, RPG, racing, adventure, and sports games, to name a few.
Clients that partner with Game-Ace step into a collaborative relationship where their vision is transformed into engaging and captivating gaming experiences without compromising on the technical finesse and creative flair the studio is renowned for. If you are ready to propel your gaming project to new heights and experience the Game-Ace difference, it's time to start your journey with this industry-leading game development studio. An exciting gaming future awaits you!
Now, as you know all the ins and outs of top game development companies in New York City, it's time to contact us and discuss your project as soon as possible. Do not hesitate, and let us make you a game that will genuinely impress your audience!