The vibrant city of Los Angeles has emerged as a thriving hub for game development companies, attracting talent from across the globe. With its rich creative culture, diverse talent pool, and technological prowess, Los Angeles has solidified its position as a prominent center for the gaming industry.
Los Angeles' rise as a game development hub can be attributed to a multitude of factors. Firstly, the city's proximity to Hollywood provides game development companies with unparalleled access to talent, resources, and expertise in storytelling, character development, and immersive experiences. Secondly, Los Angeles is a cultural melting pot where individuals from diverse backgrounds come to chase their dream, contributing their unique worldviews and experiences to the development projects they work on.
The city's robust infrastructure, including world-class educational institutions, global technology companies, and a supportive business ecosystem, has played a pivotal role in fostering innovation and nurturing the growth of game development companies. The spirit of collaboration and entrepreneurial drive that permeates Los Angeles has created an environment where any game development company can thrive, constantly pushing the boundaries of what is possible in interactive entertainment services.
Game Development Market: The Current State
This year, the game development industry is predicted to grow after its downturn in 2022 due to global economic challenges and consumers' change of priorities after pandemic restrictions were lifted. Despite rising economic risks and recession fears, the GameDev industry holds promise to flourish and expand, especially considering that game development companies actively adapt to changing demands of the video gaming landscape.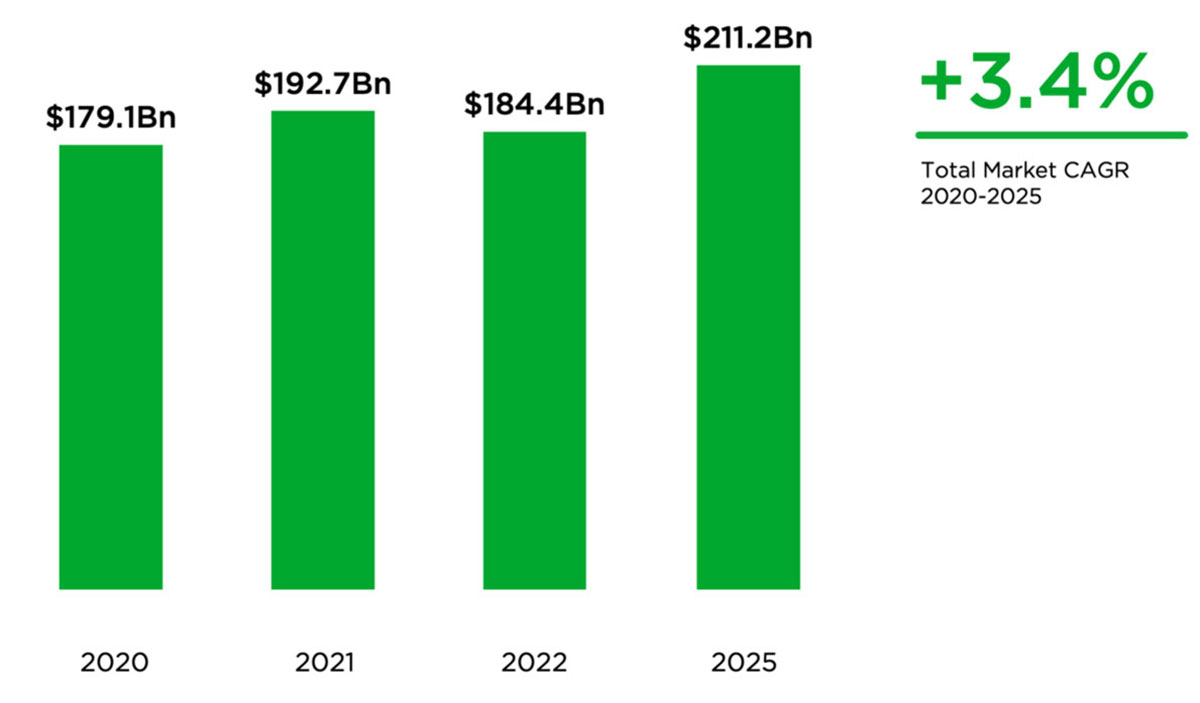 Let's talk about some macro trends in game development we can expect to observe this year. First, AAA and AA studios shift their focus from launching new games within the franchise to supporting already released games through a service-based model. This implies that instead of investing in development of new titles, game development companies choose to create new content (skins, maps, etc.) for their bestsellers that have already proven their profitability and popularity. This way, game developers secure their earnings and bypass interactions with regulators in the markets like China, where publishers need to obtain a license for releasing new products but not for updating already licensed titles.
Second, Africa is becoming a new lucrative market for game development companies. Within the region, the young population is rapidly increasing and receiving access to the internet and technologies. Consequently, it creates perfect conditions for game development companies to grow their user base through African gamers, the majority of which play on mobile.
Third, the tech stack within the industry is moving forward as well. Game development companies rapidly adopt new solutions and services like generative AI to enhance the development processes and cut costs that are steadily increasing year after year, or cloud computing to keep up with the times and stay relevant to current development trends.
Overall, our research shows that the video game development industry displays positive tendencies of maturing. Los Angeles, as a global hub for creative industries, will benefit from this growth, attracting more seasoned GameDev and mobile app development specialists and observing the emergence of new game development companies. Therefore, we can confidently say that Los Angeles has secured its position as a dominant destination to search for game development companies and teams to rely on.
Main Factors to Consider When Choosing a Game Development Partner
When embarking on the journey of game development, one of the most critical decisions you'll make is choosing the right game development company. The success of your project hinges on finding a reliable and compatible development partner who can bring your vision to life. With numerous game development companies and specialists offering their services, it's essential to consider the following main factors to ensure you make an informed decision regarding development services.
Expertise and Experience. The game development studio you pick should possess the necessary expertise and experience in the specific genre or platform you are targeting. Evaluate their portfolio, assess their track record, and determine if they have successfully delivered similar projects in the past.
Team Compatibility and Communication. Game development is a collaborative process that requires effective communication and synergy between your team and the development partner. Pay attention to their communication style, responsiveness, and ability to understand and align with your creative vision.
Project Management and Timelines. Consider the development partner's project management capabilities and their ability to deliver projects within agreed-upon timelines. An experienced development partner will have a well-defined project management process in place, including milestones, regular progress updates, and effective resource allocation.
Quality Assurance and Testing. The quality of your game is of utmost importance for its success. Ensure that the development partner has a robust quality assurance and testing process in place. Look for game development companies that emphasize bug-free and polished experiences with comprehensive testing services for functionality, performance, and user experience.
Budget and Cost Considerations. Evaluate the development partner's pricing structure and determine if it matches your budget. Request detailed cost breakdowns and ensure there are no hidden fees or unexpected expenses. While cost is a factor, you need to find a balance between affordability and the partner's ability to meet your expectations.
Post-Launch Support and Maintenance Services. Launching a game is just the beginning. Ask if the development partner offers comprehensive post-launch support and maintenance services. Game development companies invested in long-term success will provide ongoing support services to ensure the game remains updated, secure, and engaging for players.
The Best Game Development Companies in Los Angeles
This article highlights a select few of these remarkable game development companies that operate in Los Angeles. In our research, we delve into their unique strengths, notable achievements, and the games that have captivated players worldwide.
1. Game-Ace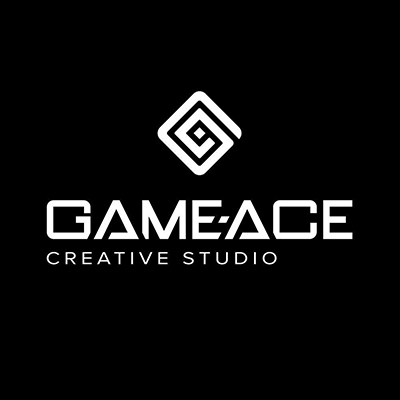 Game-Ace is one of the leading game development vendors that specializes in creating 2D/3D games for various platforms, including PC, web, mobile, and VR. Since the dawn of cutting-edge immersive technologies, Game-Ace has embraced new realms such as metaverse, Web3, and NFT game development.
While the main Game-Ace headquarters is located overseas, the company remains a strong player in Los Angeles game development landscape. The wide client network allows the team to grow its operations within the region and enhance its position among other local services providers.
Game-Ace's skilled 3D team has contributed by creating lifelike 3D characters for multiple virtual reality, NFT, and metaverse games. The studio's ability to cater to diverse customer orders sets it apart, ensuring a wide variety of projects and partnerships that elevate the gaming landscape.
The company is well-regarded due to its ability to transform concepts into unforgettable gaming adventures. With a team of more than 120 in-house developers, artists, designers, producers, and managers, Game-Ace has the expertise to bring even the most ambitious ideas to fruition. From intricate storytelling to stunning visuals and engaging gameplay mechanics, Game-Ace rigorously crafts games that captivate players and leave a lasting impact.
Game-Ace high results have become possible due to the vast technical stack that expands the capabilities to engage users and win their loyalty. The company provides Unity and Unreal Engine development services in, the implementation of VR/AR technologies and the metaverse for gaming, development for different gaming platforms, and exquisite 2D/3D art design. This scope of expertise turns Game-Ace into a versatile game development services provider that has a lot of insight, wisdom, and vigor to contribute to clients' projects.
A line of industry-wide accolades acclaimed the results of thorough Game-Ace's work and dedication. For years, the company secured its positions as a Certified Unity Developer and Epic MegaGrant Recipient. In recent years, other reputable institutions have acknowledged Game-Ace, as Clutch named them a top AR/VR developer in 2023 and a top B2B provider in 2023.
2. Elodie Games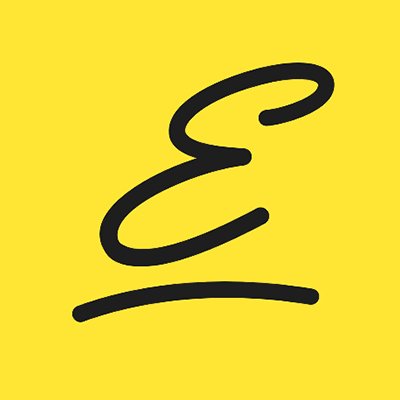 Elodie Games is a young studio in Los Angeles focused on building vivid cross-play games that would provide players with an outstanding experience, no matter what platform they choose to play on. As for now, the studio has released its first title, a free-to-play co-op action RPG Project Skies, in pre-alpha testing.
What sets Elodie Games apart from other game development companies is their passion for storytelling. They understand that a captivating narrative is at the heart of every successful game. With a team of talented writers, artists, and designers, Elodie Games weaves intricate stories that transport players to imaginative worlds filled with rich characters and compelling quests.
Elodie Games united industry veterans from top game development companies like Blizzard Entertainment, Riot Games, and BioWare who have a deep understanding of player engagement and immersion. From breathtaking visuals to seamless gameplay mechanics, the team ensures that every aspect of the game is meticulously developed to captivate and entertain players.
In addition to its emphasis on storytelling, the studio places great importance on fostering creativity and exploration within its games. The team believes that players should have the freedom to make meaningful choices and shape the course of the game's narrative. Whether it's through character customization, open-world environments, or branching storylines, Elodie Games empowers players to leave their unique mark on the game world, enhancing the overall gaming experience.
3. App Makers LA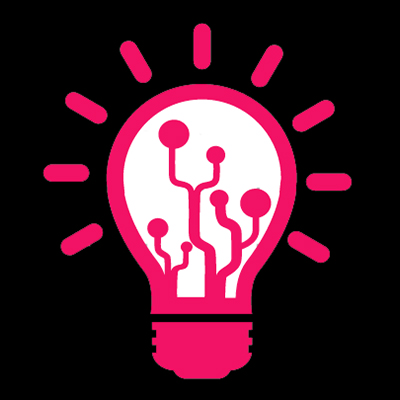 AppMakersLA, a multi-platform mobile app development company based in Los Angeles, has experience developing various types of mobile games, including cross-platform titles. The vendors' team includes programming experts highly experienced in the tech stack required to deliver state-of-art applications for Apple and Android devices.
This company has built a stellar reputation as a mobile app development company in Los Angeles, offering a comprehensive suite of services that cater to companies of all sizes. From indie startups to established game development companies, they possess the prowess to turn concepts into immersive gaming experiences that captivate players worldwide.
Moreover, the team understands the importance of delivering games that not only look great, but also provide seamless and immersive experiences. They leverage cutting-edge technology and an in-depth understanding of various platforms to optimize performance and ensure user satisfaction.
The vendor's ability to adapt and scale its resources to meet project requirements makes them an ideal choice for companies with diverse game development needs. For both a small indie project and large-scale production in Los Angeles, AppMakersLA has the flexibility and agility to deliver exceptional results.
4. Akupara Games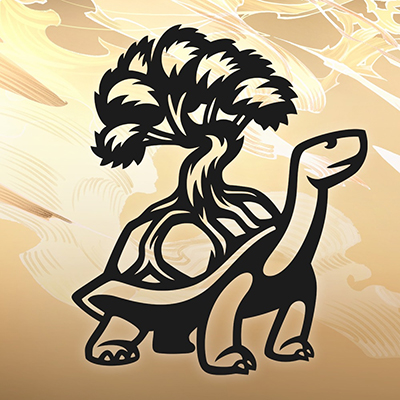 This game development vendor located in Los Angeles offers a full cycle of 2D and 3D game development services, publishing, and marketing for indie studios. Akupara Games specializes in Unity, Unreal Engine 4, GameMaker Studio, and simple VR/AR services. The company highlights its vast expertise in game porting and development for all current consoles.
Akupara Games has a deep appreciation for the artistry of game development. They believe in the power of games as a form of expression, storytelling, and connection. This philosophy permeates through their work, resulting in games that push the boundaries of creativity and immerse players in captivating worlds.
One of the key reasons why game development companies in Los Angeles flock to Akupara Games is their commitment to nurturing independent talent. They have made a name for themselves as a haven for indie developers, providing a platform for unique voices to be heard. By collaborating with Akupara Games, companies can tap into a pool of talented individuals who are passionate about creating games that resonate with audiences.
Furthermore, this Los Angeles company prides itself on its meticulous attention to detail. They understand that the success of a game lies in the seamless integration of various elements such as gameplay mechanics, visuals, sound design, and narrative. Their team of experts possesses a deep understanding of these facets and works tirelessly to ensure a harmonious and engaging player experience.
5. Mythical Games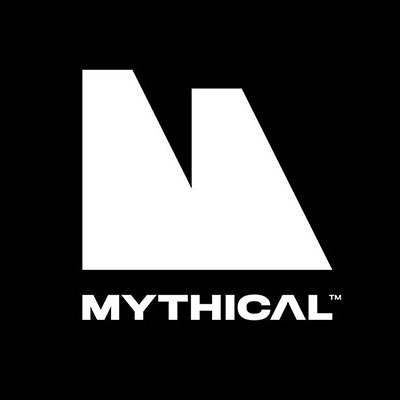 Mythical Games successfully integrates gaming with the Web3 concept, believing that players should have full ownership over digital assets. This company based in Los Angeles provides a platform for development of free-to-play and play-and-own games based around blockchain, creating an innovative edge that makes them stand out from the crowd.
Blockchain, known for its decentralized and transparent nature, has the potential to transform the gaming industry by empowering players with true ownership and value. With their team of blockchain experts and game developers based in Los Angeles, Mythical Games pioneers this transformative technology, creating immersive gaming experiences that bridge the gap between virtual and real-world economies.
By collaborating with Mythical Games, game development companies in Los Angeles gain access to a wealth of knowledge and technical expertise in leveraging blockchain for their niche. Whether it's powering up digital assets that can be owned, traded, and customized by players or implementing innovative gameplay mechanics supported by blockchain services, Mythical Games ensures that every aspect reflects the power of this disruptive technology.
At the same time, Mythical Games understands the importance of game quality and the so-called fun factor. For this team of Los Angeles game industry veterans who had worked on Call of Duty, World of Warcraft, Guitar Hero, Farmville, Strike Force, and Skylanders, the introduction of innovative technologies go hand in hand with the development services of a captivating and engaging gaming product.
6. Mob Apps Inc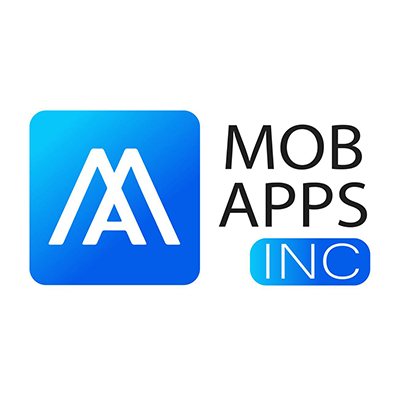 Mob Apps Inc, another Los Angeles-based mobile app development company, offers a wide set of services, including game development. The company specializes in 2D and Unity3D technologies, FPS, multi-player, and online games. Other expertise as blockchain, NFT, IoT, and ASO allows Mob Apps Inc to have a versatile view of game creation.
Development companies looking to collaborate with Mob Apps Inc can expect a seamless and collaborative mobile app development process. The team at Mob Apps Inc works closely with clients, actively involving them in every step of the journey. By understanding the client's vision, goals, and target audience, they ensure that the final product aligns perfectly with their expectations.
Mob Apps shows a full commitment to excellence and technical proficiency. They stay at the forefront of technological advancements, leveraging the latest tools, engines, and frameworks to deliver cutting-edge games. Mob Apps Inc has the expertise to bring innovative ideas to life for projects where harnessing the power of virtual reality or creating multiplayer experiences becomes a necessity.
A big advantage of the Mob Apps Inc team for game development companies is their unwavering dedication to quality. They employ rigorous testing and quality assurance measures throughout the development process to ensure that games are bug-free and stable and provide an exceptional user experience. This meticulous attention to detail and capacity to deliver top-tier products sets them apart from other game development companies in Los Angeles.
7. Futurealiti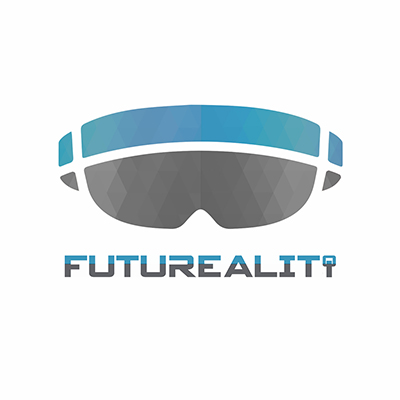 Futurealiti is an experienced web and mobile app development vendor with a strong focus on game development services located in Los Angeles. The company includes a full-fledged game development team who builds titles in various genres (casual, action, arcade, adventure, puzzle, racing, sports, combat) and leverages popular technologies like MR, AR, and VR.
The passion for innovations that the team has embraced put them at the forefront of emerging technologies. The power of virtual reality and augmented reality allows them to create transformative gaming experiences. Futurealiti's team of visionary experts in Los Angeles combines technical expertise with creative brilliance to transport players to extraordinary environments, blurring the lines between the virtual and the real.
Clients are drawn to Futurealiti for their ability to bring ideas to life in ways that captivate and engage audiences. When deciding to partner up with Futurealiti, game development companies gain access to a wealth of knowledge and expertise, enabling them to create unique and memorable gaming experiences that resonate with players on a profound level.
Futurealiti understands that a successful game goes beyond stunning visuals and immersive gameplay; it requires seamless performance and an intuitive user interface. Studios seeking top-tier game and mobile app development services in Los Angeles turn to Futurealiti for their track record of delivering polished and high-quality products.
8. Devoted Studio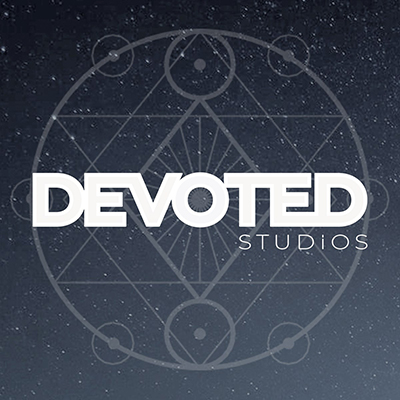 Devoted Studio offers production management services for game development companies of different scales. This vendor gathered more than 1400 top experts from the whole world, including those who are based in Los Angeles, empowering its ability to deliver outstanding game titles and 2D/3D art and organize production services with maximal efficiency.
The relentless focus on crafting unforgettable game experiences allows this game development company to stay one of the leaders in game development services on Unity and Unreal Engine. With their team of the world's best artists, game developers, art directors, and production managers, Devoted Studios brings top-notch visions to life with meticulous attention to detail and a deep understanding of interactive storytelling.
With a keen focus on organization, Devoted Studios excels in production management for game development companies in Los Angeles. The vendor has a system set in place that allows streamlining the entire process from concept to launch. Their case studies showcase their exceptional ability to deliver high-quality games on time and within budget. Partnering with Devoted Studios means benefiting from their expertise and dedication to creating immersive gaming experiences.
Devoted Studios prides itself on staying at the forefront of technological advancements. They harness the power of cutting-edge tools, engines, and platforms to create visually stunning and technically impressive games. The team is not afraid to push the boundaries of graphics, implement innovative gameplay mechanics, or optimize performance across different platforms. And despite the challenges, the company still manages to deliver top-tier quality game products.
9. Unit9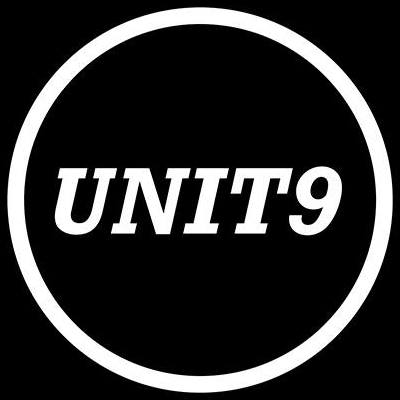 Unit9, as an accoladed global production partner with an office in Los Angeles, innovates the best practices of captivating content creation. Game development services are not the only niche where the company operates, but it doesn't hinder the team from delivering such pioneering projects and experiences like Nike Reactland or OnePlus: Crackables.
The relentless pursuit of innovation distinguishes Unit9 from other game development companies. They thrive on challenges and believe in the power of technology and creativity to reshape the landscape of gaming services. Unit9 implements cutting-edge tools, virtual reality, augmented reality, and mixed reality to craft experiences that transcend traditional gaming boundaries.
Yet, Unit9's expertise extends beyond traditional gaming. They excel in integrating gamification into various industries, using game mechanics to drive engagement and enhance user experiences. Brands seeking to gamify their products or services turn to Unit9 for their deep understanding of gamification principles and their ability to create captivating interactive experiences.
With their unwavering commitment to pushing boundaries, embracing emerging technologies, and creating immersive experiences, Unit9 has become a sought-after choice for companies seeking exceptional game development services in Los Angeles. By maintaining open lines of communication, Unit9 ensures that the client's vision is realized while incorporating their expertise and creative input, resulting in games that surpass expectations.
10. Versus Systems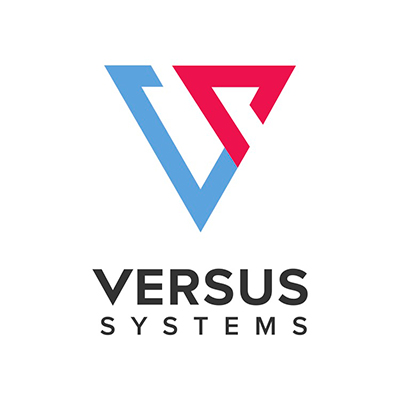 Versus Systems, a company with an office in Los Angeles, understands the true power hidden behind gaming and finds out how to transform it into real-life business outcomes. The team brands of all kinds integrate games and real-world rewards inside their content, driving customer engagement, app downloads, sales, and other results for their clients.
Versus Systems created a groundbreaking platform that seamlessly integrates real-world rewards into games. By incorporating their proprietary technology, companies can offer players a gamified experience that goes beyond traditional gameplay. From redeemable in-game items to tangible rewards, Versus Systems enhances player engagement and incentivizes continuous interaction.
Furthermore, Versus Systems' interactive rewards platform provides a new revenue stream for game development companies. When partnering with brands and advertisers, development companies can unlock additional monetization opportunities, offering players a chance to earn real-world rewards by achieving in-game milestones or engaging with branded content. This mutually beneficial model attracts game development companies looking to maximize their return on investment.
Versus Systems' collaborative approach is another reason why development companies seek their services. They value partnerships and work closely with clients to understand their goals and target audience. Los Angeles Versus Systems aligns its interactive rewards system with the client's vision, thus ensuring that the final product delivers a unique and engaging experience that resonates with end-point consumers.
Leverage Game-Ace's Exclusive Approach
Game-Ace stands out as a game development agency with its unique approach to creating immersive and captivating gaming experiences. With a relentless focus on innovation and cutting-edge technologies, Game-Ace pushes the boundaries of what is possible in the saturated market of game development companies.
The years of experience in mobile app development and game development services providing have taught the Game-Ace team to build long-term relationships with clients. We know how to organize collaboration to find common ground, fulfill all your requirements, provide full transparency, carefully mitigate possible risks, and bypass issues that could stall development.
Contact us to deliver exceptional, forward-thinking games that leave a lasting impression on players.