Seattle, known as the Emerald City, has emerged as a thriving hub for the game development industry. With picturesque landscapes, vibrant culture, and an abundance of tech talent, the city has become a breeding ground for creativity and innovation.
Seattle offers a host of advantages that make it an ideal city for game development. Firstly, its proximity to major technology giants like Microsoft and Amazon provides game developers with unparalleled opportunities for collaboration, resource-sharing, and networking. This connection to tech powerhouses allows game companies in Seattle to tap into cutting-edge technologies and access a vast pool of talented professionals.
Seattle's trajectory as a tech hub shows no signs of slowing down. With the city's dedication to fostering innovation, a supportive business environment, and a thriving talent pool, it is poised to attract even more game developers in the coming years. As emerging technologies such as virtual reality, augmented reality, and artificial intelligence continue to shape the gaming landscape, companies in Seattle are well-positioned to be at the forefront of these advancements.
The Latest Trends in Game Development
The video game development market had grown significantly during the COVID-19 pandemic when the demand for video games skyrocketed. After the lockdown restrictions were lifted, the numbers returned to the pre-pandemic dynamics. Experts predict the market to grow with a CAGR of 6.3% till 2029, reaching a value of 307 bn. There is no doubt that video games will remain one of the main entertainment forms, considering how quickly game companies adapt to challenges.
If to speak about the latest trends in GameDev, first, we need to follow the global tendencies in the tech world. Artificial intelligence (AI) becomes a go-to tool for game developers in the same way it has won the attention of specialists in every other industry. Game companies start to implement AI solutions like sensational ChatGPT or Adobe's Firefly to speed up and simplify the development process.
At the same time, video game companies continue to adopt cutting-edge technologies like VR, AR, the metaverse, and others to deliver more diverse and rich experiences to their consumers. Blockchain and NFT also remain relevant for the video game industry, as many game developers work on integrating these technologies into the gaming landscape, where players can earn real money while playing or truly own assets bought within the game.
And last but not least is the rise of cross-platform gaming. People play on different platforms: consoles, PC, and mobile. The cross-platform feature allows players to access a game through different platforms or co-play with friends who own different devices. Therefore, cross-platform games gain popularity, and more and more game companies start to invest in this trend.
How to Select the Right Company for Game Development in Seattle?
Choosing the right game development company is a crucial decision that can greatly impact the success of your gaming project. With the industry witnessing exponential growth, it is essential to select a reliable and competent game development company that aligns with your goals and vision. We have outlined key factors to consider when selecting the right company for video game development in Seattle, ensuring a seamless and successful collaboration.
1. Define Your Goals and Vision
Before diving into the selection process, it is vital to have a clear understanding of your goals and vision for your video game. Define the genre, platform, target audience, and any specific features or functionalities you envision. This clarity will help you assess whether a game development company has the expertise and experience to bring your vision to life.
2. Experience and Expertise
One of the most crucial factors in selecting a game development company in Seattle is their experience and expertise in the industry. Evaluate their portfolio, and look for a track record of successful video game releases, especially within your desired genre or platform. Consider the team's expertise in areas such as game design, programming, and art to ensure they have the necessary skill set to deliver a high-quality gaming product.
3. Reputation and Reviews
Research the reputation of the game development company within the industry. Look for reviews, testimonials, and feedback from their previous clients. This will provide insights into their professionalism, reliability, and ability to meet deadlines. Additionally, consider reaching out to their previous clients directly to gain a deeper understanding of their experience working with the company.
4. Communication and Collaboration
Effective communication and collaboration are vital for a smooth game development process. Assess how the company communicates and collaborates with clients throughout the development cycle. Do they actively involve you in the decision-making process? Are they responsive to your queries and concerns? Clear and transparent communication is essential to ensure that your vision is understood and implemented accurately.
5. Technology and Tools
Stay updated on the latest technologies and tools used in video game development and check if the company embraces them. A reputable game development company should have access to state-of-the-art tools and be well-versed in utilizing them to enhance the gaming experience. Inquire about their software development process, testing methodologies, and quality assurance procedures to ensure they follow industry best practices.
6. Budget and Timeline
Establish a budget and timeline for your project and discuss these aspects openly with the video game development company. Seek clarity on their pricing structure, payment terms, and any additional costs that may arise during the development process. Ensure that both parties are aligned in terms of the project's scope, milestones, and deadlines.
Leading Game Companies in Seattle
Unveiling top game companies in Seattle, this list showcases excellence based on innovation, industry influence, impactful games, exceptional talent, and inclusive cultures. Discover the companies shaping the future of gaming in Seattle, captivating players worldwide with their ingenuity and passion.
1. Game-Ace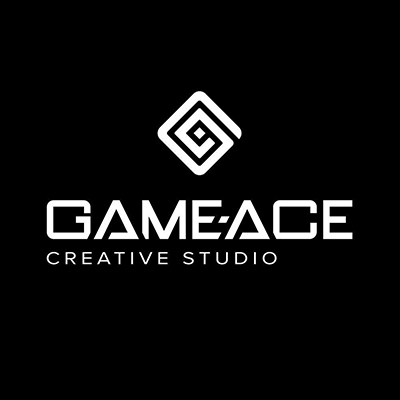 Game-Ace, a leading game development company with development experience since 2005, provides services for numerous game companies in Seattle and US overall. The company has earned a number of industry accolades, with the recent one rewarded by Clutch, which recognized Program-Ace as a top AR/VR developer and B2B provider in 2023.
The team's expertise spans a wide range of game development services, making them an all-encompassing partner for companies in Seattle looking to create immersive, engaging, and commercially successful games. From concept ideation to design, development, and testing, Game-Ace brings a holistic approach to every project they undertake.
This vendor possesses an innate ability to translate ideas into captivating virtual experiences that resonate with players. Whether it's crafting visually stunning graphics, designing intuitive gameplay mechanics, or creating captivating narratives, Game-Ace's team of skilled professionals is at the forefront of driving innovation in the gaming industry.
At the same time, Game-Ace is known in Seattle for its client-centric approach. They prioritize open and transparent communication, ensuring that their client's vision and goals are understood and incorporated into the development process. With a strong emphasis on collaboration, the company actively involves its clients at every stage, seeking feedback and making necessary adjustments to create a video game that surpasses expectations.
Another compelling reason why companies in Seattle choose Game-Ace is their technical prowess. They stay abreast of the latest advancements in game development technologies, tools, and frameworks. This enables them to leverage cutting-edge solutions that enhance gameplay, optimize performance, and deliver an immersive gaming experience across multiple platforms.
At Game-Ace, they understand that game development is not just about meeting specifications but also about implementing the best development practices. Their team of specialists is well-versed in industry standards and follows the latest trends, ensuring that their games are built with the highest level of quality and innovation.
2. Enter The Studio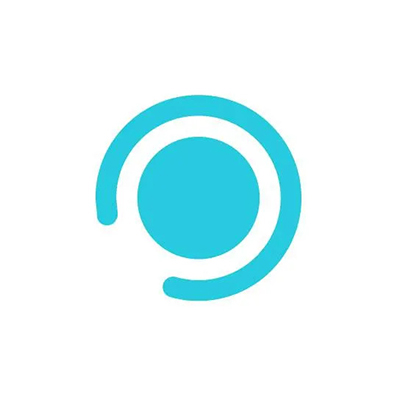 When it comes to leading game development companies in Seattle, one name that stands out for its unparalleled expertise and commitment to excellence is Enter the Studio. As a game development vendor, Enter the Studio has earned a stellar reputation in Seattle for its innovative approach and its ability to bring captivating virtual worlds to life.
Companies choose Enter the Studio for game development for several reasons. First and foremost, this vendor has an impressive portfolio of successful game releases across various genres and platforms. Their diverse range of projects showcases their versatility and ability to deliver exceptional results, whether it's a thrilling, action-packed adventure or a thought-provoking narrative-driven experience.
Enter the Studio places a strong emphasis on technical excellence. Their team of experts stays up-to-date with the latest tools, technologies, and industry best practices. This enables them to optimize performance, create visually stunning graphics, and deliver seamless gameplay experiences that leave players craving for more.
Enter the Studio's commitment to quality extends beyond the development process. They prioritize thorough testing and quality assurance procedures to ensure that their games are polished, bug-free, and ready for a successful launch. This attention to detail and commitment to delivering a flawless gaming experience is a testament to their professionalism and dedication.
3. DevFactori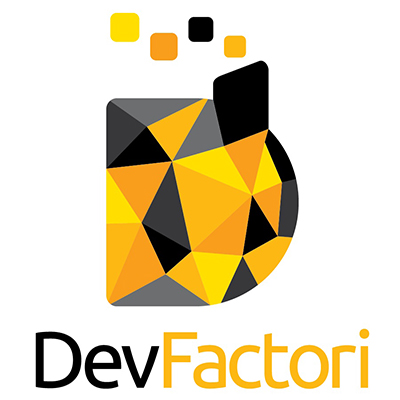 In the vibrant landscape of game companies in Seattle, one standout name that consistently delivers top-notch gaming experiences is DevFactori. They have earned a reputation for their unwavering commitment to innovation, attention to detail, consistent approach, reliability, and passion for creating immersive worlds.
DevFactori has solidified its position as a top choice for companies in Seattle seeking game development services for several convincing reasons. Their extensive expertise and experience in the industry shine through their portfolio of successful video game releases, which has proven the company's ability to craft games that resonate with diverse audiences.
The company's expertise lies in its ability to ignite creativity, pushing the boundaries of game development to new heights. Through a fusion of cutting-edge technology, imaginative storytelling, and meticulous attention to detail, they consistently deliver captivating games that leave players enthralled.
At the core of DevFactori's success lies its talented and diverse team of developers, artists, designers, and visionaries. With a shared love for games and a commitment to excellence, they collaborate seamlessly to create extraordinary experiences that resonate with players worldwide.
4. Niantic Labs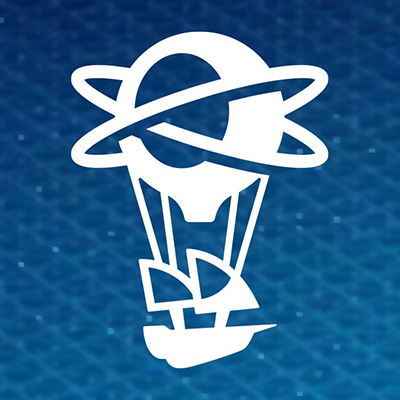 Niantic Labs stands in a league of its own within the landscape of game companies in Seattle, as the vendor has achieved recognition for its work in augmented reality gaming, captivating players with immersive and interactive experiences. The company creates links between physical and digital, integrating these two aspects of the modern world.
The vendor is the pioneer in merging the real world with virtual elements through the power of AR. Their most notable creation, Pokémon GO, took the world by storm, revolutionizing the gaming industry and introducing millions of players to the thrill of hunting Pokémon in real-world locations. This unprecedented success demonstrated Niantic Labs' ability to create innovative and engaging gaming experiences that transcend traditional boundaries.
Naturally, Niantic Labs' deep expertise in AR technology sets them apart as industry leaders. They possess a profound understanding of how to blend digital elements seamlessly into real-world environments, creating a sense of immersion and interactivity that captivates players like never before.
In addition to their technical expertise and collaboration, Niantic Labs' dedication to creating meaningful and socially impactful gaming experiences is noteworthy. They understand the power of bringing people together and fostering community engagement. By incorporating real-world locations and encouraging exploration, Niantic Labs' games inspire players to connect with their surroundings and each other, creating a sense of shared adventure and camaraderie.
5. Exponential Entertainment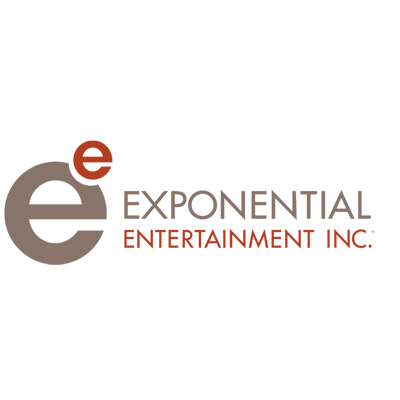 Exponential Entertainment is a dynamic company that specializes in creating compelling consumer engagements to assist media companies in monetizing and promoting their new content based in Seattle. With a strong focus on innovative game development, Exponential Entertainment offers unique solutions that captivate audiences and deliver outstanding results.
At the heart of Exponential Entertainment's approach lies its ability to craft engaging games that serve as promotional engagements. These games are playable across various platforms, including the web, mobile, and set-top boxes, providing media companies with a versatile toolkit to reach and engage their target audience.
Exponential Entertainment has forged successful partnerships with prestigious organizations such as HBO, STARZ, Comcast, Cox Communications, ABC, Fox, Sony, EPIX, Hallmark, and Discovery, among others. Their track record of collaborating with these industry leaders showcases their expertise and reputation as reliable partners in delivering exceptional promotional experiences.
In a highly competitive media landscape, Exponential Entertainment stands as a trusted ally, empowering media companies in Seattle and other cities to enhance their promotional efforts and achieve tangible business outcomes. With their expertise in creating engaging games, they help their partners captivate audiences, monetize content, and establish a lasting impact in an ever-changing industry.
6. Gamesight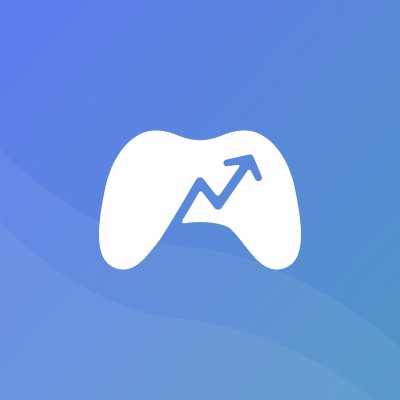 Gamesight stands out as a frontrunner among tech companies in Seattle within the niche of harnessing data analytics to drive informed decision-making and optimize video game performance. They provide a technology platform that helps game developers promote their PC, console, mobile, and Web3 gaming products and measure the success of their marketing efforts.
At Gamesight, their core focus is on leveraging modern performance marketing tools and techniques to help game companies in Seattle and other US areas reach their goals. With their comprehensive data and insights, they enable game developers to make informed decisions about the most effective channels and creators for their campaigns. By managing clients' campaigns using iterative changes and feedback loops, Gamesight ensures continuous optimization to drive optimal results.
With 1.2 billion gaming data points processed per day, they possess a deep understanding of the gaming landscape. This wealth of data allows them to identify trends, patterns, and opportunities that can significantly impact the success of your marketing campaigns.
Partnering with some of the top gaming companies in Seattle and globally, Gamesight brings a wealth of experience and expertise to the table. They have successfully run influencer campaigns across hundreds of creators, helping game companies tap into the power of influencer marketing to reach their target audience effectively. By analyzing vast amounts of gaming data points every day, Gamesight provides actionable insights to optimize marketing strategies and drive tangible results.
7. MSOFT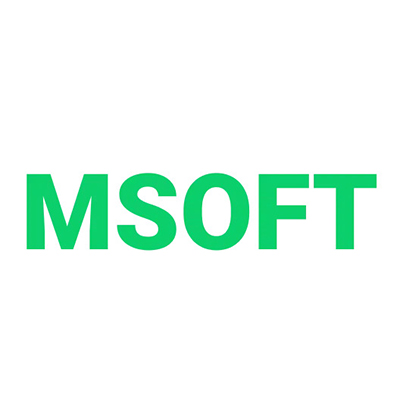 In the realm of game companies in Seattle, MSOFT has established itself as a powerhouse renowned for its unwavering commitment to excellence and passion for crafting stellar gaming experiences. MSOFT has garnered a reputation for its technical expertise, innovative thinking, and ability to deliver top-tier games across various platforms.
MSOFT boasts a team of highly skilled and experienced professionals who are at the forefront of industry trends and technologies. Their expertise spans diverse areas, including game development and gamification, enabling them to create immersive and visually stunning gaming products that captivate players from the moment they press play.
Collaboration lies at the base of MSOFT's approach to game development. They understand the value of close partnerships with companies in Seattle and other cities, fostering open lines of communication and actively involving them in the creative process. The team ensures that their vision is translated into a video game that not only meets but surpasses expectations.
Moreover, MSOFT's dedication to quality shines through in every aspect of its development process. They meticulously design and test their games, prioritizing gameplay mechanics, visuals, and user experience to deliver polished and enjoyable gaming experiences. Companies in Seattle seeking game development services can rely on MSOFT to deliver products of the highest quality, leaving a lasting impression on players and standing out in a competitive market.
8. Zazz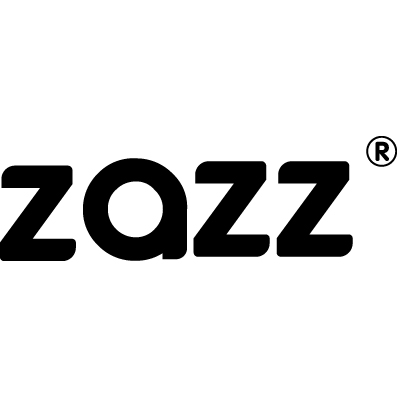 Zazz, a renowned American app development company with an office in Seattle, stands as a leader in software design and development innovation. With a team of over 275 skilled software engineers, Zazz is ready to bring application ideas to life and provide ongoing support. Throughout its impressive journey, Zazz has facilitated over 763 mobile app releases.
While Zazz caters to a diverse range of industries, it is in the realm of gaming where they have truly excelled. The company has proven its mastery in delivering exceptional game development services that push the boundaries of creativity and engagement. Their deep understanding of gaming dynamics and trends enables them to create immersive, captivating, and technically superior gaming experiences.
What sets Zazz apart is its commitment to staying at the forefront of industry advancements. Their team of experts is continuously expanding their knowledge and expertise, keeping up with the latest tools, frameworks, and methodologies to deliver cutting-edge video game development solutions.
Partnering with Zazz means gaining access to a team of dedicated professionals who are passionate about transforming ideas into reality. Their track record of success, commitment to innovation, and passion for gaming make this team the perfect partner for organizations in Seattle looking to make their mark in the digital landscape.
9. PlayFab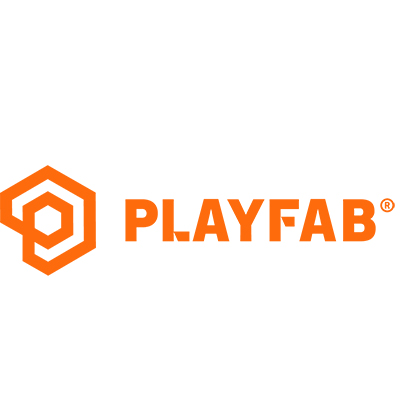 Microsoft Azure's PlayFab stands as a cornerstone in the world of gaming, providing online services that power some of today's most prominent games. With a single platform offering game services, data analytics, and LiveOps tools, PlayFab equips game developers with everything they need to accelerate their game's launch and extend its life cycle.
One of PlayFab's core offerings is its Multiplayer Services, which include cross-network identity capabilities, multiplayer servers, and accessible party chat. PlayFab also offers robust analytics capabilities which allow game developers to gain access to real-time data analytics and valuable insights into player behavior and make informed decisions.
PlayFab's comprehensive suite of online services enables game developers to accelerate their video game launches, extend the longevity of their titles, and reduce operational costs. By providing the essential tools and functionalities necessary for success, PlayFab empowers developers to focus on creating captivating and immersive gaming experiences while leveraging the platform's robust infrastructure and expertise.
With their robust platform, unmatched compatibility, and commitment to empowering game developers, PlayFab remains at the forefront of the gaming industry, enabling developers to unleash their creativity and build immersive gaming experiences that captivate audiences worldwide.

Benefit from Game-Ace's Unique Edge
Game-Ace distinguishes itself as a premier game development vendor among similar companies in Seattle, offering a multitude of benefits that set them apart from the competition. With 17 years of practical experience, the seasoned team brings a wealth of knowledge and expertise to every project they undertake. The hands-on experience in cross-platform game development ensures that their games reach a wider audience, maximizing their clients' potential for success.
With Game-Ace as your custom game development vendor, you can expect unparalleled expertise, a commitment to excellence, and a collaborative approach that brings your vision to life. Leverage our ability to effectively convert customer requirements and end-player demands into highly polished games. Start your journey into the world of efficient game development today — contact us to initiate cooperation.