The Web3 market, while being one of the most discussed topics in the tech community, has gone through a jarring correction. The funding has gone down, except for the segment of Web3 gaming, which, in turn, has experienced a significant rise in investments and development.
More and more companies are starting to explore the Web3 environment, and even big names in Web2 gaming have decided to try their luck within it. Whilst the interest in blockchain-based games remains strong, the competition is also growing. Therefore, if you are thinking about releasing Web3 games, don't put off this idea for later.
To capture a market share and get a competitive advantage, you need to cooperate with a prominent Web3 game development company that knows how to reveal the potential of cutting-edge technologies and accelerate your success. Game-Ace has gathered a list of promising Web3 and NFT gaming studios that will pave your way into the world of Web3 gaming.
Web3 Gaming Companies: Market Overview & Insights
Web3 gaming is yet not a mass market, and studies show that the majority of traditional gamers are still wary of crypto and blockchain. However, the current trends indicate that it's just a matter of time before Web3 games gain popularity not only among crypto-enthusiasts but among Web2 gamers as well.
The statistics also point out that Web3 gaming is going to gain a foothold with the passage of time. The market of blockchain games is predicted to grow from $4.6bn in 2022 to $65.7bn in 2027, with the Asian region having the biggest audience interested in this sector. In 2022, gaming dominated the industry of blockchain-based applications with more than 1m dUAW in comparison with 600,000 in 2021.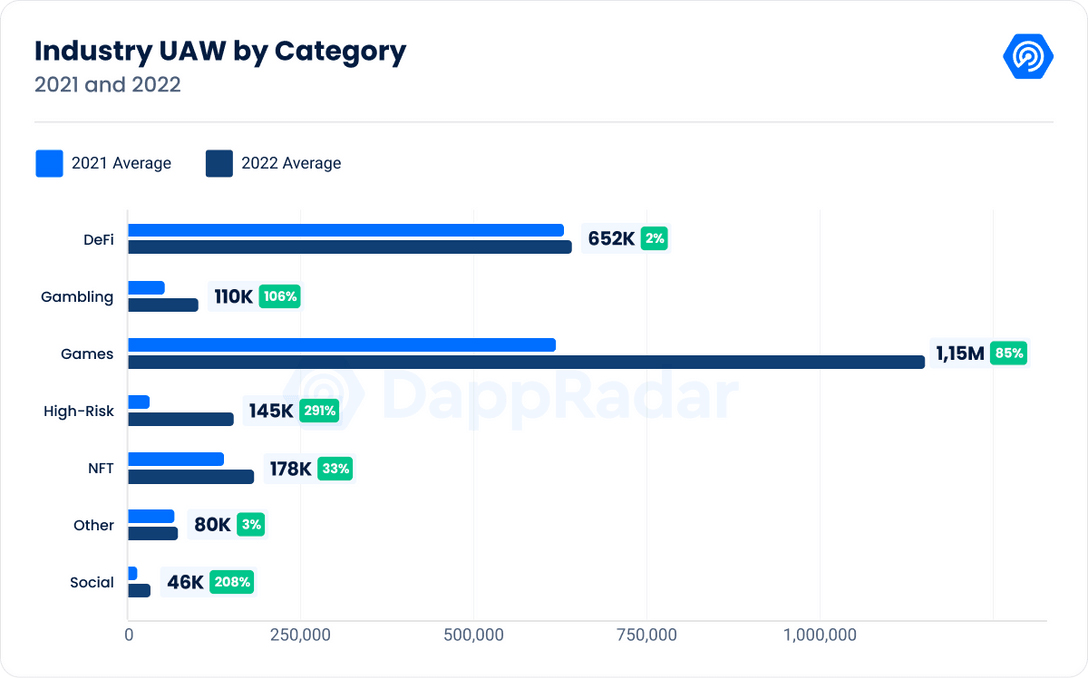 Despite the aforementioned correction the blockchain industry has experienced, Web3 gaming companies have still received investment inflow in 2022, allowing them to push the industry further and come up with new gaming models like free-to-own or play-and-earn.
As for 2023, Web3 game developers start to shift their focus from creating games designed merely for earnings to fully-fledged gaming projects with a thought-through world, and decent storytelling where NFT and blockchain are used to enrich the gaming experience.
Nomadland: a Successful Example of Web3 Technologies and RPG Gaming Merge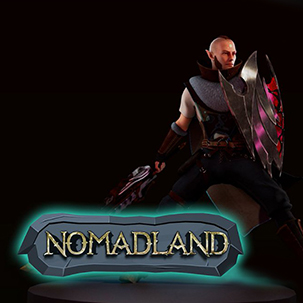 Game-Ace has developed an NFT-based P2E game Nomadland, designing vivid gameplay with first-rate graphics, a variety of characters, and a wide range of NFT assets players can earn while engaging in PvE and PvP fights. Explore the project backstage to find out how we built the game the way it is.
How to Choose the Right Web3 Game Development Company
If you have made a decision to tap into Web3 gaming, you probably need to get a team of competent Web3 developers on your side. The most efficient way to achieve that is by outsourcing Web3 game development to a reliable partner who knows how to leverage NFT, blockchain, and other cutting-edge technologies in GameDev.
While the Web3 gaming segment is still rather narrow, you have a pretty wide selection of blockchain and NFT gaming vendors to partner up with. However, a big number of available options also mean that making a choice might become complicated. To help you pick up a suitable vendor, we suggest analyzing the strengths and weaknesses of potential vendors and comparing them by the next aspects:
Relevant technological expertise. Web3 technologies have their own specifics, and tech specialists require appropriate knowledge to build the solution you are hoping to acquire.
Proven record of developed projects. To ensure that a potential partner really has the necessary expertise, we suggest to check their portfolio for projects similar to yours. It also makes sense to look for testimonials and reviews left by their previous or current clients that will prove the company's professionalism and skills.
Development processes. Established processes mean that the company knows how to set up the development to perform steadily and efficiently. Most probably, such a seasoned team has already gone through their share of common mistakes and now knows how to avoid them.
Communication style. Transparent, comprehensive, and respectful communication is the key to successful collaboration. Otherwise, you risk facing a lot of issues and disagreements during your journey together; hence, take some time to talk to vendors' management to understand if you feel comfortable with them.

Our List of Web3 Game Studios Worth Your Attention
We have made our own research to determine the top Web3 gaming companies. For these purposes, we have contemplated several directories like Clutch and GoodFirms, having selected the most budding companies that match the criteria described previously.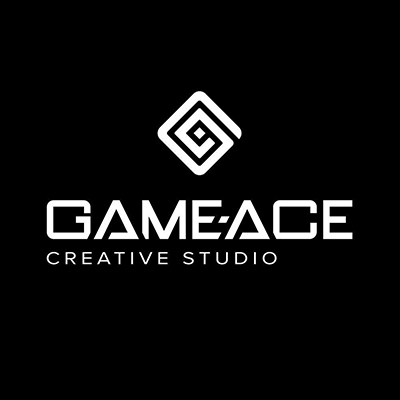 1. Game-Ace
Game-Ace is an industry-leading blockchain and NFT game development company operating since 2005. As well as its parent company Program-Ace, Game-Ace has gathered a full-fledged team of top-notch technical specialists who dedicate their skills, experience, and passion to developing breakthrough games.
As the company focuses not only on Web3 gaming but a much wider range of GameDev services, the team successfully manages to deliver diverse types of projects, from casual to VR-based and P2E games. Game-Ace's game development services are tailored to enrich gamers' experiences through impressive art design and skillful implementation of Web3 technologies like blockchain, NFT, and the metaverse.
The studio strives to ensure an immaculate customer experience. Therefore, the team carefully contemplates every project and provides a personalized offer to ensure the maximal value is delivered to the player. Game-Ace has a big portfolio of NFT, P2E, metaverse, VR, and AR games in different genres and designed for large audiences.
Game-Ace would be glad to enhance your capabilities and help you explore the Web3 gaming environment.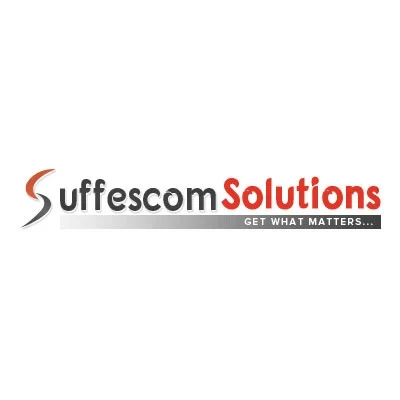 2. Suffescom Solutions
Suffescom Solutions' main focus is built around Web3 development of various kinds, namely P2E games. The company focuses on leveraging the vast capabilities of NFT to develop different variations of play-to-earn projects and platforms. The team has also successfully built several white-label clones of popular NFT games.
The vendor promises the quick launch of NFT-based projects thanks to the considerable experience the crew managed to gain over the years of work on NFT and blockchain projects.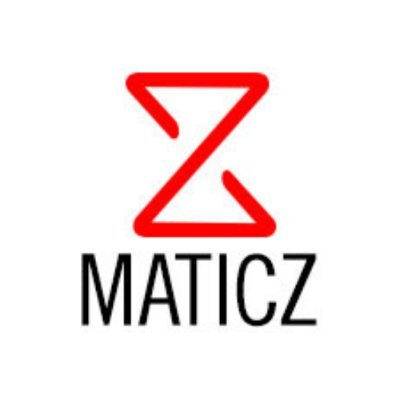 3. Maticz
Another software development vendor located in India, Maticz has a big service line, including Web3 game creation and blockchain development. The team also shares examples of delivered P2E clones of popular Web3 games, offering a full cycle of development for this type of project and continuous support for created games.
The team ensures the involvement of the best blockchain experts for NFT game development. Maticz prioritizes precision and perfection as the main values they follow.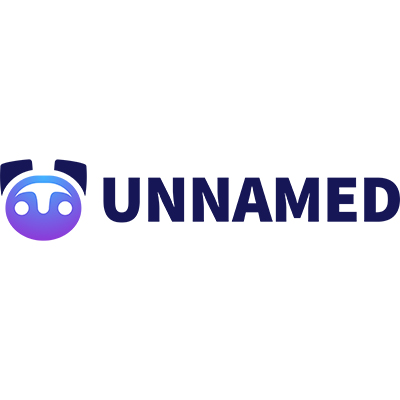 4. Unnamed
This US-based company with a non-standard name works solely with the Web3 gaming, NFT, and blockchain landscape. The studio started its operations in 2021 with several Web3 and game commitments for hire and later announced the release of two solo projects: a PvP tactical battle arena game and a stealth game project.
As for now, Unnamed dedicates the majority of their efforts to the development of the aforementioned in-house projects, as well as proceeding their collaboration with a limited number of partners to reach worthy results.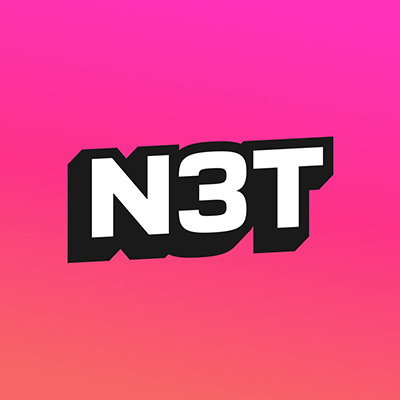 5. N3twork
This young but ambitious blockchain gaming studio broke into the Web3 gaming industry and steadily works towards the goal of taking blockchain gaming to the mass market. N3twork Studios' portfolio displays three full-fledged RPG mobile Web3 games backed up with vivid character design and an engaging in-game world.
The company's team includes seasoned veterans in GameDev who use their vast experience to make Web3 mobile games exciting and attract the audience of players looking for fun and stimulating experiences.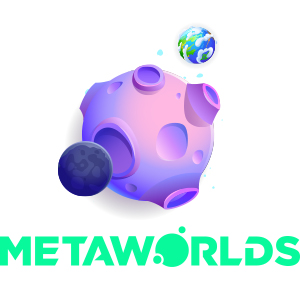 6. Metaworlds
This Spanish metaverse gaming company pursues the goal of creating an innovative digital ecosystem centered around blockchain-based games and NFT collections. Metaworlds has released Wonder Wars, their first mobile game built on Web3 technologies, and plans to continue launching blockchain games focused on social interactions.
The studio cooperates with top influencers to build a strong community around its Web3 products, hoping to bring a breath of fresh air into the current gaming environment.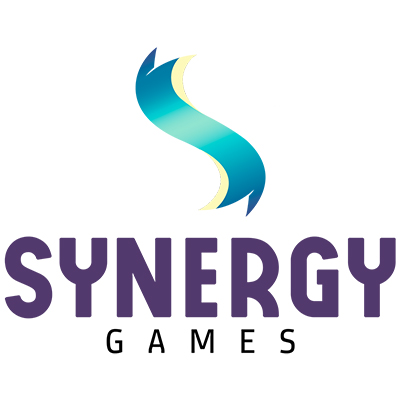 7. Synergy Games
Synergy Games is another studio founded by old-timers in the GameDev industry who decided to combine their considerable experience and deliver their own products. Currently, the team is working on a Web3 multiplayer aRPG MOBA game called Synergy Land scheduled for early access in the near future.
The company main traits include creating a bright and dynamic in-game environment, as well as mapping out a rich set of mechanics for diverse and entertaining player experiences enhanced with various types of digital assets.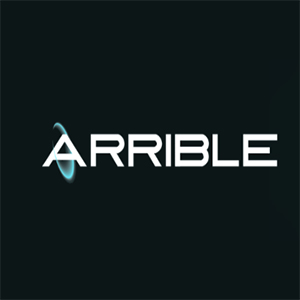 8. Arrible
Arrible specializes in full-cycle game development leveraging cutting-edge technologies, the list of which also includes crypto and NFT. The company's portfolio displays projects in different genres, all backed up with strong 2D and 3D art. In the Web3 segment, Arrible is competent in play-to-earn and NFT-based game development.
The team concentrates on turning clients' ideas into a quality game product that appeals to its target audience and allows players to get acquainted with Web3 capabilities for the gaming industry.
9. Lumighost
A game developer Lumighost works with clients that want to acquire games built on blockchain and NFT technologies. The team pays attention to 2D and 3D art creation, ensuring that their products include engaging approaches of traditional gaming. The team delivers a scope of P2E games based on various gaming mechanics.
Lumighost's crew guarantees the optimization of the development process of gaming products by detecting weak spots and fixing them for better project quality and performance.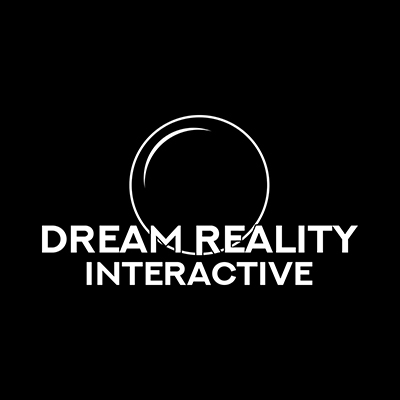 10. Dream Reality Interactive
Dream Reality Interactive is an indie studio concentrating on providing immersive experiences for users. The company merges the metaverse, Web3, NFT, AR, and VR to make the digital worlds their clients have in mind turn into reality. To achieve such results, the team leverages the years of experience in the XR and gaming industries.
Dream Reality Interactive's portfolio impresses with elaborated visuals that truly allows players to push their boundaries and travel to another reality.
Future of Web3 in the Gaming Industry
The main question that worries a lot of people involved in GameDev: is Web3 gaming a momentary trend that will fade or is it a start of the industry's revolution? Truth be told, nobody can predict a future with 100% accuracy, but the current tendencies dictate that Web3 games have the full potential to become the future standards for the entertainment industry.
Blockchain and NFT help to address some major issues of traditional gaming, such as the lack of players' control over the game and ownership of assets. With NFT game developers nowadays focusing on building products for true gamers and not only crypto-enthusiasts, the industry also increases its chances to withstand economic recession gracefully.
Therefore, the future looks promising for Web3 game studios. This segment will only strengthen its position, especially with more classical, old-school games being transferred into the Web3 landscape as well as Web2 game developers learning new technologies and joining Web3 companies.
Choose Game-Ace as Your Web3 Gaming Development Partner
There's no better moment to expand your capabilities than now. Web3 technologies reveal a totally new set of opportunities for gaming businesses and those who understand the potential of this growing trend have a chance to conquer the leading position in this segment.
So, don't waste your time waiting around and start your journey into the Web3 gaming world. Game-Ace, a forefront game development agency, can help you comprehend what practical value your business can extract from blockchain and NFT technologies, as well as provide you with the necessary tech support to incorporate Web3 elements into your gaming products.
Feel free to contact us to learn the details and initiate collaboration with our Web3 game development team.