Since NFTs have entered the gaming market, many things have transformed. Starting from hate and misunderstanding, many individuals and enterprises ended up noticing great potential in play-to-earn games. For an average person, NFT games became an efficient way to join the crypto world and earn money by conquering gaming quests. For corporations, it's a beneficial field for investment and gaining extra income to finance the company's operation.
NFT games are part of the Game-Fi world, meaning the mix of gaming and finance. Basically, the main factors of NFT games are the blockchain foundation, decentralization, and the use of non-fungible tokens as in-game assets.
Being unique collectibles, NFTs can be in the form of gaming characters, props, cards, and the like. The worth of such NFTs is defined by their cosmetics, rarity, and game specifics. Accordingly, gaming NFTs can be bought, earned, and sold.
Yet, there's plenty of information that has to be clear in mind before entering this market. Thus, you are welcome to get the most common questions on how NFT games work answered by a professional NFT game development company. Are you ready to explore? Then, let's get straight to the point.
What Kinds of NFT Games Exist?

If you are interested in how to create an NFT game, it's better to figure out what it can be like first. Thus, let's take a look at the most popular genres and mechanics used in blockchain games.
NFT Games by Genres
NFT Action Games. This genre includes various sub-genres, but all of them are united by fights against enemies. It can be a platformer, a shooter, a PvP battle, and the like, and the main goal is to beat opponents and passing levels.
NFT RPG Games. The gut of role-player games is a player interacts with a gaming world through an avatar — a gaming character with a story and motives. For example, Nomadland is an NFT RPG where a player can buy land, build farms, as well as fight and catch monsters in order to sell or use them in battles.

NFT Sports Games. NFT gamers can play sports games like football or golf. Some of them work like an actual game when players interact with digital athletes and earn prizes for sports wins. Other NFT games like Sorare allow purchasing of NFTs of real football players and get rewards according to the outcome of real matches.
NFT Racing Games. Players can compete with each other in speed races. The fastest player wins resources or tokens/NFTs. It can be not only car competitions like in Need for Speed but also horse racing.
NFT Strategy Games. In these games, making the right decisions will reward players with victory and valuable resources/NFTs. Gamers develop their skills during a game in order to cope with more challenging levels.
Top NFT Games Mechanics
Collecting resources. Passing various quests and completing game tasks, players receive unique resources. By applying them, gamers boost game progress and open up new opportunities for earning gaming tokens and NFTs.
Breading creatures. Games like Axie Infinity and CryptoKitties are extremely popular for mechanics allowing to create new characters. In order to breed a creature with a desired set of skills/abilities, breeders select particular species, invest in them, and then sell newborns on marketplaces.
Farming. In some games, players purchase a piece of digital land that can be an NFT itself. Further, it's possible to monetize the land. Using resources that can be earned or bought in a game, players create new materials that can be sold or applied for different tasks.
Battle. Fighting is another popular mechanic that draws fans of battle games. Winning a battle against an enemy or an entire group, players can get in-game NFT assets like armor and weapons as well as game tokens or resources for upgrading a character's skills.
Crafting. Often, the gameplay offers players to find/earn resources that can be used for crafting new in-game assets. Moreover, gamers can be allowed to mint crafted items into NFTs.
Looking for reliable NFT Game developers?
How Do NFT Games Work? The Most Important Aspects Explained
A typical NFT gaming experience isn't the same as a traditional one since it's a kind of business that needs to be set up. First, a player should create an account to enter a game. Usually, it goes on a web platform or mobile application. In order to get started, it's essential to have a crypto wallet and install an NFT wallet that is used in a game.
In fact, there are multiple other steps to do in order to start playing, and the detailed guide can be found on a game's site. But how do NFT games work, and what aspects are vital to know for a satisfying experience? Let's dive deeper into it.
How Do NFT Game Owners Make Money?
There's how an NFT game works from the financial side. In contrast to traditional games monetization, where players buy a game or watch some ads, the NFT games economy is built on in-game asset purchasing.
In order to start playing an NFT game, players often should buy some gaming NFT assets. There are also in-game assets placed on a marketplace by game developers to purchase throughout a game. Additionally, game owners charge fees for any transaction made on a platform.
Is It Possible to Withdraw Gaming NFTs?
The main point of play-to-earn games is collecting NFTs and specific tokens. Once a player gets some GameFi collectibles, they can be withdrawn to a player's NFT wallet. Depending on a game's features, there are also two options to turn your NFTs into real money:
Cash out cryptocurrency rewards. Basically, this option requires trading your game tokens on another cryptocurrency. In this step, it's vital to choose an appropriate pair for trading in order to get a type of cryptocurrency that can be traded on a traditional currency like EUR or USD.
Sell in-game NFTs. As a first option, gamers can sell their in-game NFT assets to other players via a game's marketplace. The other way is to sell gaming NFTs on a trustworthy platform for a cryptocurrency exchange like Binance. There, a player can conduct an auction or set the price for an instant sale.
Essential: in order to successfully withdraw and cash out earned tokens or NFTs, it's better to have at least basic knowledge of trading and how NFT games work.
Can a Player Lose Money Playing NFT Games?
Working on professional NFT gaming platform development, specialists' primary mission is to create a project that would benefit both game owners and players. So, the entire system is usually adjusted to gain profit. However, some nuances can affect your fortune.
Playing an NFT game, gamers earn in-game NFTs and the game's brand tokens (like AXS by Axie Infinity) powered by a particular blockchain (often, ETH). Accordingly, the worth of gaming NFTs and tokens depends on the exchange rate. In terms, the exchange rate is defined by the demand for a cryptocurrency. This way, a player who holds NFTs or tokens can lose money if the price for certain blockchain crypto is low and vice versa.
Can a Player Lose NFTs?
Like traditional money or valuable items, players can lose their gaming NFTs due to imprudence. For example, it's crucial to understand the types of blockchains that your game, wallet, and other platforms support. Otherwise, it's possible to lose NFTs trying to transfer them on an incompatible platform.
Besides, while planning and conducting any financial operations, a player should take the essential security measures in order to avoid scams or mistakes leading to the loss of NFTs. In order to prevent any of these, it's recommended to choose creditable platforms and explore their safety guides for users.
The Nearest Future of NFT Games
Before jumping into the future of NFT games, let's explore a bit of statistics to understand the market more deeply. Launched in 2015, the first-ever NFT game Etheria hasn't reached the desired success due to a lack of understanding. Later, in the year 2017, NFT gaming rose up with the CryptoKitties game, when its first crypto-cat Genesis was sold for ETH246.9255 (~$117,712 atm). Thus, the GameFi market started developing rapidly, eventually hitting NFT game sales to $5.17bn in 2021.
Considering the backstory of blockchain gaming and many factors affecting it now, researchers from AbsoluteReports indicated that the global NFT gaming market would reach $2845.1m by 2028 with a CAGR of 20.4% during 2022-2028. Basically, these figures predict significant success for blockchain games and those investing in the field from the early stages. Thus, if you have ambitions to launch an outstanding NFT game, 2022-2024 is the right time to join the GameFi market.
Make Your NFT Game Profitable with Game-Ace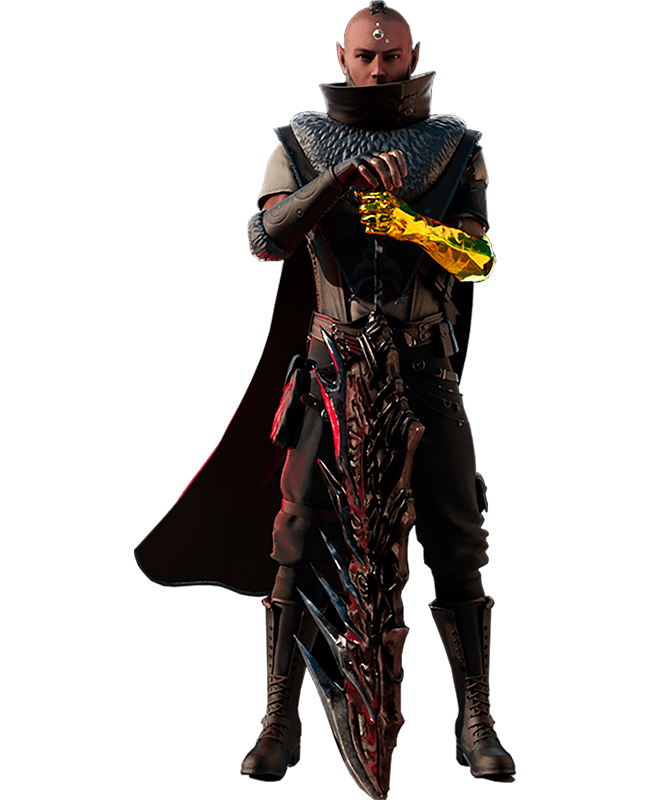 As you can see, NFT gaming can be extremely profitable for both players and game owners. However, it's not so easy to become a successful NFT gamer as well as a game developer. Considering the predicted growth of the GameFi market, it means not only more opportunities but also a higher level of competition for entrepreneurs entering the field. Thus, creating a game that will get ahead of opponents rapidly is crucial.
The good news is that facing such a challenging mission is much easier with professional support. So, you are welcome to partner with Game-Ace — an experienced company providing top-notch game development services to clients worldwide. Operating since 2005, we've mastered all the advanced principles of proficient game creation for different platforms and succeeded in building remarkable NFT games.
Contact us to get a detailed consultation and discuss the prospects of your future project.