All over the world, slot games are enjoyed by millions of people daily. However, when compared to most other game types, they can suffer from one glaring disadvantage – predictability. While story-driven games have unlimited opportunities to astound and surprise users, slot players go into the experience knowing what to expect, because the game mechanics rarely differ from one app to another. Nevertheless, there is one key way that one game can differentiate itself from competitors and gain an edge – by implementing unique slot game art. If you want to know more about the most popular types of art in this niche and how we make it, you have come to the right place.
Types of Slot Games
If you relied solely on movies and television, you might think that all slots work the same way, but the reality is that there is an astounding variety of them all over the world. This applies to real physical machines and those played online. Let's examine the 3 main types, which many other categories stem from.
Video slots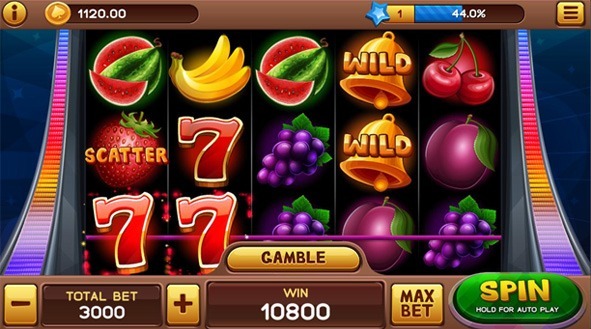 Video slots are fully digital, with all of the action taking place on a screen. The gameplay is structured in the software and the results are generated randomly by a computer. This variety tends to be quite elaborate, offering users multiple avenues to win and increase their earnings exponentially. For example, the result of their spin can include 3 lines, so getting a matching combination on 1 out of 3 still yields a reward. Additionally, this variety may include mini-games triggered by a particular symbol or combination.
Pachinko slots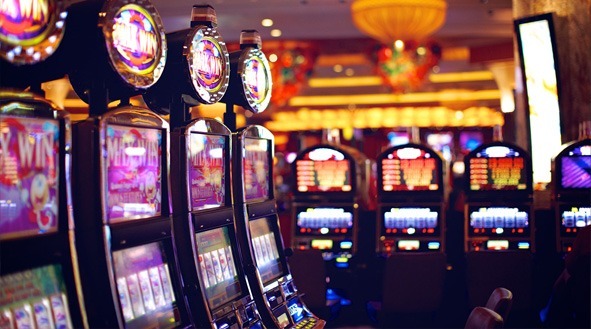 This gametype is most familiar to players in Asia, as it originates from Japanese pachinko parlors. Unlike the two other types, Pachinkos require a fair bit of dexterity. In most of these machines, you have to launch a ball (think Pinball) into a particular area on the field. If you get the velocity and aim right, you can land it in the right spot and set off the spinning reels. Online versions usually minimize or remove the dexterity aspect, so whether or not the reels start spinning comes down to luck.
Classic slots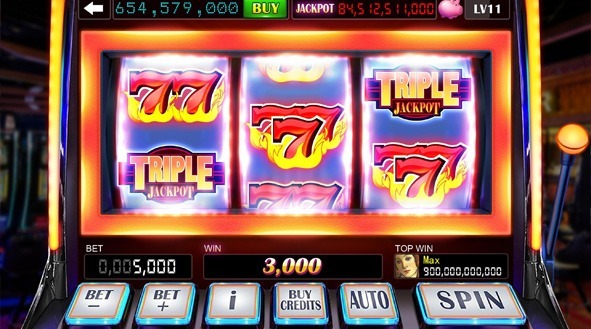 The classic version of the game is what many people call the "one-armed bandit", since you pull the lever of the machine and hope it doesn't rob you of your money. Usually, there are 3 to 5 reels and only a winning combination on the center line counts. Nevertheless, the different symbols on the reels can give different rewards based on their individual or combined value.
Trends in Slot Machine Game Art
Speaking in general, the most common types of art used in these games are the reels and their symbols, the play menu with its options, and the "result" images displayed after each spin. However, the way that these designs are presented varies for each application, with some major trends unifying many of them:
Historical allusions
People are fascinated by history, and especially ancient civilizations, which had peculiar lifestyles, customs, and beliefs. Thus, slot machine artwork with allusions to historical eras, people, and cultures easily captures our interest. For example, the Rome Slots app developed by Game-Ace takes players back to the time of gold coins, paper scrolls, and togas as they spin reels featuring gorgeous Roman characters.

Fantasy concepts
Fantasy settings appeal to our creative sides, so many developers have started implementing fantasy concepts into their products, or making the concept the main focus. For example, you can find games centered around magic and spells, or mythological and made-up creatures like fairies and mermaids. You can even see the text used in the applications adapted to the fantasy theme (e.g. winning gemstones instead of coins).

Animated icons
In your play session, you can certainly expect the reels to spin, but having more animation usually adds up to more excitement. Thus, it has become trendy to add more animations where possible, starting from the menu options in the interface and extending to the symbols on the reels, and finally applying to the spin results and payouts. It is just extremely satisfying to see a "victory" animation to pop up on the screen and to see virtual coins start raining down.
NFT assets
NFTs (non-fungible tokens) can certainly be called a big trend nowadays, and they are perfectly suited for games that feature lots of art. In the context of slot games, NFTs can be tied to unique rewards (e.g. icons, trophies, pay tokens) that players obtain through gameplay or purchase, and some developers also add a marketplace for trading these tokens. There are few limits to which game types and formats can use these NFTs, but developing their functionality can be a challenge for most developers, so an NFT game development company can come to the rescue and assist in this regard.

Slot Art Services from Game-Ace
Any company looking for external assistance with artwork has a lot of options when it comes to finding specialists, but one of the most convenient solutions is to form a partnership with a studio like Game-Ace, which can provide the services of multiple artists on short notice. Here is a rundown on some of the main packages we provide in this niche:
Basic slots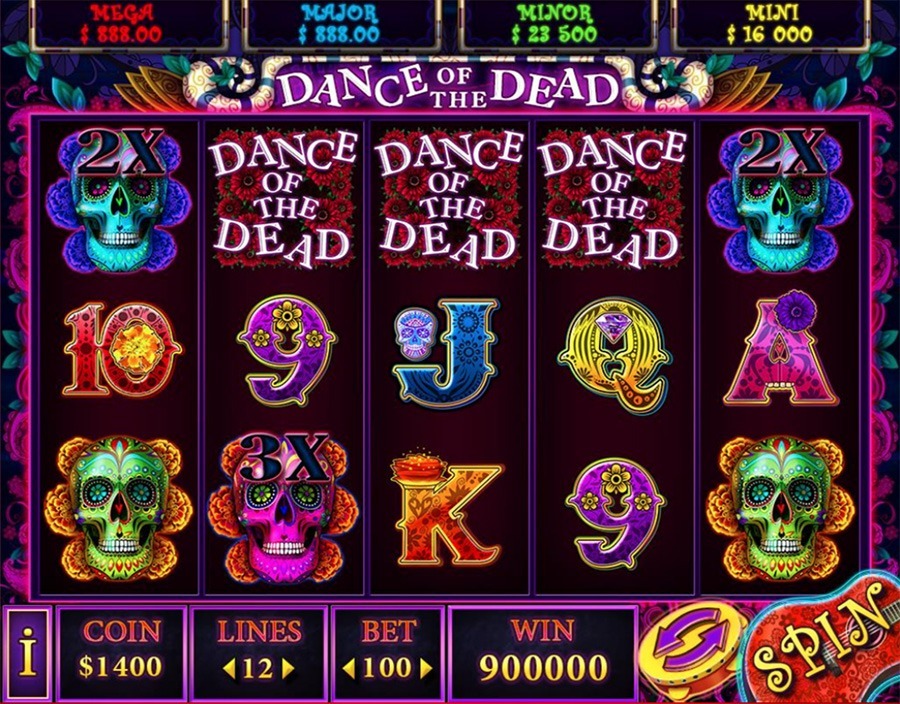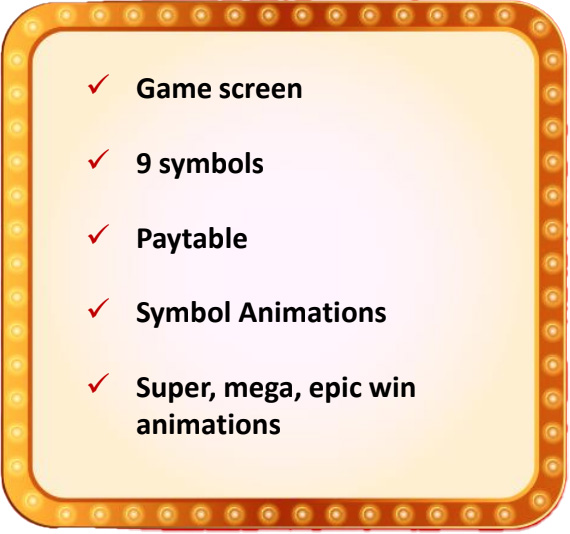 This package is a great choice if you want a simple and functional game made in a short amount of time. Development time generally hovers around 1 month, and the finished product should include a game screen, reels with 9 animated symbols, a paytable and win screen.
$8 000 – $12 000
Standard slots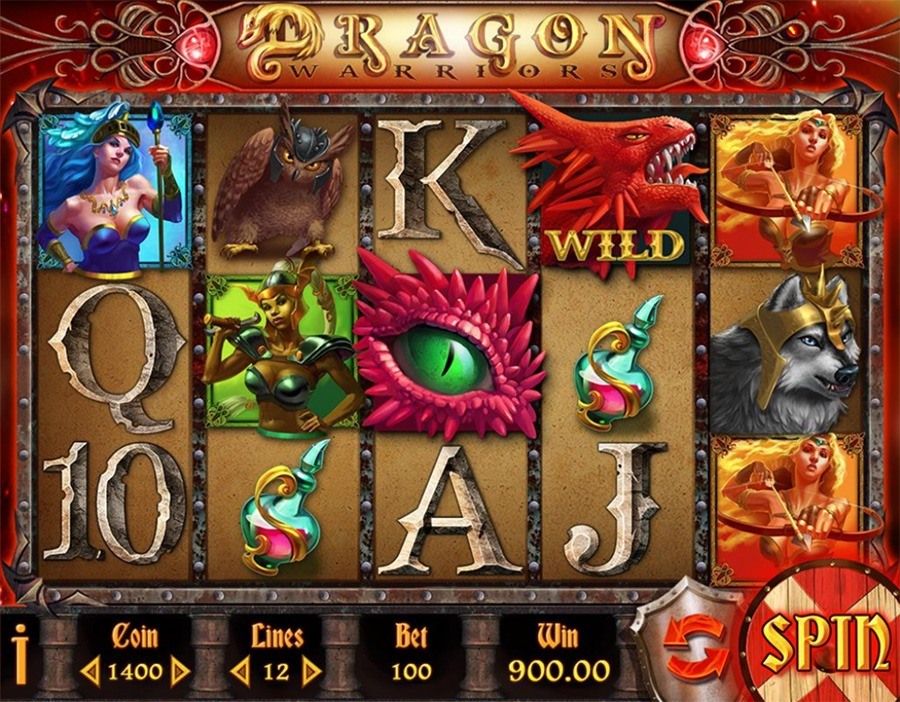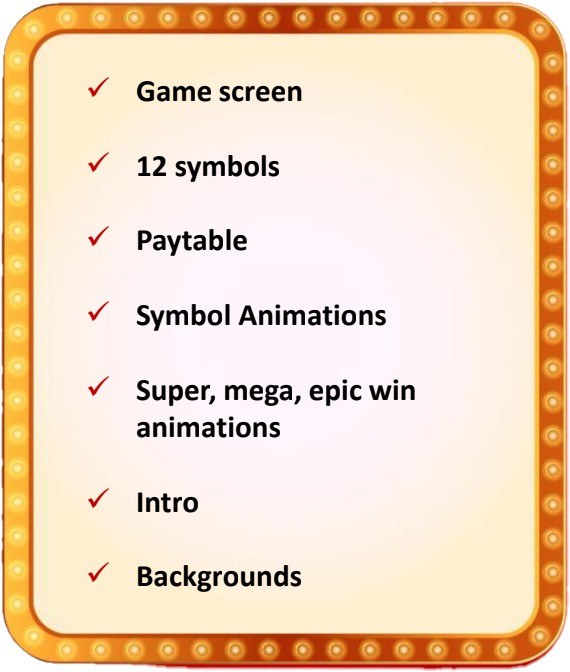 With the Standard package, the core functionality listed above is expanded, with a few colorful and exciting additions. The number of animated symbols per reel increases to 12, while additional intro and background visuals are added to set the mood. Given the additional content needed, the timeframe increases to 2 months.
$16 000 – $20 000
Premium slots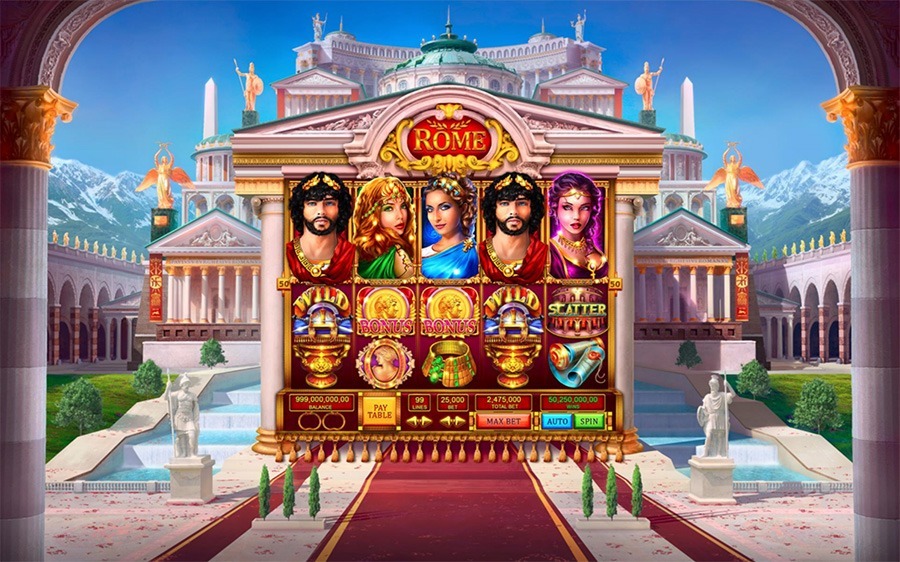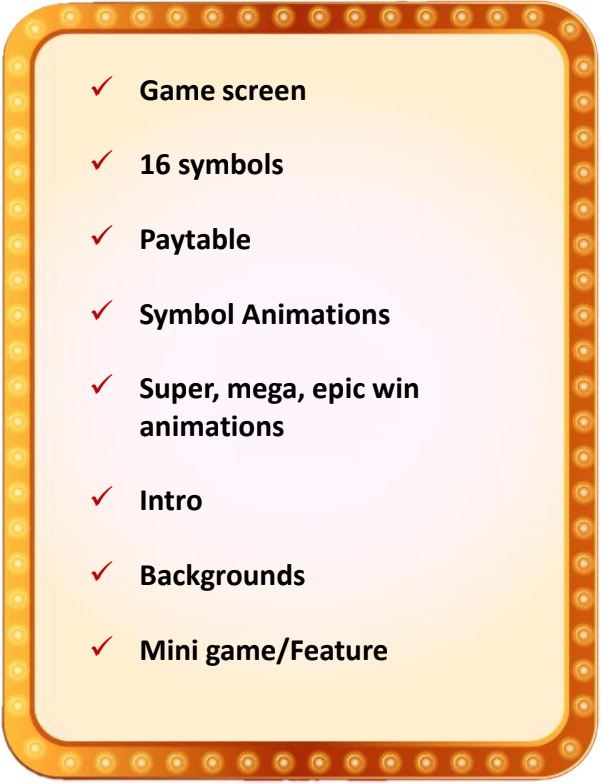 Taking about 3 months to make, the Premium package delivers an elaborate gaming experience. It features improvements to the features mentioned previously, as well as 16-symbol reels and a minigame/added feature of your choice.
$24 000 – $32 000
Our Approach to Creating Slot Machine Artwork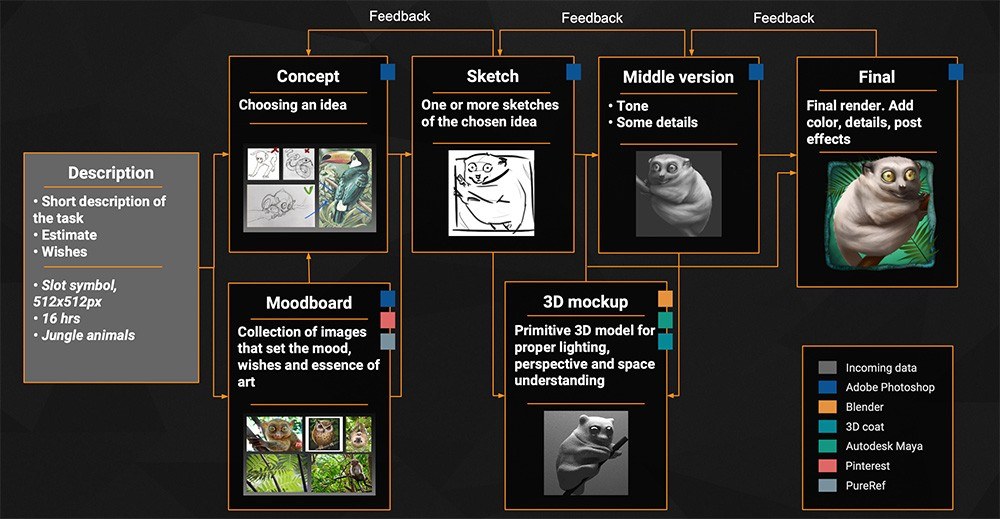 We have an efficient and consistent process in place for handling these projects. It involves several stages, with the client staying updated on the work and able to offer feedback (up to 2 times per stage).
Before we start
We go into each project well-equipped. This means preparing a team and making sure that they have all the needed tools at their disposal. A mid-size project will usually involve a team of 5-6 experts, including: 1 Project Manager, 1 Lead 2D artist and at least 1 Middle 2D Artist, as well as 2 animation artists. Naturally, if the project requires 3D graphics, 3D artists are put to the task.
In terms of software, the most common programs used by our team include Adobe Photoshop, Adobe AE, Spine, 3DS Max, Maya, and Blender.
Stage 1 – Creating the project description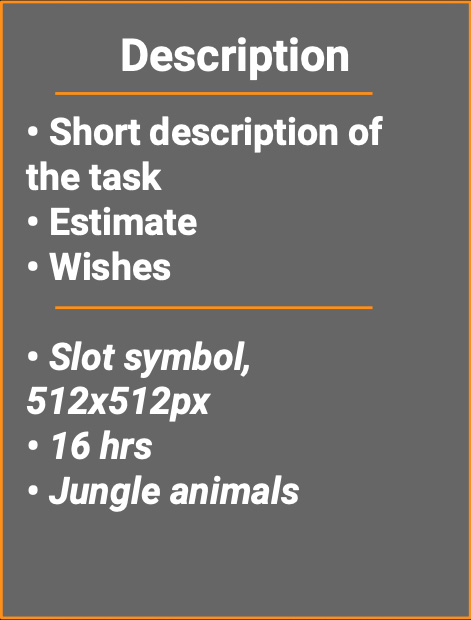 It all begins with the customer sending us a brief – a description of what they want from the project. This typically includes a particular graphic style, symbol specifications (amount, size, type), animation specs (e.g. frame rate and format), UI requirements, reel parameters, background details, as well as other relevant guidelines and technical information. Based on this information, we provide a time estimate, description of the task, and outline the customer's wishes for each piece of art.
Stage 2 – Concept outline and moodboard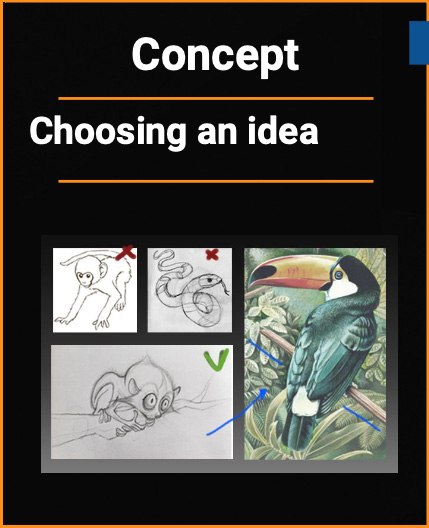 With luck, the approved brief will help us create designs that match the customer's vision, but if any miscommunications or misunderstandings occur, they can be resolved in the preliminary draft phase. This is when our specialists create ideas and run with them. They create concept art (often in different variations), as well as a moodboard (containing several images) that sets the tone and environment for the art.
Stage 3 – Creating a 3D mockup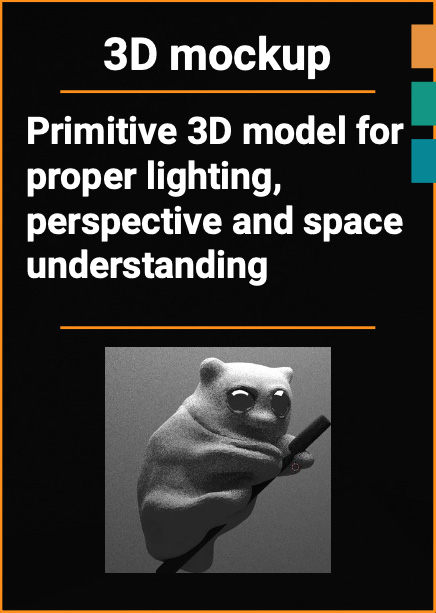 During this stage, approved designs and sketches turn into rounded more rounded artwork. First, some sketches are made, and then additional details are added by a slot machine artist to create a middle version. As work continues, shadows, tone, and depth are added to form the 3D mockup. It is still rather primitive in terms of detail and appearance, but serves as a solid backbone for the final product.
Stage 4 – Creating the final render and applying effects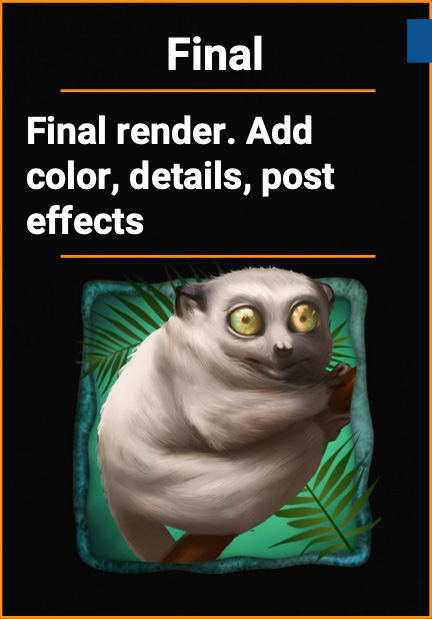 At this final stage, color and minor details are added to make a polished piece of artwork. However, this is not always the end, since some art still requires animation and visual effects. For example, the animation may apply to the reels and symbols, but it can also be used in the background, for spin results, promotional videos, and other features. It is also perfectly normal for post effects to be added after or independent of animation.
How Do I Hire a Slot Game Artist for My Project?
Just contact us. Whether you need one artist or several, just art or additional services (game development, animation, VFX) as well, our team can help take the load off your business and provide the talent needed to deliver the project on time. We hope that you consider our services, and we are always available to answer any questions.