Over the past decade, the number of casino games (and especially slots) on the web and mobile/other platforms has multiplied. This genre is incredibly popular among adult players and pretty lucrative to developers. However, building slot games and various assets (like art) for them is not as easy as making money from their operation.
Fortunately, hundreds of companies and studios are stepping up to deliver this kind of content/software, thereby fulfilling the needs of investors and businesses that lack the traditional expertise needed in this industry. Our article will feature the very best of the best among these providers and hopefully give you a starting point for slot development services.
The 15 Best Slot Game Providers
Without further ado, let's move on to our list of top slot providers and how we approached it.
How we chose
The list below was compiled on the basis of thorough analysis. It only features companies with an online presence and openly-available information about their services and products. Sorting the best from the good and not-so-good requires going through the companies' achievements, reputation and standing in the market, and history.
To cut a long story short, we sifted through hundreds of slots game providers and selected 15 with the strongest credentials for delivering slot game services. We also differentiated between companies that only supply ready games, produce slot game art, and perform full-cycle slot development.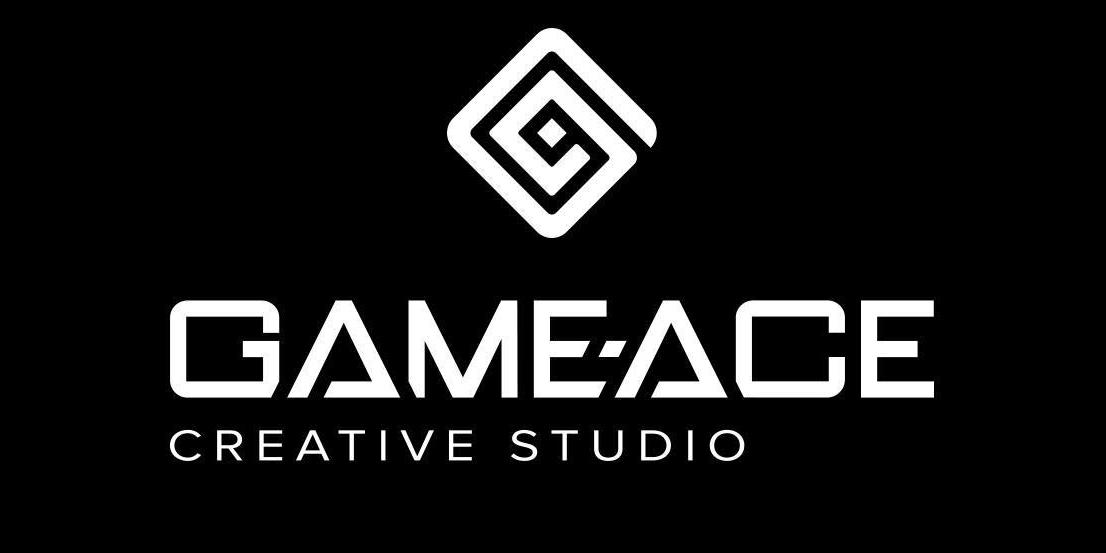 Country: Ukraine
Founded in: 2005
Specialty: Custom development, Slot art
Employees: 51-200
Game-Ace is undoubtedly a leader in the huge field of slot game development (B2B). The studio was founded in 2005 and has a strong portfolio of slot projects, coupled with a huge supply of industry experience.
But development is not the only field where Game-Ace shines: it also has a large team of artists and animators that create various visual assets either as a separate service offering or as an element of the game design as a whole. Not only can they create character and symbol art, but also animations, VFX, 3D models, and UI.
The work of the Game-Ace team (and its parent company Program-Ace) has received substantial industry recognition, and the websites feature awards from Clutch, IAOP, Goodfirms, and several other neutral research agencies.
2. Slotegrator
Country: Czech Republic
Founded in: 2012
Specialty: Game Supplier, Custom development
Employees: 250+
Slotegrator was founded in Prague in 2012 and mostly presents itself as a partner and aggregator of casino games for European and Asian online casino providers. They also provide bespoke development, integrations, and payment systems for websites in this industry and betting.
3. Gammastack
Country: U.S.A.
Founded in: 2012
Specialty: Custom development
Employees: 51-200
Gammastack is a Delaware-based I.T. provider, whose expertise extends in many directions (e.g. management software, fantasy sports). Its offerings in the field of slots include 2D/3D games that can be deployed to Web or Mobile, and include customized reels and VFX.
4. ZVKY Design
Country: India
Founded in: 2009
Specialty: Slot art
Employees: 150+
ZVKY ('Zvee Kee') is a design studio based in India's Silicon Valley. It creates art both in 2D and 3D format, and its slot services include the standard set – reels, symbols, backgrounds, and bonus concept. They are also known for detailed character designs and concept art.
5. Playtech
Country: England
Founded in: 1999
Specialty: Game Supplier
Employees: 6K+
Originally being based in Tartu, Estonia, Playtech has grown into a multinational corporation with offices in 24 countries. In the gamedev branch of its services, this company provides countless slot games and platforms, licensed to gaming websites and distributors all over the world.
6. Mobilots
Country: Malta
Founded in: 2015
Specialty: Custom development
Employees: 11-50
Mobilots is a small studio that focuses on slots (video & arcade), but also develops video-poker and instant sports titles. The studio creates these games on demand, but also boasts about its effortless API integration built into all of their games.
7. Slavna Studio
Country: U.S.A
Founded in: 2008
Specialty: Custom development
Employees: 200-500
Slavna Studio holds offices in 3 countries, and most of its work is geared towards building gambling games. In terms of slots, it supports 4 types (Mechanical, Video, 2D/3D, AWP), and promises to handle the full cycle of development for each project.
8. Retro Style Games
Country: Ukraine
Founded in: 2010
Specialty: Slot art
Employees: 11-50
Despite the name, this company is more focused on creating art for games than games themselves, and not necessarily in a retro style. They claim to be experts in stylized or realistic slot icon design, and certainly have a few colorful examples from games in their portfolio.
9. Microgaming
Country: U.K.
Founded in: 1994
Specialty: Game Supplier
Employees: 201-500
Microgaming offices are located on the small island Isle of Man, but the company is pretty big. Microgaming is one of the biggest global suppliers of casino games to operators, certainly including slots. It mostly partners with major brands to deliver a portfolio of slot games to Mobile and Desktop.
10. Pegasus One
Country: U.S.A
Founded in: 2009
Specialty: Custom development
Employees: 51-200
Pegasus One is a software development company that operates in over a dozen verticals. Though slots may not be its primary expertise, Pegasus creates custom games for clients that deploy to mobile, web, or desktop devices.
11. Three Tails
Country: Bulgaria
Founded in: 2017
Specialty: Slot art
Employees: 2-10
Three Tails is a young, small, yet promising studio that boasts of bringing personality to every design project. Their portfolio already includes a handful of slot projects with a very unique and stylized approach to character design.
12. Thunderkick
Country: Sweden
Founded in: 2012
Specialty: Game Supplier
Employees: 11-50
Thunderkick is a company based in Stockholm that has been delivering slot games to digital casino operators for about a decade. They name their strengths as bold ideas, fun concepts, and lots of color. This certainly shows in their portfolio, with the visual assets full of vibrant colors.
13. Betsoft
Country: Malta
Founded in: 2006
Specialty: Game Supplier
Employees: 51-200
Betsoft is a well-established company that has earned a standing as a capable provider of casino games for the web. At least 120 video slots have been produced under their brand and distributed among a large network of dozens of online slot providers (operators).
14. Rocketbrush
Country: Cyprus
Founded in: 2016
Specialty: Slot art
Employees: 11-50
RocketBrush is a mid-sized art studio based in Limassol, Cyprus. Their art caters to game projects, and the website showcases custom-designed slot symbols, icons, animation, character and background art for several games.
15. BR Softech
Country: India
Founded in: 2010
Specialty: Custom development
Employees: 250+
This India-based company provides software development services in a very diverse set of fields. To develop custom slots, BR Softech utilizes powerful game engines, and they are also adept at handling various payment integrations, randomization, and security features in products.
Slot Game Market Overview
The market for online slot games is huge, estimated at about $112 billion, and is set to grow by over 11% over the next 5 years. At first glance, this figure might seem inflated, but you have to consider just how popular slots are among casino enthusiasts and even casual gamers. To illustrate, an estimated 53% of casino gamers in English-speaking countries enjoy slots, and this game type also happens to have the highest retention rate.
Another important point we want to bring up is one that you might have noticed while going through our ranking: slot game providers are taking on different roles. Some slot gaming companies prefer to work with huge distributors, supplying them with completed games that follow a certain formula, or distribute these "ready" to clients for easy integration.
Need slot game services? Check us out
There are also plenty of studios and outsourcing firms that provide tailored development/design services. This means that you can ask them to create software and/or art for your game according to a very exact set of specifications. If you want your game to truly stand out from the pack, this custom service will be your best bet. Obviously, it will be organizationally easier to get a single partner that can handle both the art and the development sides of your project.
Why Choose Game-Ace for Slot Games
Game-Ace is a studio that provides a broad range of game-related services, including development, art and asset design, porting, and quality assurance. Slot games and art are certainly one of our greatest strengths, as we have worked on dozens of projects in this field, including the recent Rome Slots and Maya Slots.
Below are some additional reasons why our company has emerged as a leader and trusted name in the industry:
16+ years of experience, hundreds of projects brought to success

Large team of online casino game developers and artists that deliver results quickly

Effective in delivering projects large in scope and quantity

A flexible approach that adapts to your changing project needs

Broad expertise that lets us tackle multiple aspects of game development/design

A preferred partner of big gaming brands, including Wargaming, Namco, GSN, Bigpoint, and many others
So, if you need any assistance with the development of slot games or art/assets for them, we are here to help! Just send us a message and we can begin discussing your project ASAP.