Since the rise of mobile gaming, 'casual games' have claimed a large chunk of attention and funding from marketing and game development circles. It is generally agreed upon that short play sessions are a key component of casual games. The idea is that players are able to quickly play a complete session while commuting to work, waiting for an engagement or simply killing time. As a result of this transitory nature, they often have a very simple learning curve that allows players to quickly figure out how to play.
Historically, casual gaming has its foundations in simple PC games such as Minesweeper and Solitaire but became a true market force with the rise of mobile gaming. The rise of new gaming technologies — principally virtual and mixed reality — are poised to usher in a new dimension of casual gaming.
Physically Dynamic Technology
By and large, video gaming has been a sedentary experience. The popularity of games such as Dance Dance Revolution in the early noughties and the recent success of the Wii have shown, however, that there is a significant demand for more physically dynamic forms of video gaming.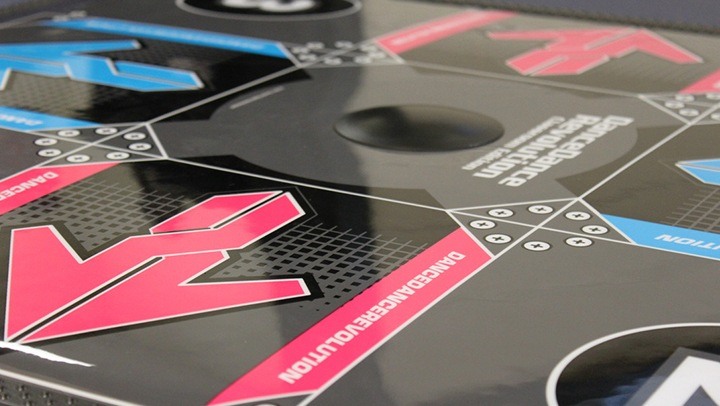 In this sense, "physically interactive" means games in which the player must physically move in order to complete the game; this definition runs the gamut from high-pace runners to more thoughtful spatial puzzles.
HTC Vive
The three major virtual reality devices on the market now are HTC Vive, Oculus Rift, and PlayStation VR. Though each has its own distinct advantages, for the purposes of movement, HTC Vive is so far leading the pack. This is due to the fact that it ships with two "Lighthouses", which are motion capturing devices that allow for room-scale virtual reality. The result is if the player moves in real life, then their avatar in the games moves with them. This, in turn, allows programmers to develop games that incorporate the player's movements as key components of the game.
Runners: Origami Race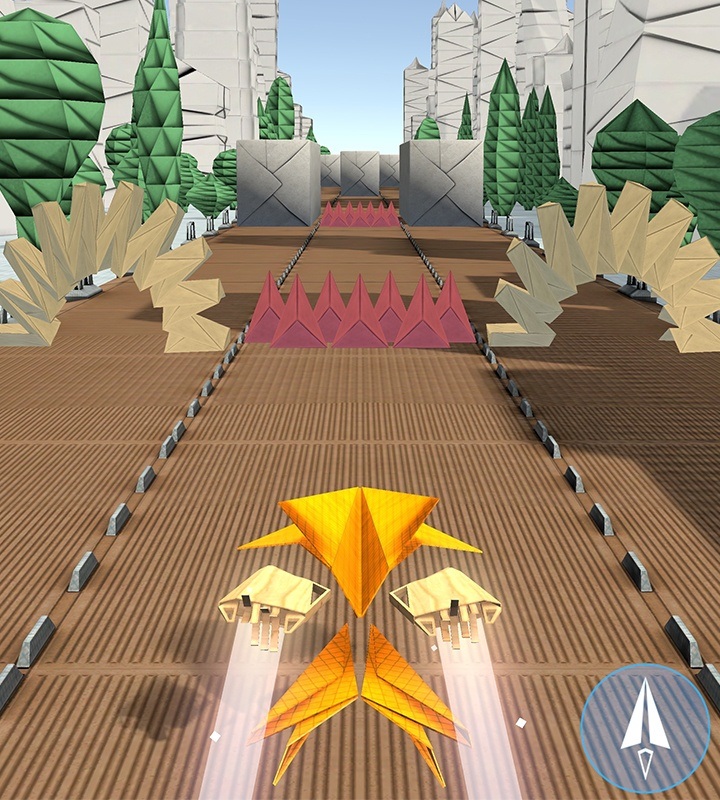 HTC Vive has proven to be fertile ground for runners, one of the staples of the casual genre. Simply put, runners are games in which the player moves forward on a track and attempts to avoid obstacles and barriers. On traditional mobile platforms, the user either swipes or tilts the device in order to move horizontally. With games like Origami Race from Game-Ace, a custom game development company, the avatar is controlled by the player's physical movements. So this means if the plane needs to dodge a barrier, the player must actually leap to the left. If the player wants to shoot down enemy craft, he/she must dodge and aim with the HTC controller.

Puzzles: Fantastic Contraption
Whereas runners offer dynamic bordering on athletic immersion, games like Fantastic Contraption are providing a slower pace but equally physical interactive casual gaming experience. The game, which operates like an elaborate Rube Goldberg machine, is about trying to get a pink ball into a specific area. In order to do so, the player must walk around the room-scale virtual space and engineer a solution. This means crawling under it, hammering on details and simply getting your hands virtually dirty.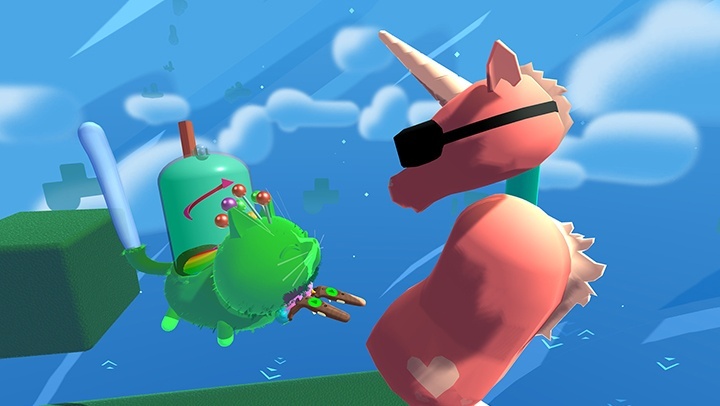 For many users, virtual reality is a relatively new commodity with plenty of "wow" factor. As such, if someone has one, all their friends want to try it. Both of these offer the sort of "pass it around play" that is ideally suited for casual games in which players can quickly pick up the game and intuitively navigate it.
HoloLens
Microsoft HoloLens is currently the stand-out mixed reality device on the radar. Whereas virtual reality gives the user 360° of purely virtual/photographic content, mixed reality meshes virtual and physical reality. It does this by overlaying the physical world with virtual elements that realistically interact with the physical components. In effect, if there were a virtual ball and the user placed it on a sloped table, then the virtual ball would roll off the table and then bounce on the floor until eventually resting in place.
In the sphere of casual gaming, the HoloLens is already proving to be a fun and intuitive platform for users that are curious about emerging technologies.
Shooters: RoboRaid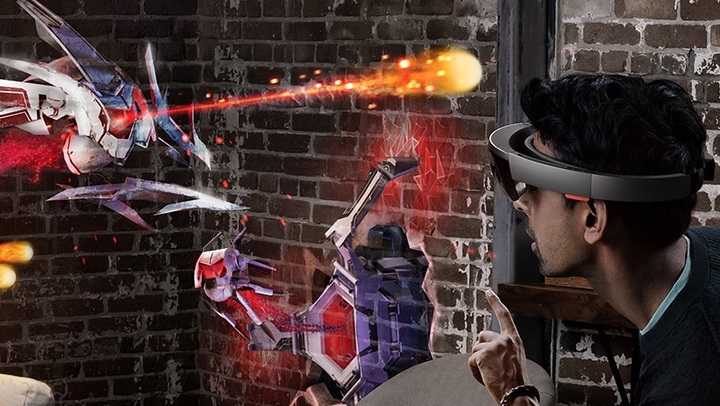 RoboRaid showcases some of the HoloLens main functions while also offering simple and surprisingly fun gameplay. The device first scans the room, making note of the surfaces, and then launches a robot invasion. The robots themselves burst through the walls. The player must simultaneously dodge their fire — by physically evading the shots — while returning fire as they whirl around the room. The game, in truth, feels like an introduction to HoloLens potential but offers an exciting sketch of what the platform could provide for casual gamers.
Platformers: Young Conker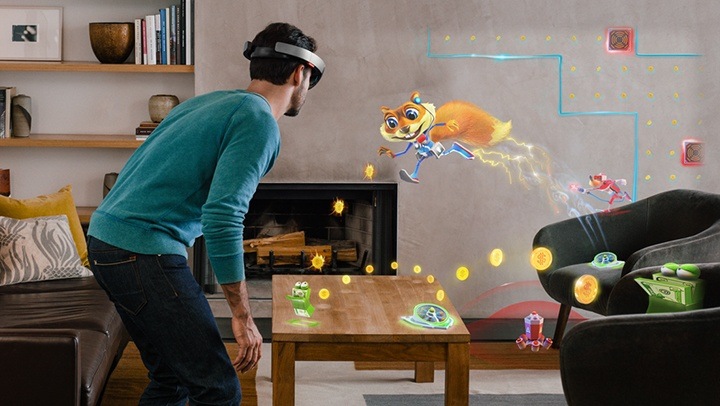 Platformers, like Super Mario Bros., traditionally revolved around an avatar traversing a horizontal environment by jumping between 'platforms'. HoloLens allows for a re-conception of this strategy by turning your living room — or anywhere you happen to be — into a game level. By using the spatial mapping function, Young Conker is able to perceive the edges of tables and the contours of furniture to create infinitely unique, new levels out the world around you. And thanks to the extremely quick learning curve of platformers, people unfamiliar with the genre or HoloLens can easily jump in and play, a hallmark of casual games.
What the Future Holds
Trends in the industry suggest that sales, usage and investment in virtual reality and mixed reality are set to continue to grow unabated for the next several years. As mobile gaming proved in the last several years, casual games are as economically viable, if not more, than their hardcore, AAA relatives. Combining this with the physical interactivity offered by the emerging platforms is an exciting prospect for game developers and gamers alike.