Virtual reality is gradually conquering the gaming market, with more players attracted by the opportunity to get an immersive experience without leaving their homes. That's why VR game development is already a big thing in the industry, and more studios are fond of the idea of providing their titles with an additional dimension.
VR game development services are also becoming more widespread, inasmuch as the demand has to be supplied. According to research, the global VR gaming revenue has risen from $0.4bn in 2017 to $1.6bn in 2022, with forecasts to hit $2.4bn by 2024. Astonishing data indicating a promising future for the industry, right?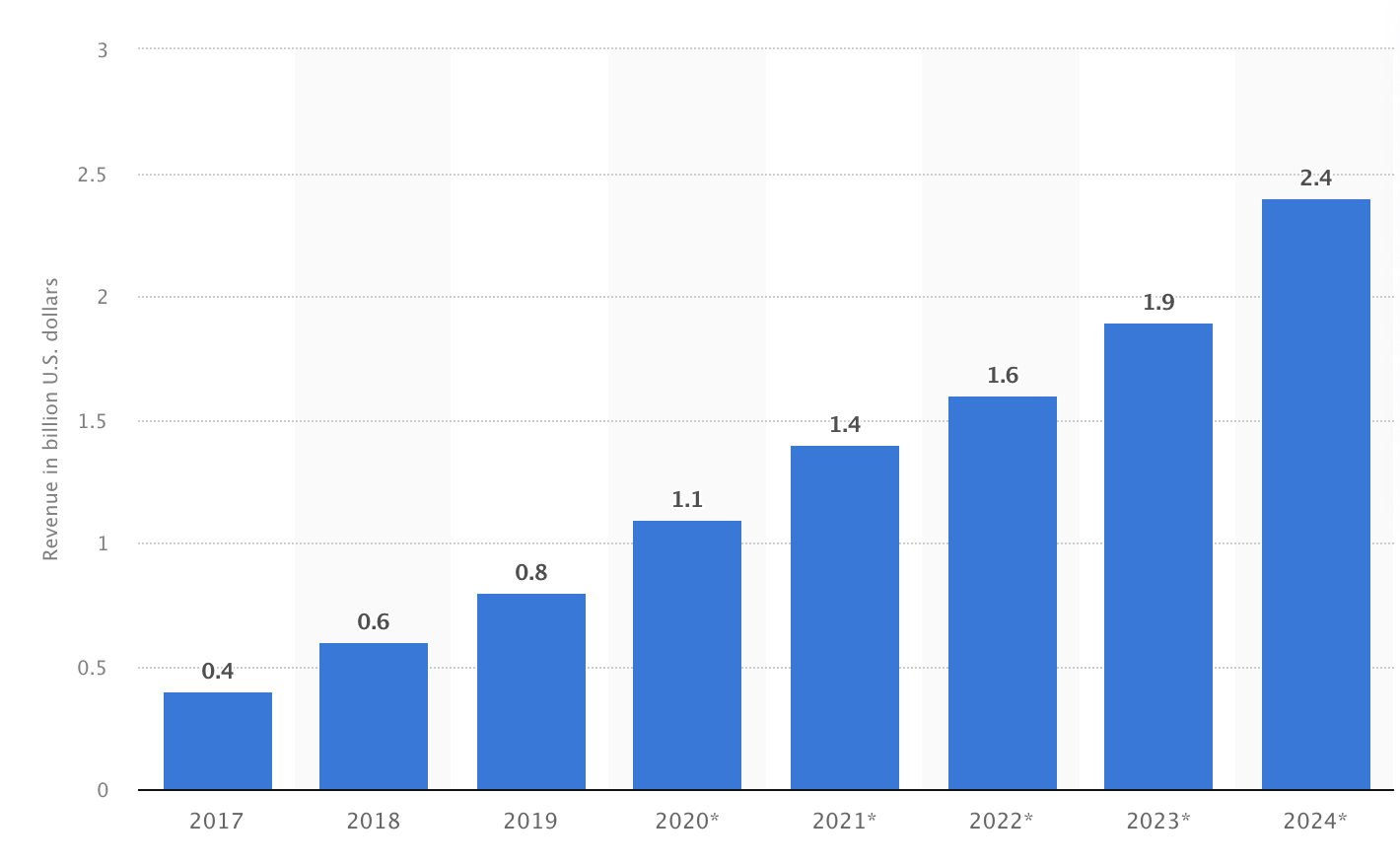 With similar statistics in mind, it's becoming beneficial to try your hand at VR game development. Fortunately, we'll share the most curious insights from the Oculus game development market and provide information on how to create a commercially successful VR game.
Advantages of Developing Games for Oculus Headsets
Did you know that Meta's Oculus Quest 2 appeared to be the top-selling virtual reality headset in 2020, with more than a million copies sold? This is the fundamental reason why making games for Meta Quest 1 and 2 entails a broad spectrum of other benefits for VR game developers.
1. Significant market coverage. With a growing audience of VR gamers, you target a higher number of potential players if you create a game for Meta (Oculus) Quest, inasmuch as it's one of the most widespread virtual reality headsets having great potential for further improvements.
2. Flexibility & scalability potential. If you already have a 2D or 3D cross-platform game, you are free to release its VR version, thereby maximizing the industry coverage, targeting new audiences, and broadening the fanbase.
3. High-quality visuals. Modern hardware allows VR game developers to work freely with more polygons, larger open worlds, and incredibly detailed VFX without sacrificing the frame rate. The same goes for Meta Quest since the headset's CPU and GPU support advanced graphics as well as performance.
4. Availability of SDKs & plugins. Nowadays, VR game developers take advantage of various software development kits (SDKs) and plugins inside game engines like Unreal or Unity in order to simplify the workflow as well as bring the release date closer in the most optimal way.
5. Simplicity of development. When it comes to Oculus Quest game development specifically, Meta has created a platform where everything is intuitive. You merely connect the device to your PC via a basic USB cable, adjust all the settings inside a game engine of your choice, and you are good to go!
Looking for professional Oculus game developers?
How to Develop Games for Oculus Quest 1&2?
The first aspect you should consider involves the business constituent of your game development aspiration. Will your idea be potentially commercial and properly monetized? What will the main gameplay mechanics be? Since Oculus Quest 1 and 2 account for the most widespread virtual reality headsets, you should definitely choose one of these devices without even taking into account their competitors.
If the game engine of your choice is not Unity, inquire about how to make VR games in Unreal Engine and then build a reliable team of experienced artists, designers, managers, as well as developers. Nevertheless, another option implies referring to a professional outsourcing studio on which you can lay all of your technical burdens. With such a partner behind your back, you'll be able to focus on the essentials.
Oculus Quest vs. Oculus Rift Game Development
You can develop games for Oculus Rift just like you would for Meta (Oculus) Quest. Interestingly, the statistical data indicate that Oculus Quest is a couple of times more successfully sold than Oculus Rift (435k units compared to 145k within about the same amount of time after release in 2019 and 2016, respectively).
So, what is the difference between creating games for Meta (Oculus) Quest and Oculus Rift?
1. Means of connection
When it comes to developing products for Oculus Rift, keep in mind that both you and your players will have to connect the headset to your PC via a USB cable, which may become a drawback from the standpoint of user-friendliness as well as convenience.
2. Hardware
It's no secret that Meta Quest 2 is more powerful than Oculus Rift, let alone its first generation. It features an accurate motion tracking system, an entire software library, a 120hz refresh rate compared to 90hz, and a 3664x1920px resolution instead of 2160x1200px. Also, it has 3D audio support, remote control, can be used wirelessly, and a see-through mode. In contrast, Oculus Rift has a 10-degree wider field of view, is 33g lighter, and has an OLED display.
3. Market coverage & availability
Unlike Oculus Rift, Meta Quest 2 can be effortlessly bought at almost any retail store. Moreover, as previously mentioned, Oculus (Meta) Quest is a considerably more widespread device, so developing video games for this headset is rewarding.
What are other arguments against or for creating products to function on one or another platform? Concerning the price, the Rift version cost $599 at launch, while Quest 2 — is $399, which is $200 cheaper. That's why players opted for the latest Meta Quest 2. In addition to multiple other benefits, the most recent version of Meta's headset is cheaper, more convenient to use, and optimized for next-gen games.
Apart from other reasons, you should choose Meta Quest as your primary VR game development platform because you'll have to spend less time optimizing your assets to low-spec devices. After all, Oculus (Meta) Quest 2 is more powerful than all of its previous versions.
A Generalized Oculus Game Development Pipeline
Fundamentally, Oculus Quest 2 game development is becoming more popular among large studios. In case you are interested in how to make a VR game, the following paragraphs are exactly for you. Below you may find a step-by-step plan shedding light on the details of developing games for Oculus Quest.
The 1st step involves coming up with a feasible and entertaining idea as well as elaborating on a coherent game design document (GDD). Start with researching the market and reviewing the games for Oculus Quest that are already popular.
The 2nd step is to define your tech stack and choose a game engine that best fits your business needs. For instance, creating a VR game in Unity is now far more straightforward than it was 10 years ago, thanks to many plugins and SDKs.
The 3rd step consists in ensuring you want to make this game with your in-house forces or make use of outsourcing/outstaffing services that are to significantly simplify the management of your internal resources.
The 4th step lies in preparing all the 3D assets for your VR game and integrating them into the game engine for further work. This step is the most complex from the development perspective as it takes both technical and artistic skills to complete.
The 5th step requires you to write scripts to make the system work and the story — move on. Luckily, developing games for Oculus Quest 2 has never been more intuitive due to SDKs and already-written scripts determining the VR physics.
Finally, when all is ready, you can start the QA phase. Although testing VR games is a unique form of art, outsourcing studios may help you not only develop games for Oculus Quest 2 but also execute tests and release the product.
Moving Mountains with Game-Ace
Now as you are aware of the fundamentals of building excellent products for Meta (Oculus) Quest, it's time to find a reliable company that will significantly assist your aspiration to the heights of VR Olympus in game development. Game-Ace can become the perfect match for you, tailoring each game project to your specific needs thanks to 17 years of professional operation on the market.
The first and most important step you can take toward improving your business performance is to contact us and launch the first VR game project with us!