You can't make a game without art, and you can't make game art without the artists. Well, technically you could, but AI and machine learning have yet to catch up to human creativity. This makes it essential for game studios to involve various artists in the game development process. If your studio has this kind of unfulfilled need, you might be surprised to learn about all the places that you can get game art design services from.
It's never too late to learn, and we hope this article gives you the tools necessary to find the best game artists for hire. Since our studio both creates game art and hires artists in this field, it will be our pleasure to share our firsthand experience and helpful tips.
Where Can You Look for Qualified Game Artists?
The great thing about globalization is that the labor market has opened up immensely, and you can find people for digital jobs in practically any location. Below are the 3 main approaches to finding a qualified video game artist for hire:
1. Freelance portals
Freelance websites like Upwork and Fiverr offer thousands of candidates with varying levels of experience and based in hundreds of locations. The cooperation model is more or less the same: you find a freelancer that suits the job, discuss the work, and sign a contract. Payment is usually withheld until you confirm that the work has been completed to your satisfaction.
Pros:
Large pool of candidates
Quick hiring process
Freedom to ask for revisions
Cons:
Hidden fees and commissions
Limited responsibility for failed work
Hiring multiple specialists takes long
Compensation model: Hourly/Fixed-price
Average rate: $10-30/hour
2. Local job search
If you want to hire locally, there is no shortage of recruitment websites to choose from. Headhunter, Toptal, and Glassdoor are just a few major international services, but you can also rely on more localized and area-specific websites. Whether you hire full-time or part-time, this is usually a big investment, since you have to follow the labor laws in your region and usually pay a salary that is standard within your region.
Pros:
Good for long-term talent retention
Easier control and oversight of artists
Better team spirit and organization
Cons:
Artists may be tempted to seek other opportunities
Very costly and cumbersome
Uneven workflow
Compensation model: Monthly paycheck
Average rate:
North America – $6500/month
Europe – $5,000/month
Asia – $3150/month
Australia – $6120/month
(Source – Salary Expert)
3. An outsourcing partner
Game art outsourcing is a very popular approach nowadays that allows companies to hire one or more artists (sometimes even a team) at once from a single provider. You can find many such providers (including Game-Ace) through Google Search, LinkedIn, word of mouth, or other means. Usually, you can sign an agreement with a partner in a few days, and a good partner will allow for some flexibility in how the work is compensated.
Pros:
Comparatively low rates
Flexible compensation models
Multiple artists and teams available
Broad expertise and experience
Cons:
Potential time-zone differences
Harder to supervise artists
Compensation model: Hourly/fixed-price/hybrid/other
Average rate: $20
Which Types of Game Artists Can You Hire?
Though some artists consider themselves a jack of all trades, most have a particular aspect of design that they are more experienced/talented in. You can consider the following distinctions when choosing your candidates.
Game artists by art type
2D Artist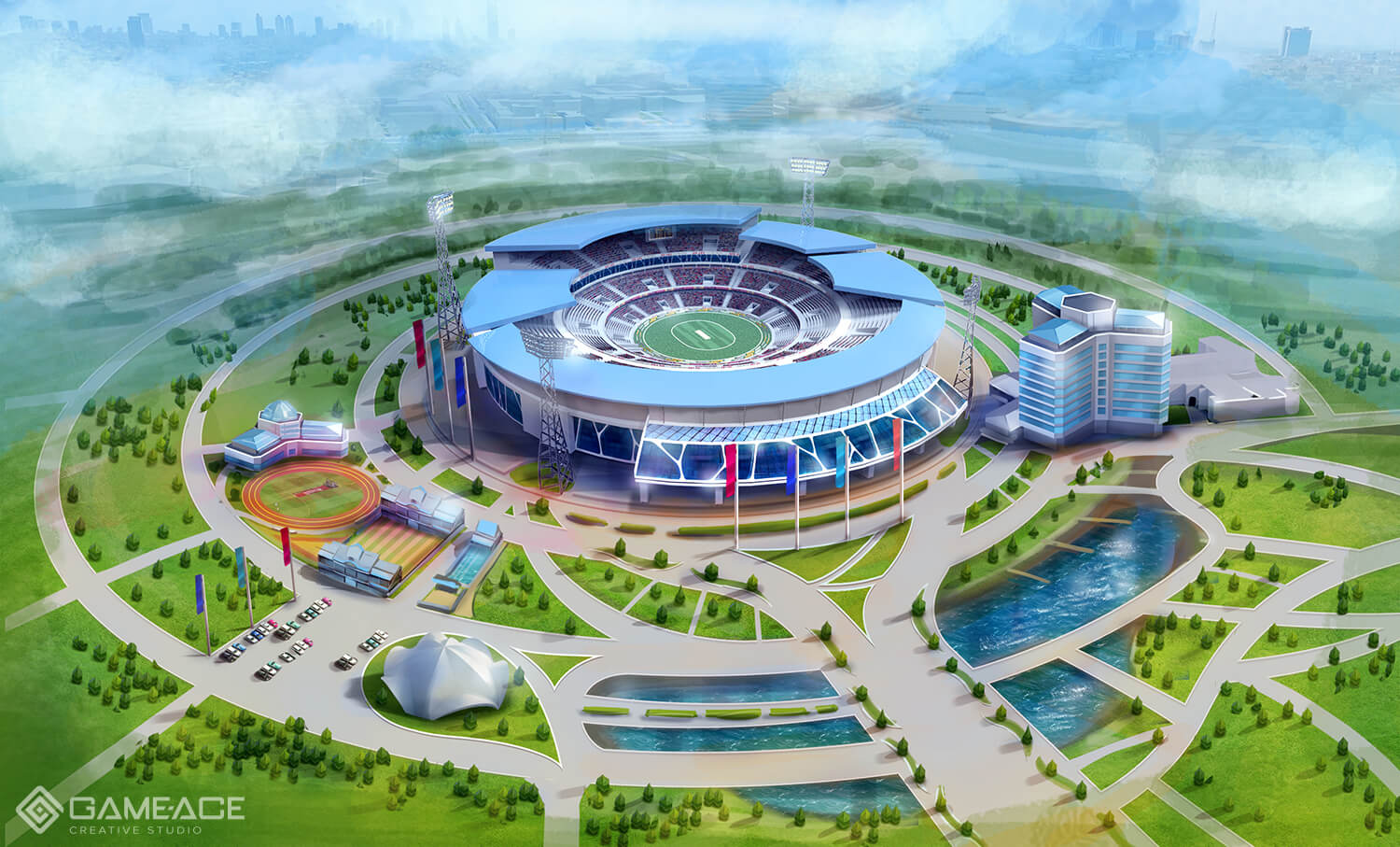 It's a common belief that 2D game artists for hire only work on 2D games, but this is not true. In fact, many 3D games include 2D art elements used extensively – for backgrounds, icons, menus, etc. A person in this role has to work with a great variety of styles and textures. When you hire a 2D game artist, it is also recommended to make sure they have experience working with the main 2D design programs, including Adobe Illustrator and Photoshop.
3D Artist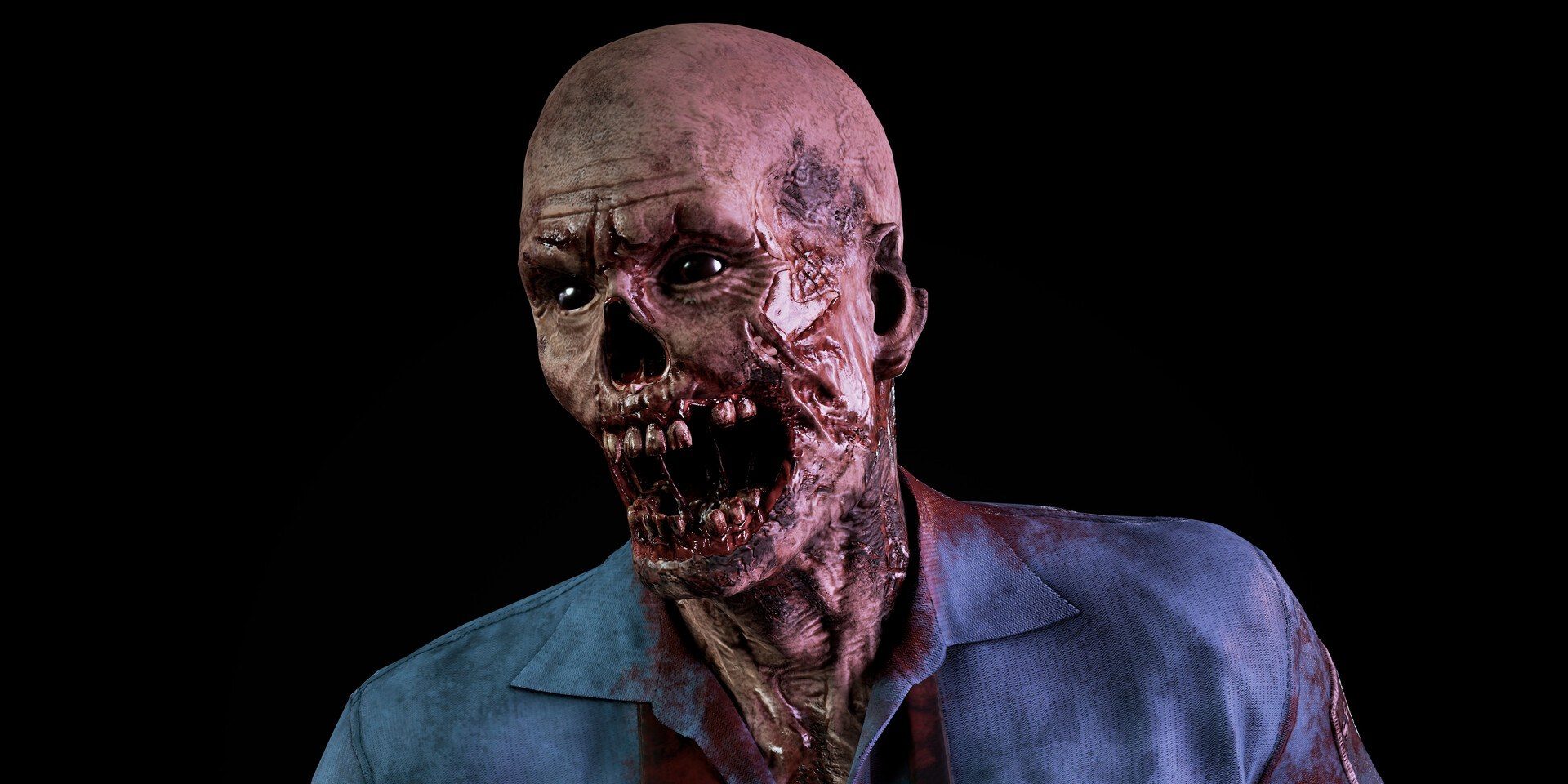 Any 3D game artist for hire worth their salt should have solid 3D modeling skills and some basic 2D skills (e.g. for creating textures). They should have a good feel for shape, structure, and silhouette, permitting them to create organic and harmonious designs. Most employers will ask that these candidates at least know how to work with 3DS Max and Maya, but knowledge of Unity, Unreal Engine is also often requested, since most 3D artists also work on optimizing their models for gameplay.
Game artists by specialization
Concept artist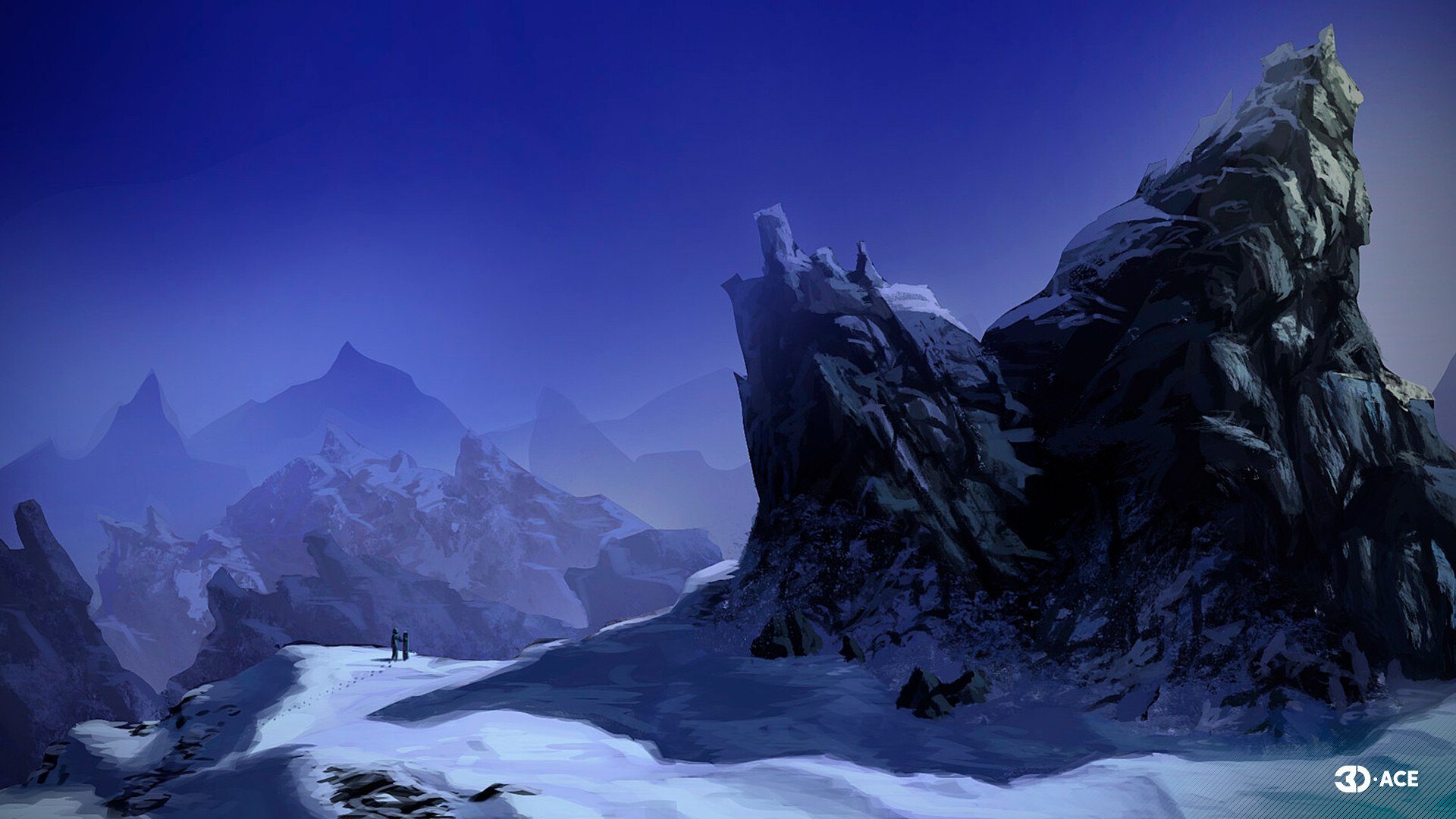 A video game concept artist for hire will be responsible for creating concept art in various formats – sketches, drawings, digital paintings, sometimes even basic 3D designs. Their creations can come from imagination or specific requirements/research that informs their art decisions. Furthermore, the concept art is sometimes presented through storyboards or mood boards to show how it will fit into the overall game.
Technical artist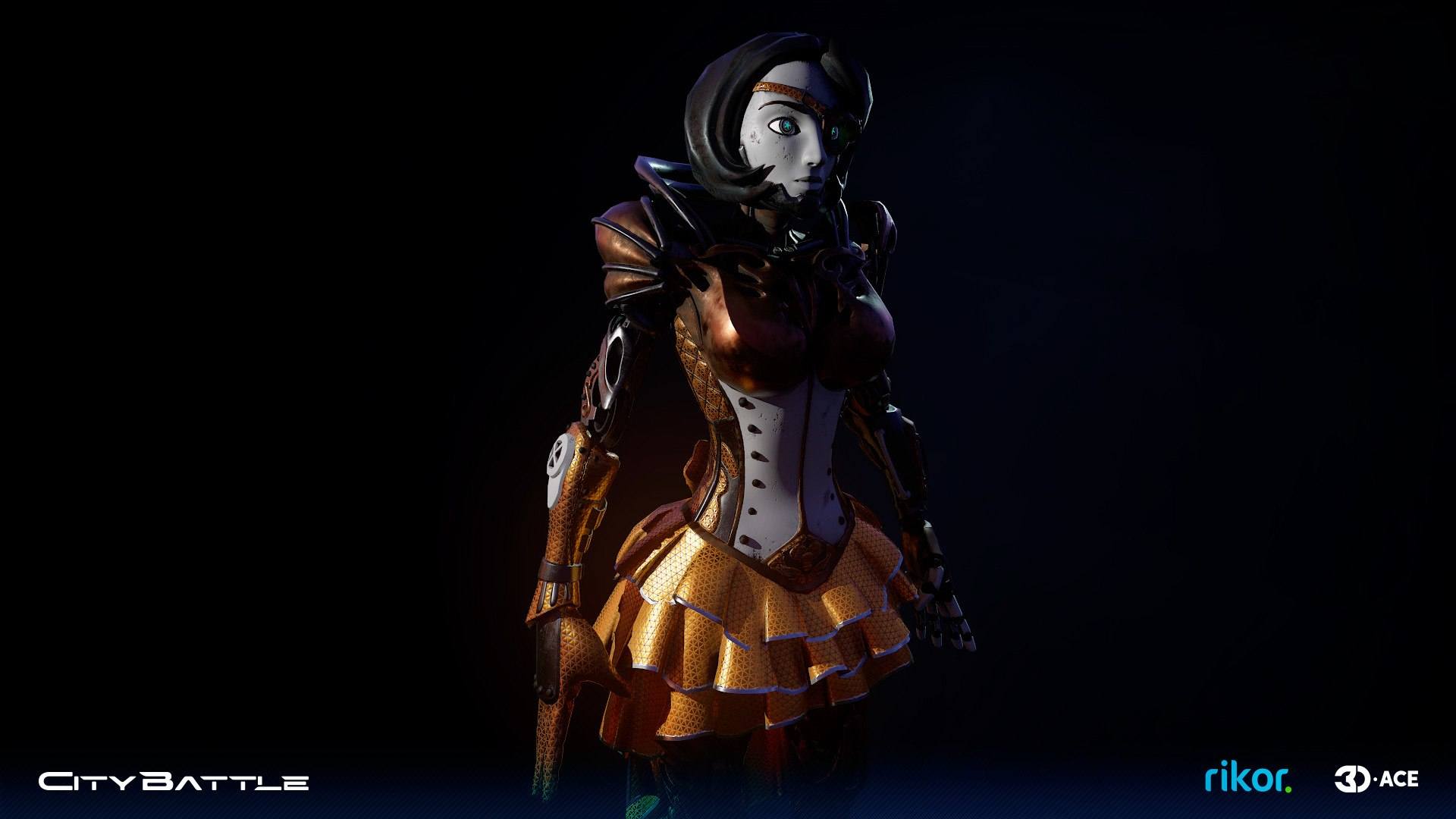 A technical artist is basically just any artist with good technical knowledge of how their art is integrated into software, and who works closely with developers to make this combination happen. Usually, they will be skilled in more complex aspects of design like sculpting and rigging, and often carry at least a basic understanding of game programming. They also work a lot more with game engines than other categories of artists, porting and adapting art assets into gameplay.
Animation artist
As the name suggests, this expert creates the animation for games, and is sometimes called an animator. They take objects created in 2D and 3D and find ways to set them in motion within the game. This applies to both in-game animations (like character movements) and cinematics. Besides rigging and skinning, they should have a good feel of fluid body movement, camera angles, integration of special effects, and much more.
UI/UX artist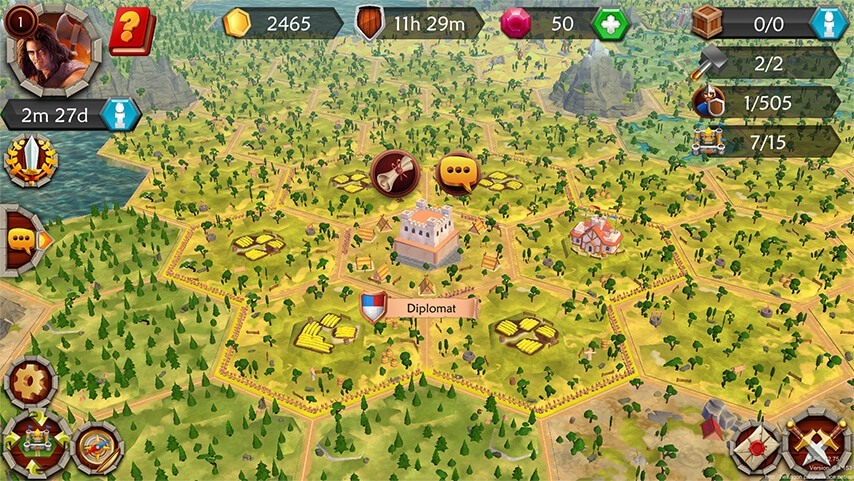 UI/UX artists play a critical role in forming the usability of a game. Apart from creating game menus, icons, logos, and indicators, they also make sure that the experience is convenient and fun for the player. They also work hard to apply the unique art style of the game to UI elements and make it memorable to every user.
Game artists by specialty
Character artist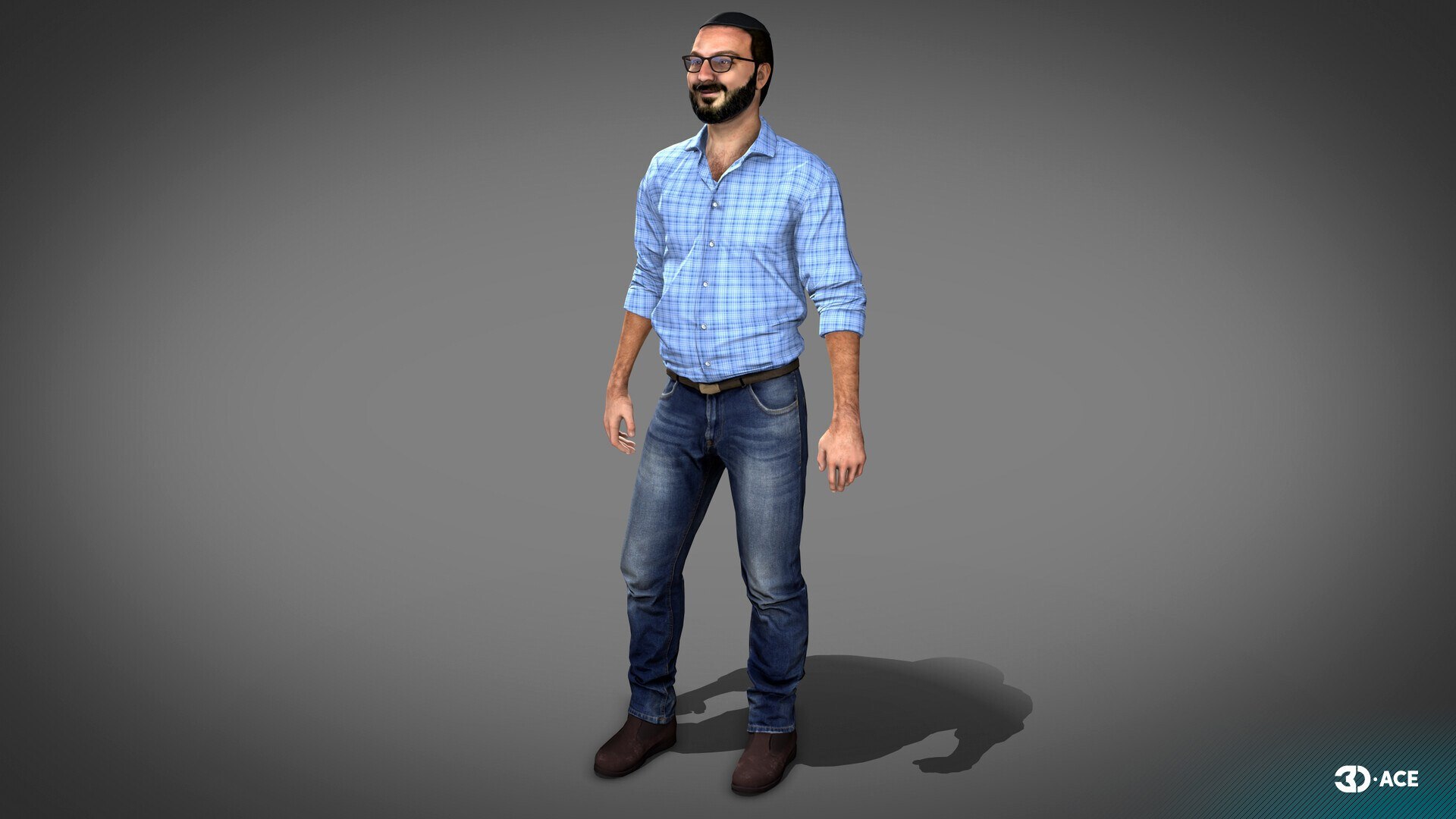 When you hire an artist for game characters, it is crucial that this person love their craft. Characters are crucial in the success of most games, not only because they drive the plot forward, but because they can feel real and interesting, they make us want to follow their journey. Character artists work hard to create characters that can be low-poly or high-poly, depending on their game and purpose.
Prop artist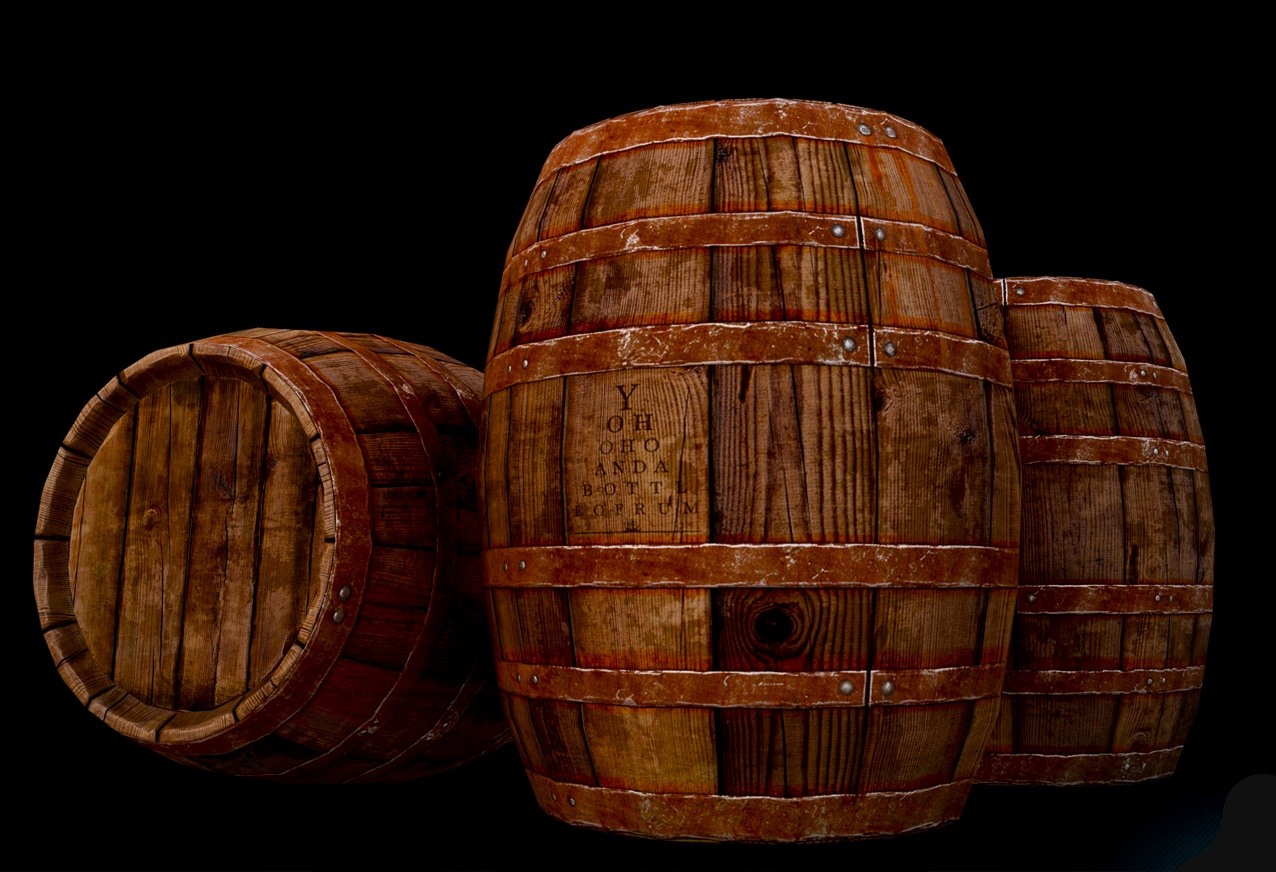 Props are various items and objects that fill up the worlds of games, so a prop artist is a very busy person. This specialist usually works with 3D objects, which can include (but are not limited to) weapons, accessories, vehicles and machinery, furniture, and thousands of other things. In their work, they have to find the right balance of form and function.
Environment artist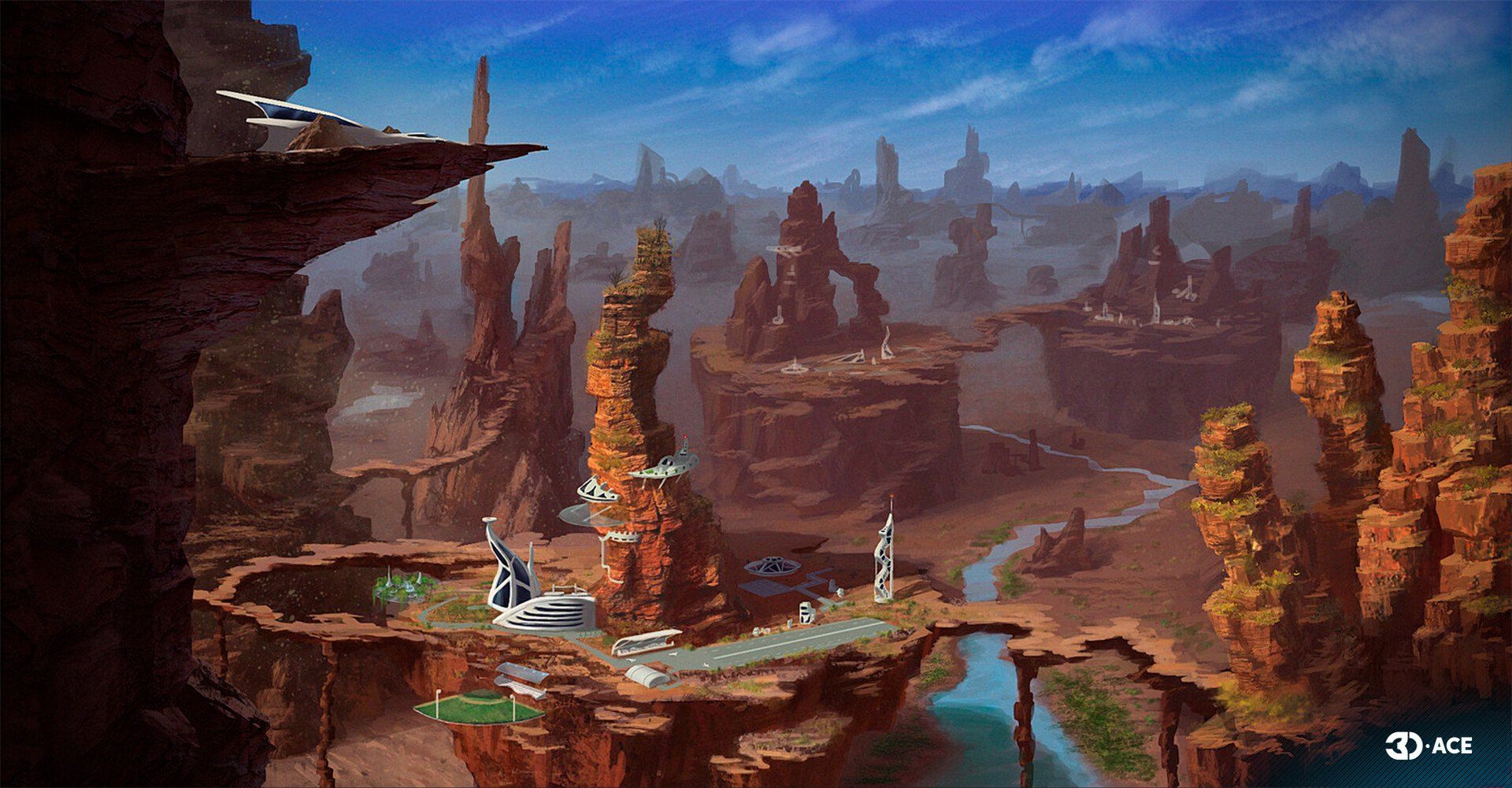 Every game with breathtaking visuals of nature, detailed environments, and mood-setting backgrounds cannot achieve the impression that it does without one (or preferably more) environment artist. They work closely with level designers and animation artists to add features, geography, and terrain to game areas. They often create mockups and prototypes for game areas that will be the center of action, with lots of detail and memorable characteristics.
Effects artist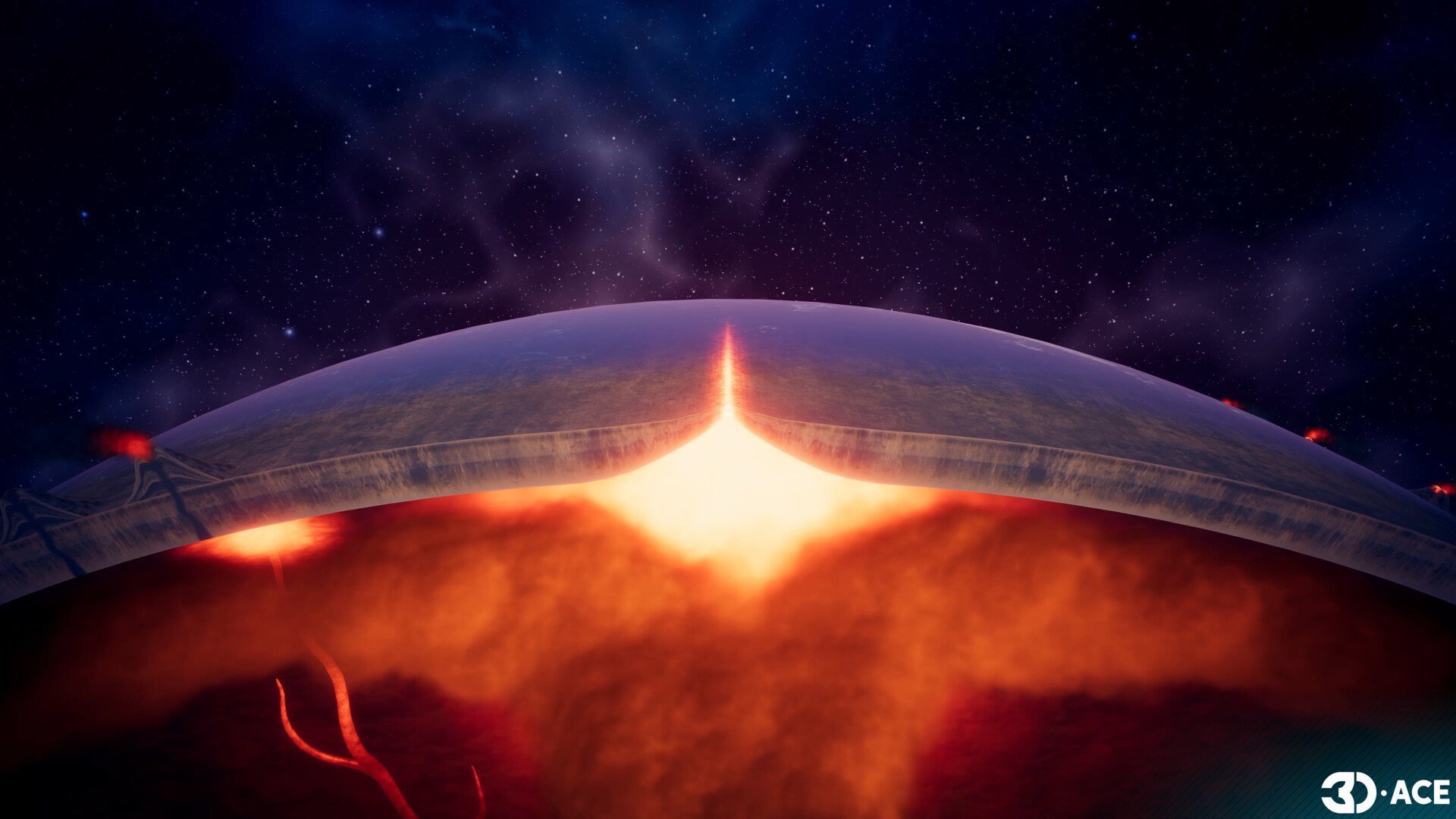 Also known as a VFX artist, the effects artist adds lots of flashy (and some subtle) things to your game. This includes big things like explosions, smoke, and natural phenomena, as well as smaller things like corrections and edits to cinematics. They should have a good understanding of physics and how different elements and materials behave in different circumstances.
NFT artist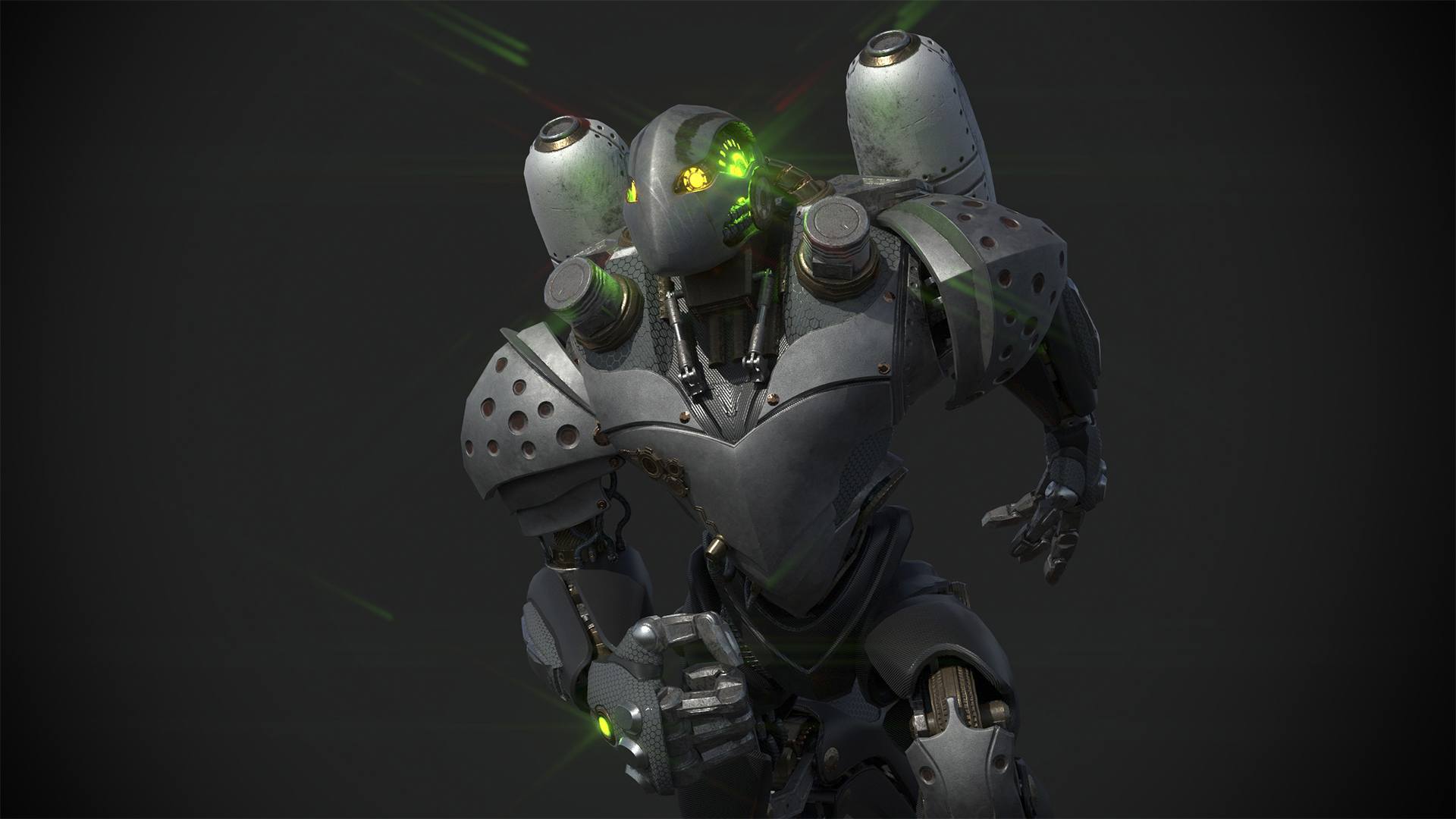 The creation of NFT games is similar to traditional game development in many aspects, but there is one main feature — the technology of NFT art implementation. Such games require creating and inserting a specific program, called Smart Contract, in a game code. Thus, it is better to use the services of a professional NFT game development company or their artists to make NFT art flawless.
Want to know more about Game-Ace artist's work?
Game artists by platform
Mobile
If you want someone who specializes in mobile games, there are plenty of mobile game artists for hire on the market. These experts know how to make bite-sized art for devices with a small screen.
Web
Web artists don't necessarily need to know JavaScript or HTML, but they should know how to optimize their assets to keep the game running smoothly in all browsers.
PC
Every year, more and more PC games are built for high-performance computers. This gives artists a lot of freedom in creating high-detail models, spectacular VFX, and other very ambitious 3D designs.
Console
Like artists that target the PC platform, those who work on console games can take advantage of the strong performance of the hardware. Accordingly, these experts also devote a lot of time to building expansive and realistic game worlds.
AR/VR/MR
Ideally, designers in this field will know how to optimize 3D models and environments to work with different headsets/devices. They have to figure out how to make the game look great from an up-close and first-person perspective.
Pro-Tip
All of the artist types we have listed are not exclusive or exclusionary to other types. In other words, a person can be both a 3D artist, a technical & animation artist, create props and build for PC at the same time. Thus, you don't have to search for just one type, but instead make sure that your candidate is skilled in the fields that matter to you. You can even find a game dev team with artists included, if you need more than just art.
How to Find a Game Artist for Hire from a Partner
As we have mentioned, hiring artists from an outsourcing provider is a great solution when you need the specialists for a limited time or want to hire a full team at once. It can also be an effective cost-cutting measure if the candidates in your area are asking for more than you can afford. When you choose a good provider, they should have a quick and easy procedure to get these experts working for you.
Every company's process will be different, so we can use our own services as an example.
How hiring artists from Game-Ace works:
1. You contact us with a brief note of who you need.
2. We discuss your project and what we can contribute.
3. The terms of cooperation are finalized in an agreement, with a potential NDA clause and specifications in a game design document.
4. Our artists join your team remotely or create the needed assets/artwork independently.
5. When the project is done or its needs change, you can scale the team up/down, and request revisions if necessary.
We try to be as flexible as possible in accommodating our clients' business needs, so we will be happy to discuss the payment model that works best for you. If you want to know more about our qualifications, feel free to check out our art portfolio and accompanying games.
When you are ready to discuss your project, just send us a message.